If you are trying to access Skypes web version from Firefox but are constantly getting the 'browser not supported error' this article will show you how to fix the issue and force Skype to work on Firefox once again. A handy fix if you refuse to use Edge or Chrome on your device.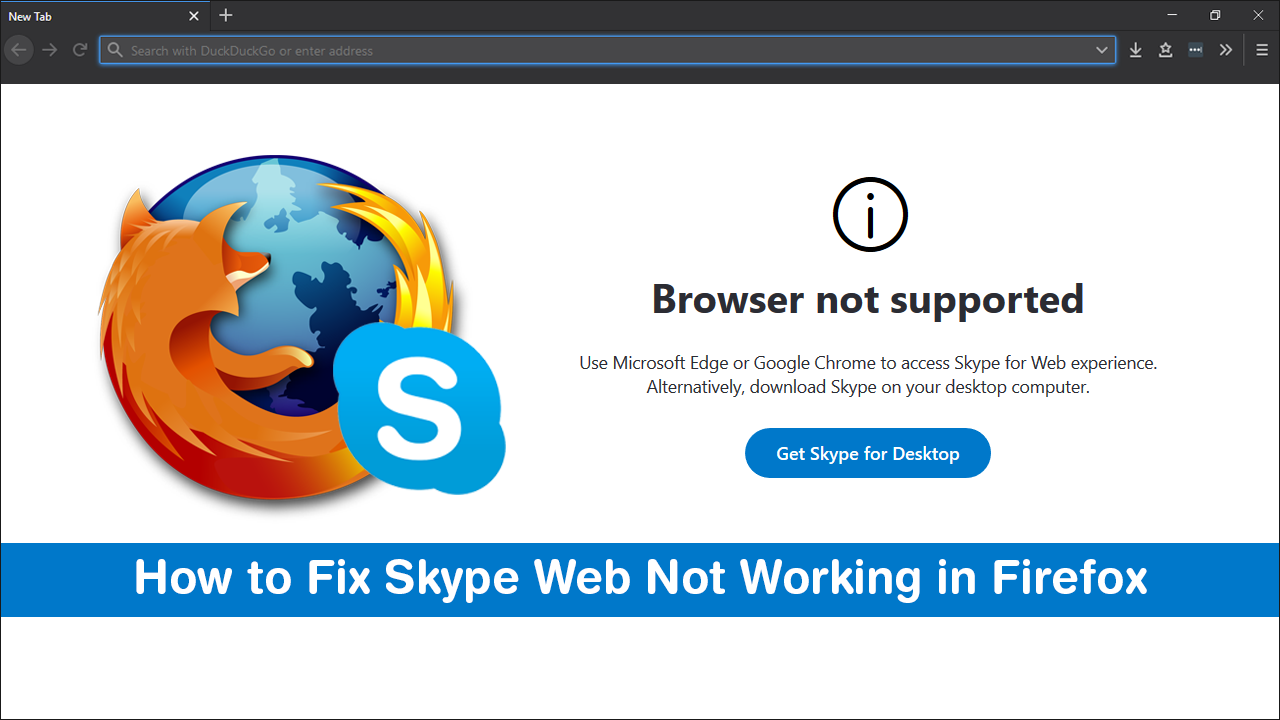 How to Fix Error: '0xc000014C error attempting to read the Boot Configuration Data' on Windows 10.
Up until recently, Skypes web version has worked on almost all Internet browsers without issue, including Mozilla Firefox. However, for some strange reason, Microsoft has seemingly stopped supporting Firefox and suggests that users either switch to using Google Chrome, Microsoft Edge or start using the app.
Although most people probably won't think twice about firing up Edge to access Skype in this situation, a lot of Internet users refuse to be told that they can't use the browser of their choice to access something. Hopefully, the change that caused Skype web to become incompatible with Firefox was just an unintended mishap in the latest version and will be fixed soon. But If you find yourself in this situation, and don't want to use another browser follow along as this article shows you how to to use Skypes web version from Firefox regardless of the error message.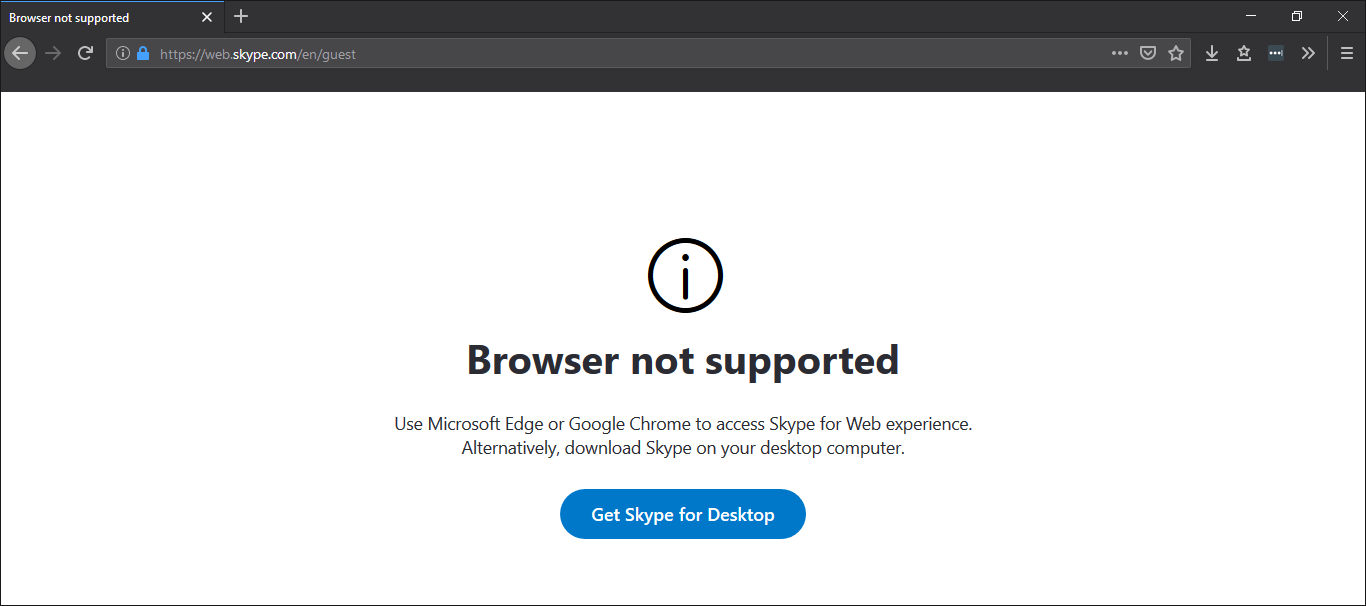 Related: How to Fix: 'An unspecified error occurred during System Restore (0x800700b7)' on Windows 10.
How Do You Get Around the 'Browser Not Supported' Error When Opening Skype Web in Firefox?
To get Skypes web version working on Firefox again, you'll need to download a tiny extension called User-Agent Switcher Which will allow you to trick Skype web into thinking you are using a different device or browser. It works super well and only takes a second to get working.
Once you have added User-Agent Switcher to Mozilla Firefox, using it is super easy, first, click the extension icon in the extension area, then select either Chrome or Edge from the list of Desktop Browser choices. As soon as you select one, the change will take place, so if you already have Skype web open, simply refresh the page and it will start working correctly. You won't need to restart Firefox.

You will more than likely have to accept some permissions from Skype to access your Camera and Microphone, so make sure you accept these requests, otherwise, Skype won't be able to function correctly or at all.
Note: Sadly this extension and method doesn't seem to work all that well on mobile devices so you may have to resort to using the Skype app, Chrome or Edge on your mobile device.
Seeing as you probably won't need to use Skype from the web all that often, it's worth disabling the User-Agent Switcher after using it and re-enabling it whenever you need to use the web version of Skype. Although this is a super frustrating error to have to deal with, at least the solution is a simple one and doesn't require crazy amounts of work to complete.
While you have Firefox open, make sure you check out the following article which will show you how to adjust Firefox's new content blocking settings. A new feature of Firefox that adds extra content blocking support to the browser by default. How to Adjust Content Blocking Settings on Firefox 65 and Onwards.