A short tutorial showing you how to use Google Maps Plus Codes, an awesome map feature you can use to find and share unique locations on Google Maps. Places that can usually only be found with local knowledge or luck.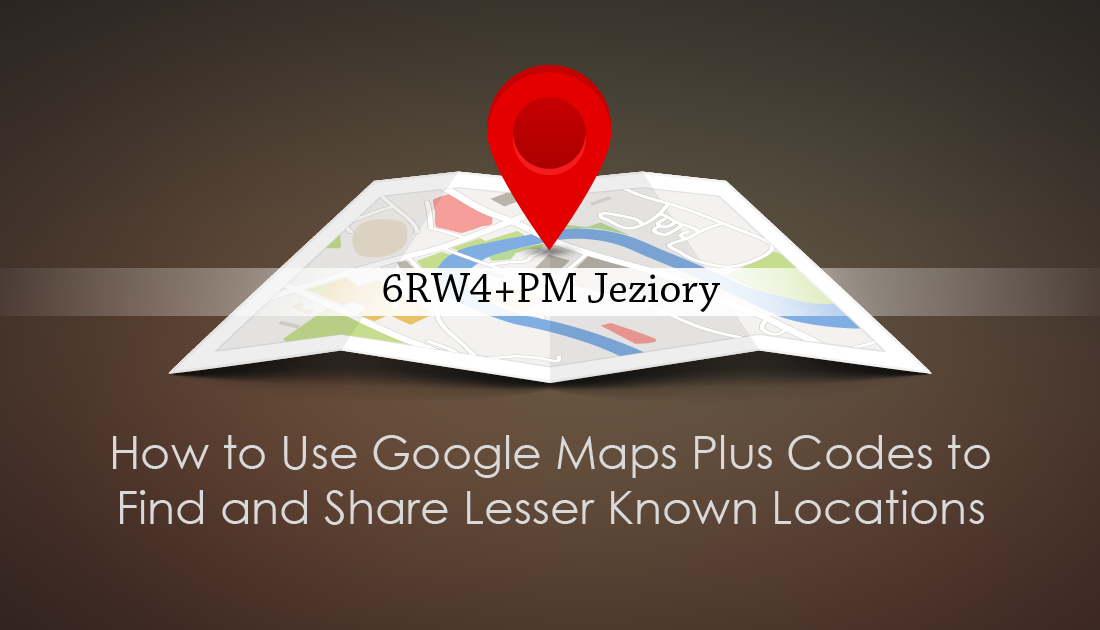 How to Close Programs, Apps, and Games if Task Manager Can't.
Google maps is by far the most popular and accurate online map service across mobile and desktop devices. It's even managed to score itself the top spot as the preferred map app on iOS devices, which is something that is almost unheard of in the iOS community, who are usually diehard Apple only fans.
Getting back on track Plus Codes are a unique, almost unknown feature on Google Maps that lets you get a custom code for very specific points on a map. For example, if you are currently at a local swimming spot that doesn't show on Google maps, you can mark its location using Plus Codes, then accurately share it with anyone you like. Of course, there are thousands of different ways you can use the feature, including navigating friends to your house if you live on an unnamed street. In a nutshell, it's basically an easier version of longitude and latitude coordinates. 
The only downside to the feature is that Google is undoubtedly monitoring what people are using Plus Codes for and may eventually list your personal Plus Code locations to their database, especially if you upload pictures from these specific points of interest. It's a bit of a conspiracy, but something we all know Google is capable of, after all they already get us to do a lot of their groundwork, take "Local Tour Guides" for example… Getting back on track, below you will find a full guide on how to create and share Google Maps Plus Codes.
Related: How to Get VLC Media Player on Huawei Phones After the VideoLan Ban.
How Do You Create and Share Plus Codes on Google Maps? (Android and iOS)
To begin, make sure you have the latest version of Google Maps installed on your mobile device. Once you have this, open Google Maps and drop a pin in the location you would like to get a Plus Code for. The pin can be placed anywhere on the map, even a place that has been well documented, though will be more useful in lesser known areas without readily available directional information.
When you have a pin placed, tap the bar at the bottom of the screen to view your Plus Code, if you tap the code, Maps will automatically copy it to the clipboard so you can easily share it. Alternatively, you can use the Share button to share a link with all the information.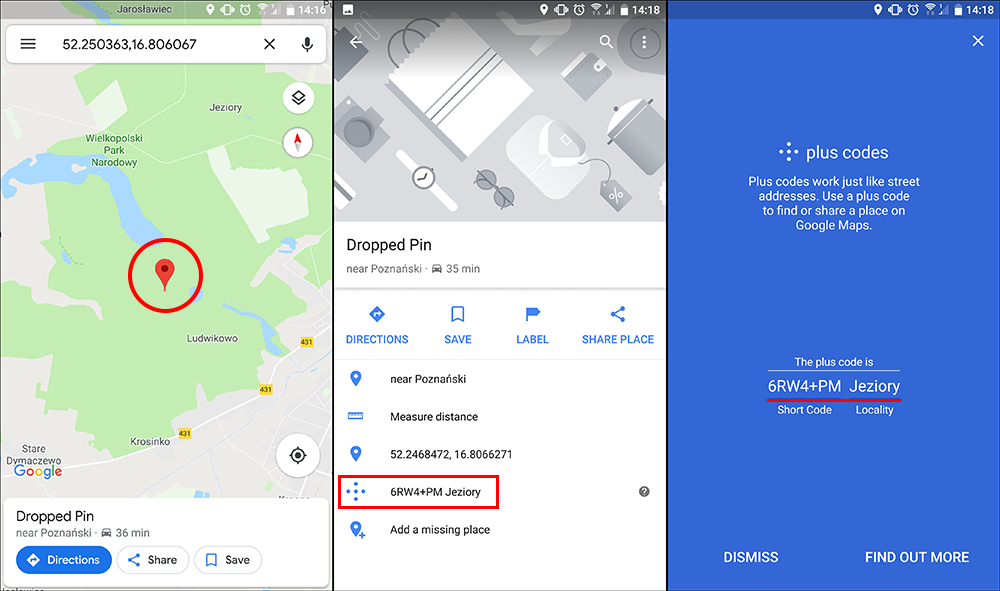 If somebody has shared a Plus Code with you, all you have to do is copy the code into the maps search box and confirm the search. Once done, Google Maps will take you to the exact location and offer you directions, should you choose to use them.
Depending on how remote the location is, will depend on how close Google can get you to it using map directions. You may have to use common sense for the final part of the journey. If the location is a waterfall in the middle of the jungle I strongly advise against trying to get there using your phones GPS and Google Maps… While you are reading about Google Maps, make sure you check out the following article which shows you how to make your own custom map directions in Google Maps.