It's been some time since Instagram released an entirely new feature to the app, with the last major release being Superzoom back before Halloween. This week though Instagram has released another new feature called Remix which allows you to edit, personalize and retouch any photo sent to you via Instagram DM. If you aren't sure where to find Remix or have no idea how to use it, this guide will get you set up.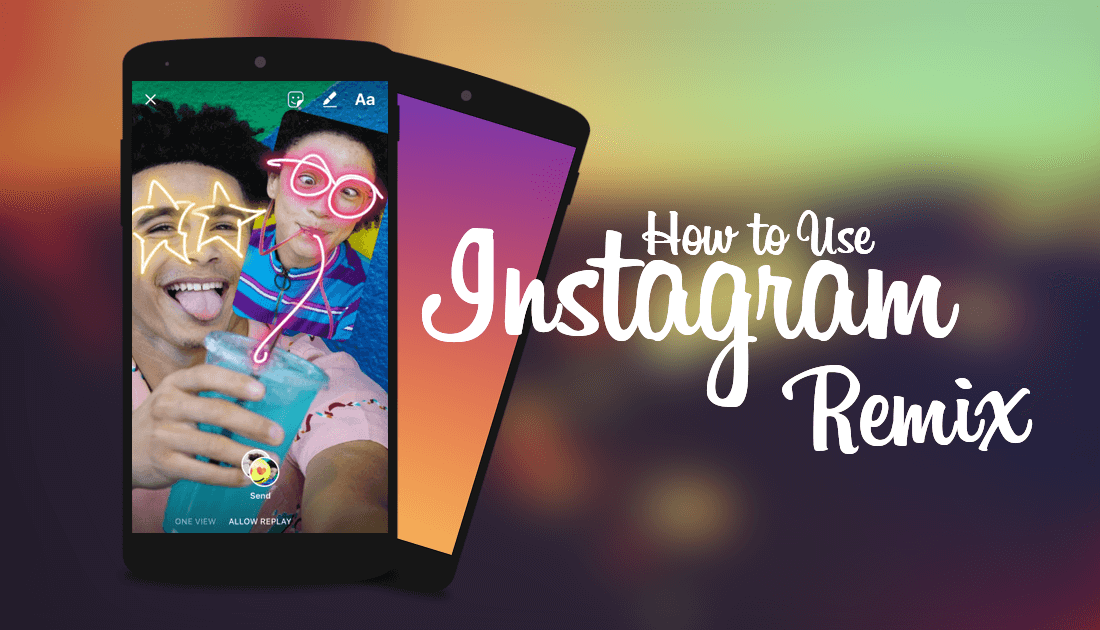 How to Record Videos Using Instagram Superzoom. 
In an effort to boost the number of users that are using the Instagram Direct Messaging service, Instagram has decided to add some long overdue enhancements, to make the messaging component a little more exciting. The new addition is officially called Remix and allows you to edit and customize any pictures, images and videos sent to you over direct messages, similar to the way songs are remixed from time to time.
You can add text, stickers, emojis and draw as well as use all the other cool, random Instagram filters and features. The best part is you can keep everything within the confines Instagrams private chat because you can only use Remix when you reply to a photo or video message. If you are interested in the feature but can't quite figure it out, you can find all the info you need below for both Android and iOS devices.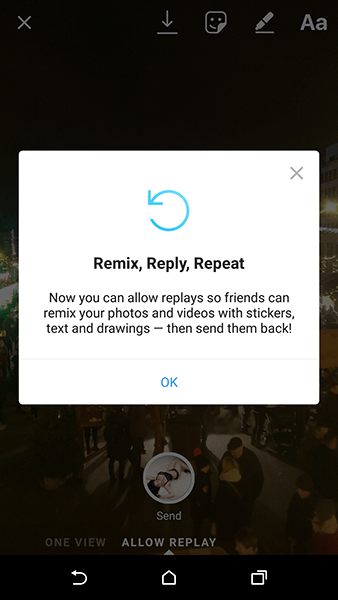 How to Send Remixed Photos and Videos Over Instagram Direct Message, Using Instagram Remix.
As always, the first thing you need to do when trying to access new features is make sure your app is fully up to date. Once you have the latest update, version 24.0.0.12.201, Remix will be ready to use on your phone. When you are ready to use it, open Instagram and stay on the home screen. In the upper right-hand corner, you will find the Direct Message (DM) icon, tap this to open DM. (It kind of looks like a paper aeroplane)
When you have the DM window open, find someone you would like to start a conversation with or open an older chat. If the chat has an image in the recent history, you can open it into full-screen view, then tap the camera icon in the bottom corner to begin editing. (you can do this with any image send to you via DM) When you have the picture in the right place on your screen, press the camera capture button to begin editing. Now you can begin Remixing your reply. The remixing process is pretty much the same as any other photo or video you have edited in the past, so feel free to go crazy.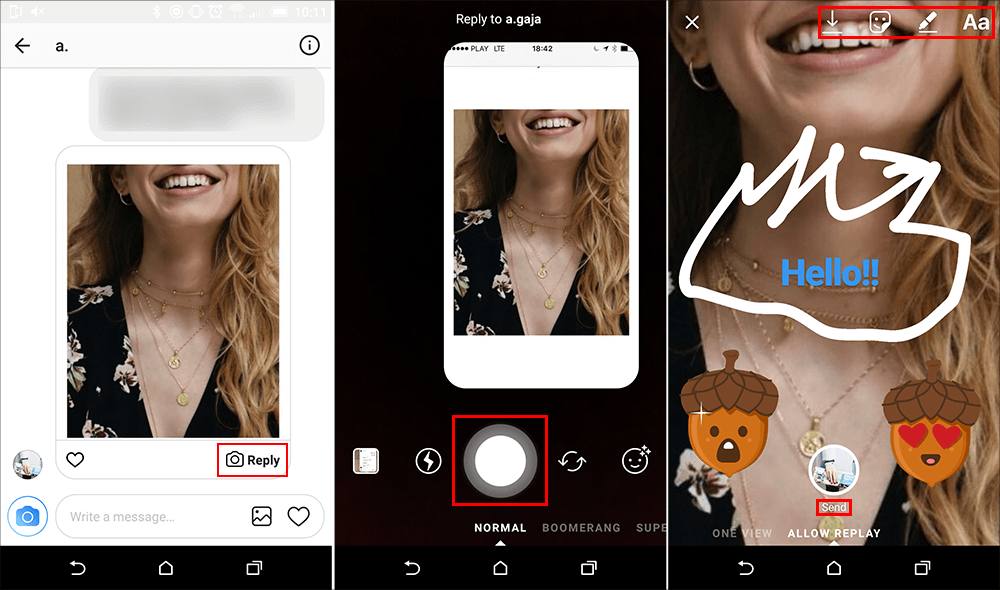 When you have finished tailoring your masterpiece, either a photo or video, you can send it straight back to the person using their profile image circle. That's it! You now know how to use Instagram Remix. It's quite a cool easy to use simple feature, however, I personally don't believe it's going to be enough to persuade users to start using Instagram DM in bulk.