There are countless ways to send, share and receive files over the Internet. From programs and apps to file sharing websites that use URL sharing methods. Now though, there is a new service available from the trusted developers at Mozilla, that allows you to safely and securely send and receive files directly.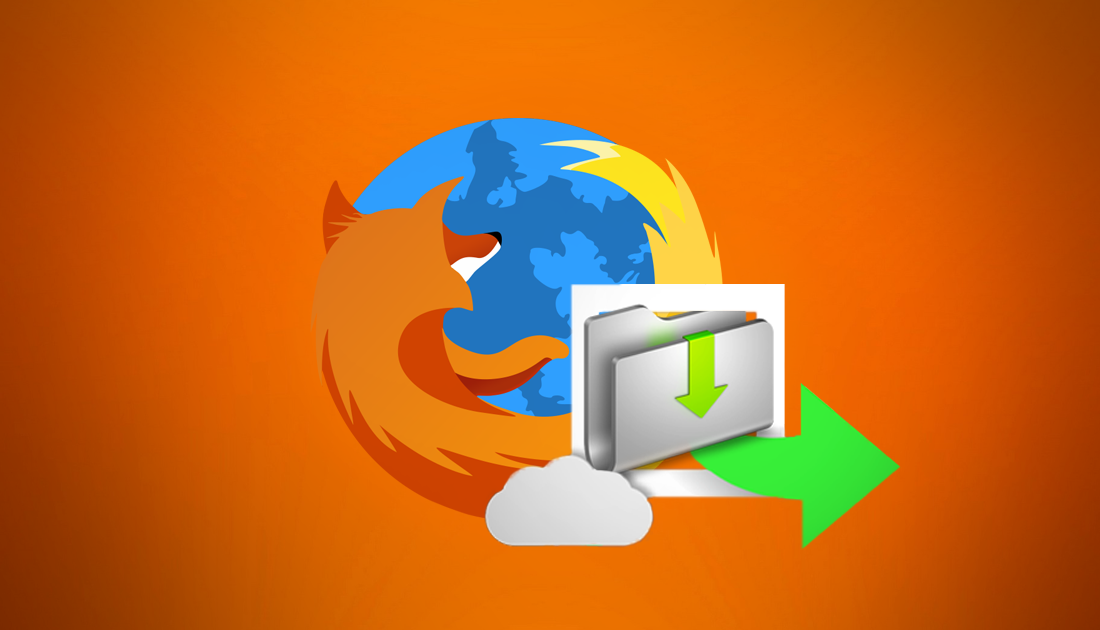 Why You Might Want to Switch to Firefox Focus on your Android Phone.
If Mozilla Firefox is your browser of choice, you may already be aware that the most recent update dramatically increased performance, by dramatically reducing how much ram is being used when multiple tabs are open. This performance improvement to Firefox 54.0.1 isn't the only thing Mozilla has been working on. They have also created a new service that allows you to safely and securely send and receive files, potentially saving you a ton of time trying to find a reliable, safe file transfer service. If you would like to find out exactly how to use Firefox Send, below are all the step by step instructions you'll need.  
Note: Don't let the name fool you, Firefox Send isn't just a Firefox browser exclusive service and can be used on all modern browsers, including Chrome, Safari, Edge, Opera and of course Firefox.
How to Send and Receive Files Using Mozilla Firefox's Encrypted File Sharing service.   
If you decide to use Firefox Send for file transfers, the only real requirement is that your files do not exceed 1GB in size. If your files are larger than 1GB, you will need to use an alternate service. For most people though, 1GB is very generous. To start using Firefox Send, you will need to visit the Firefox Send home page, which can be done by using the below link or using your preferred search engine to search Firefox send.
Once you are on the Firefox send home page, you will need to click the blue upload box in the centre of the screen or drag and drop your file into the main square. If you decide to use the blue box method, you will need to find the file you want to upload from the file explorer box that opens. As soon as you have confirmed the file, it will be uploaded and prepared for sharing. The speed at which this is done will depend on your Internet upload speeds.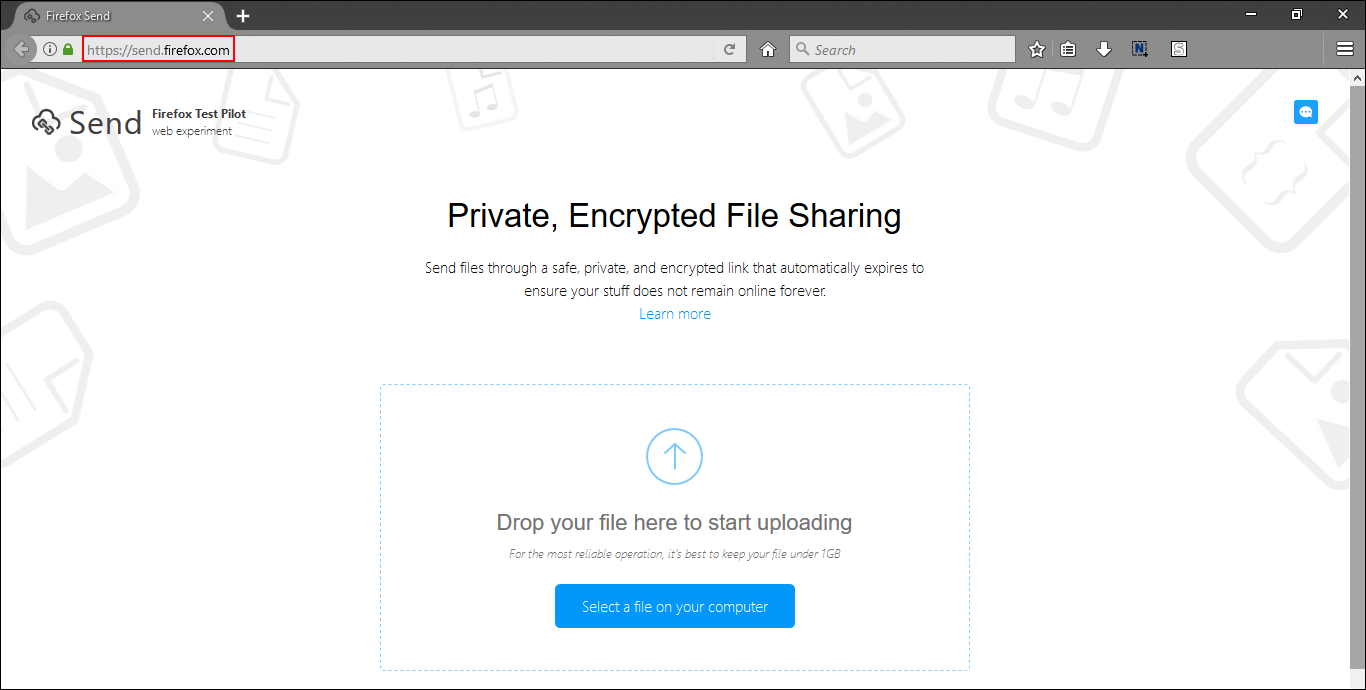 Now all you need to do is click the blue copy to clipboard option to the far right of the newly created link. The beauty of is that you can use this link to download the uploaded file from any web browser, it doesn't have to specifically be Mozilla Firefox. All uploaded files are also encrypted during the upload process so they can't easily be accessed by other users or potential hackers.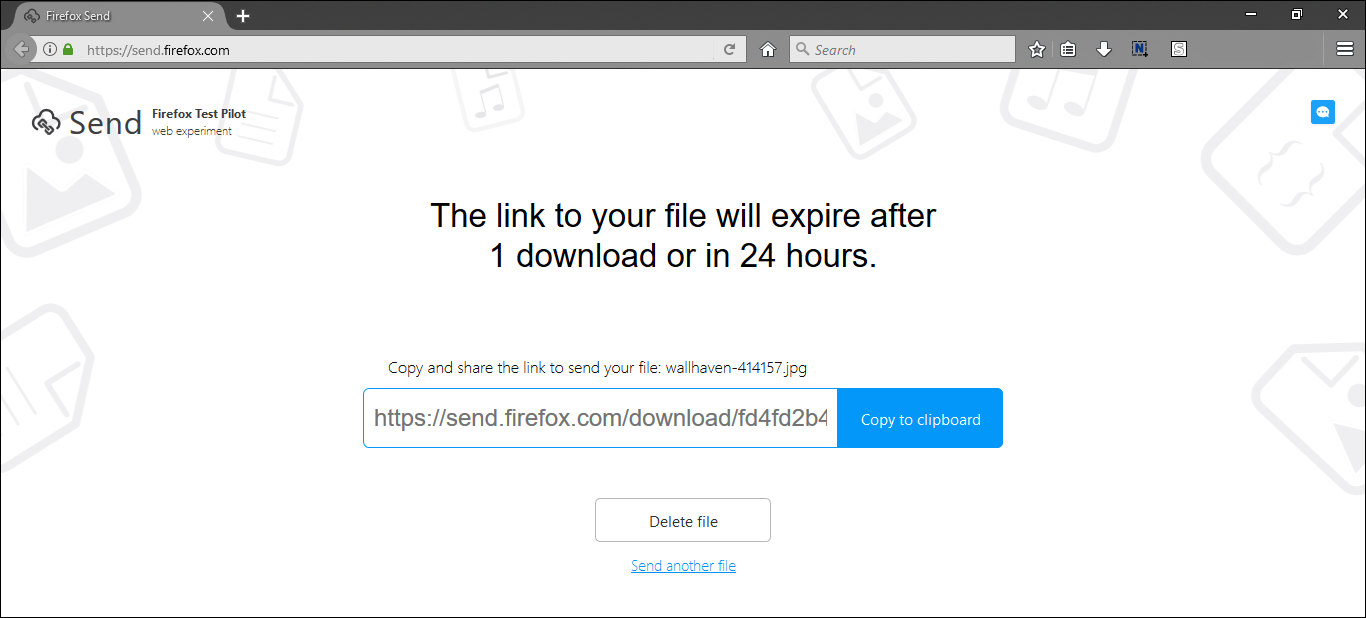 On top this, Firefox Send adds an additional layer of security which automatically deletes the uploaded file once it has been downloaded. If the file hasn't been download within 24 hours it will automatically be deleted. Unfortunately, for the time being, Firefox Send is only able to send single files to individuals, if you need to send multiple files to multiple people, you will need to find an alternate service.
One that we have used in the past and highly recommend, is a service called We Transfer, which allows you to send files up to 2gb to multiple people. For all the information you need on using We Transfer to send even bigger files to multiple users use the link below.
How to Send or Transfer Files to Large for Email on Android, iOS and The Web. (Up to 2GB)