By default Windows 10 asks you to sign into your Microsoft account or to create a new Microsoft account to log into your computer. For anyone who doesn't want to create a Microsoft account just to sign into Windows 10, the good news is that you don't have to. Instead, you can use any email address you already have. Including Gmail accounts.
How to Help Friends and Family Fix PC Problems Using Windows 10 Remote Troubleshooting.
Even without an official Microsoft email account such as Outlook, Live or Hotmail, you will still have access to almost all of the benefits of Windows 10 email account login. Including the syncing of settings between PCs. Alternatively, if you'd rather sign into Windows the old fashioned way, using a local account, you also have that option. To setup a local account on your Windows 10 PC, you will instead need to follow the steps in the linked guide below. For Gmail or other email sign in, continue with the steps in this guide.
How to Sign into Windows 10 Using a Local Account.
Note: You will need to make sure you are running Windows version (KB4034674) or newer to sign in with Gmail or another email account.
Setting up Windows 10 for the First Time Using a Non-Microsoft Email Address.
If you have just reinstalled windows and are setting up your computer for the first time, the setup process is really easy. To start you will need to follow Windows instructions until you reach the stage of setup that requires you to provide an email address. At this stage, you can enter any email address of your choosing so long as it's active. You'll then need to enter a password for your account, which doesn't need to be the same password you use for your email address. Now all you need to do is follow the remaining steps in the Windows setup process.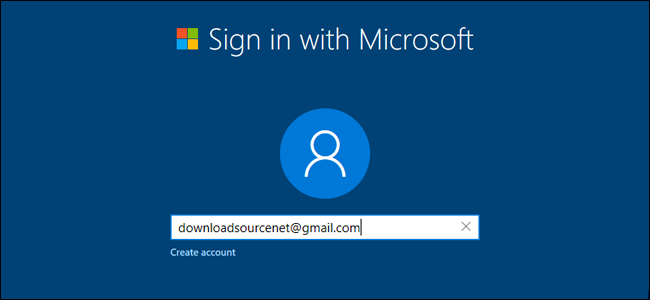 Creating a New Windows Account on your Current Setup.
For everyone who already has their computer setup, you can also use a non-Microsoft account to sign into your machine. To do this click the Start button, then type Account, next click the search result Manage your account. In this section, click Family & other people from the left-hand column. If you can't find it make sure the window is Maximized to get full view. Finally, click Add someone else to this PC.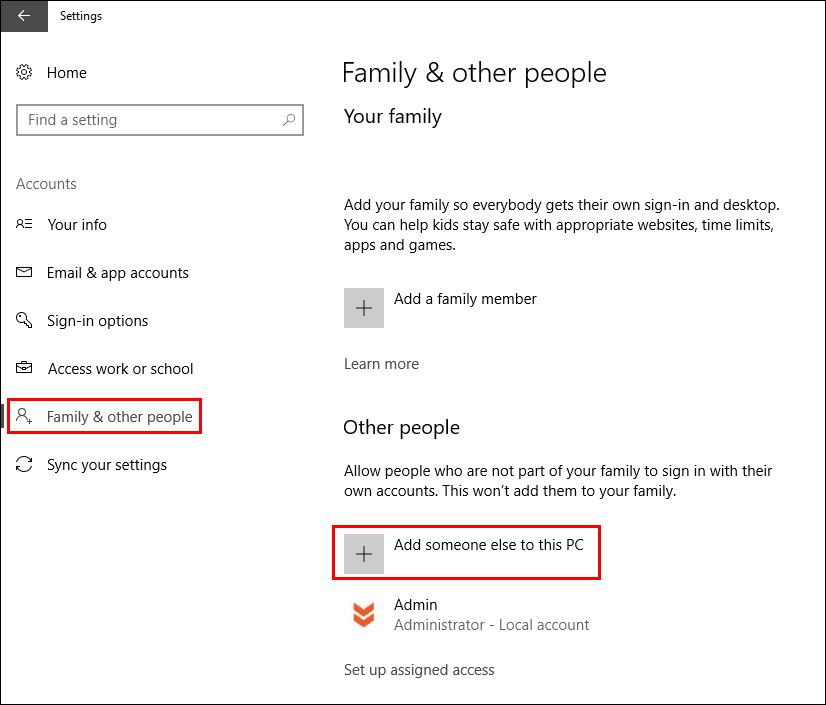 On this page, you can add any email address you want and create a new user for your computer, once you have entered the details click Next, then Finish.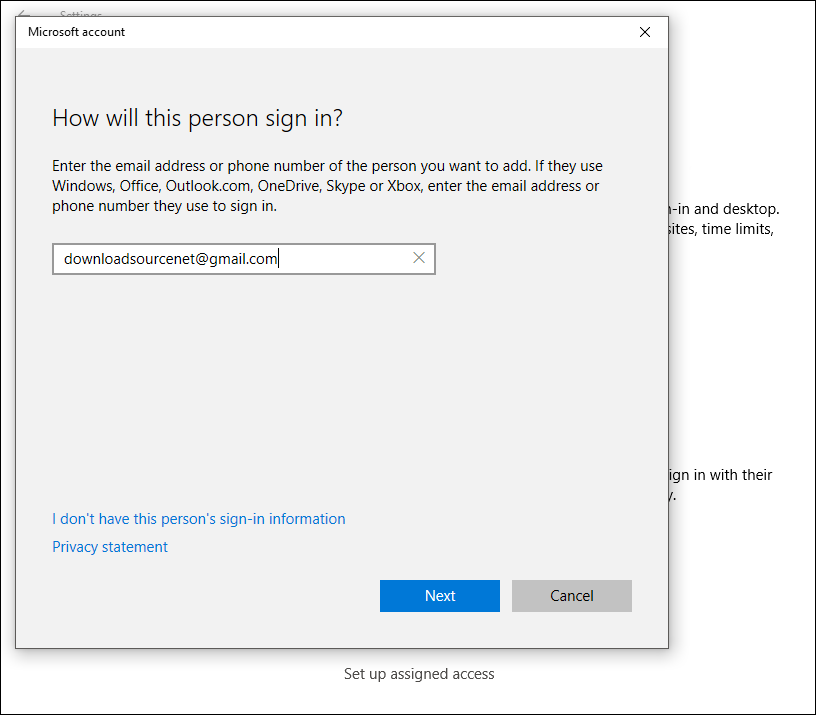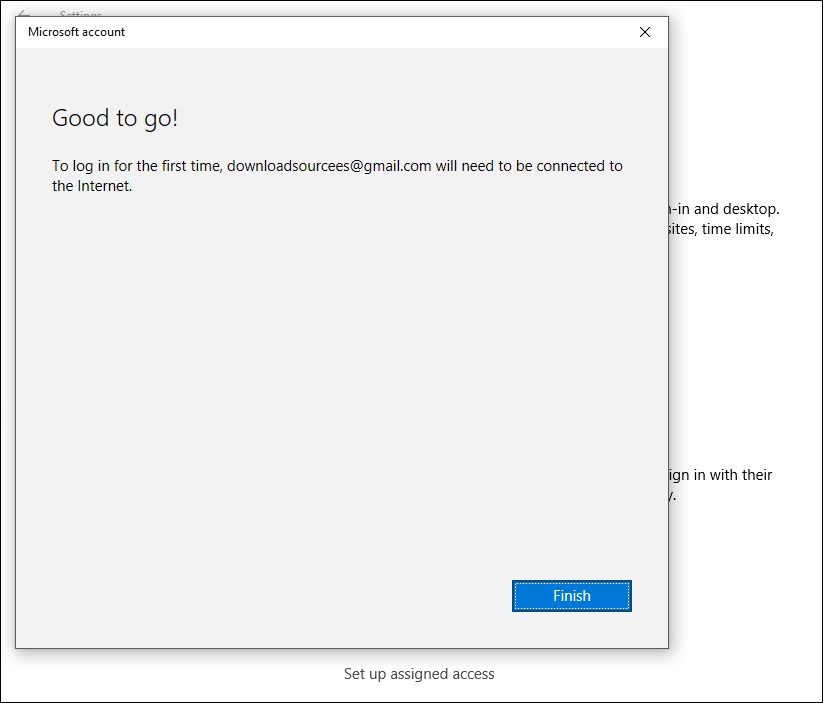 With the account created, click the Start Menu, then click your profile icon, for the final step click the icon of the newly created account. If this is the first time you have used this email address on Windows you will be able to Enter a new password for your account. If you have used this email address in the past you will need to use the password already associated with the account.
Note: Just remember that as this account isn't created as a primary account you will need to make sure you manually set Admin rights. You will also need to manually setup the Windows mail app to use a non-Microsoft email address.
If you are wanting to change the details associated with your current account, without creating a new user you won't be able to, unfortunately.