Learn how to use WhatsApp's latest and greatest feature which allows you to reply to any message received in a group chat privately without anyone else seeing the message or that you have replied privately.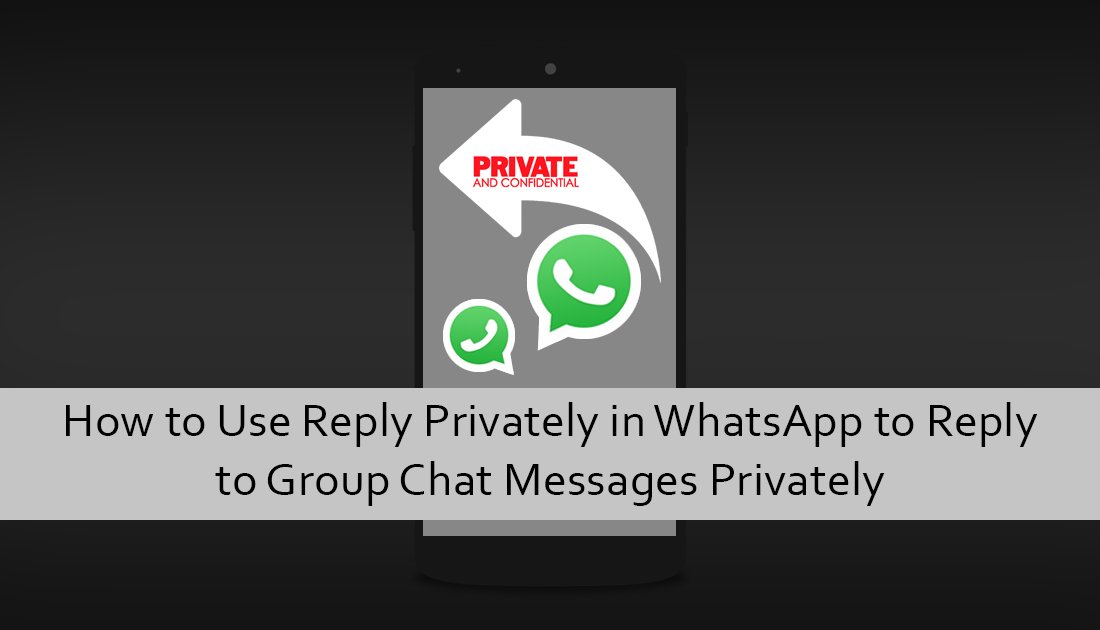 How to Fix the Clock on Windows 10 Not Automatically Adjusting For Time Changes. (Daylight Savings)
WhatsApp is the worlds most popular and widely used messaging service with close to a billion active users logging on each and every day. Even with the threat of impending ads, WhatsApp is still managing to hold the top spot by a mile, though services like Telegram and Discord are slowly eating into WhatsApp's user numbers.
In an effort to keep users interested in their service, WhatsApp has recently introduced a couple of brand new features. The first is called stickers and allows anyone to create and send their own custom stickers within WhatsApp. The second and a more practical feature, allows anyone in a group chat to reply to messages directly and privately. The feature is called Privately Reply and is currently rolling out to users around the world, so it should hit your device before too long.

That being said, if you are an Android device user, you can grab the WhatsApp 2.18.347 Beta and start using the feature now. Simply visit the APKmirror link below and grab the APK download.
Download WhatsApp 2.18.347 Beta From APKmirror.
Note: If you haven't installed an Android APK file before, check out our guide on doing so here. If you install an apk file from APKmirror or another source, even a beta, Google Play will automatically update the app once a newer version comes out. So you won't have to worry about uninstalling the beta and redownloading the latest version from Google Play when it finally comes out.
How Do You Use Private Reply on WhatsApp? (Reply Privately)
Once you have installed the WhatsApp 2.18.347 Beta on your Android device, the rest of the process is super simple. First, open a group chat, any will do, even a pre-existing one. Then tap and hold a message from a person you wish to reply to in private. Once you have done this, the message will highlight blue and show three small dots in the top right-hand corner of the message window.
Finally, simply tap Reply Privately and WhatsApp will take you to a private chat with the selected person and allow you to send a message. The message will also show the message you are replying to, to keep everything in context. It's as simple as that!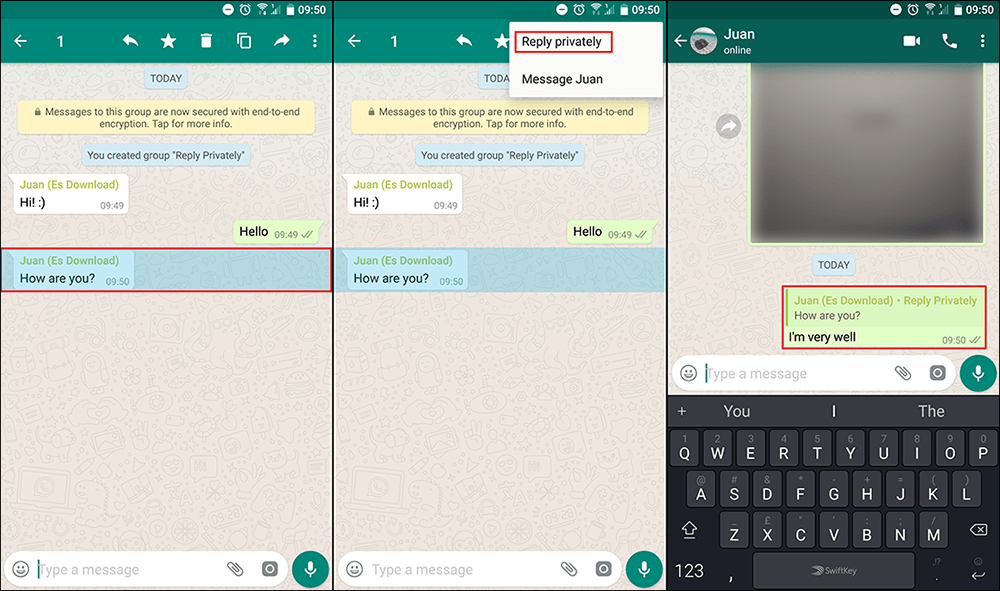 Personally I think that the private reply message should show as a different colour in the main group chat, with a limit of 3 replies showing under each private response. (of course only visible to the private conversationalists) Any more than three in Private Replies to a message and the rest should be shown in the private chat window. This would save time having to switch between chats constantly.
Wrapping things up, I think the feature is one of the best to date and far more practical than stickers, however, I'm not sure if it is going to be enough to keep users bailing on WhatsApp once ads are rolled out.