Instagram has officially split their app in two, following the same path as Facebook and Facebook Messenger, which separated several years ago. If history is anything to go by, Instagram's new chat app, 'Instagram Direct' will be here to stay, so you might as well get accustomed to using it.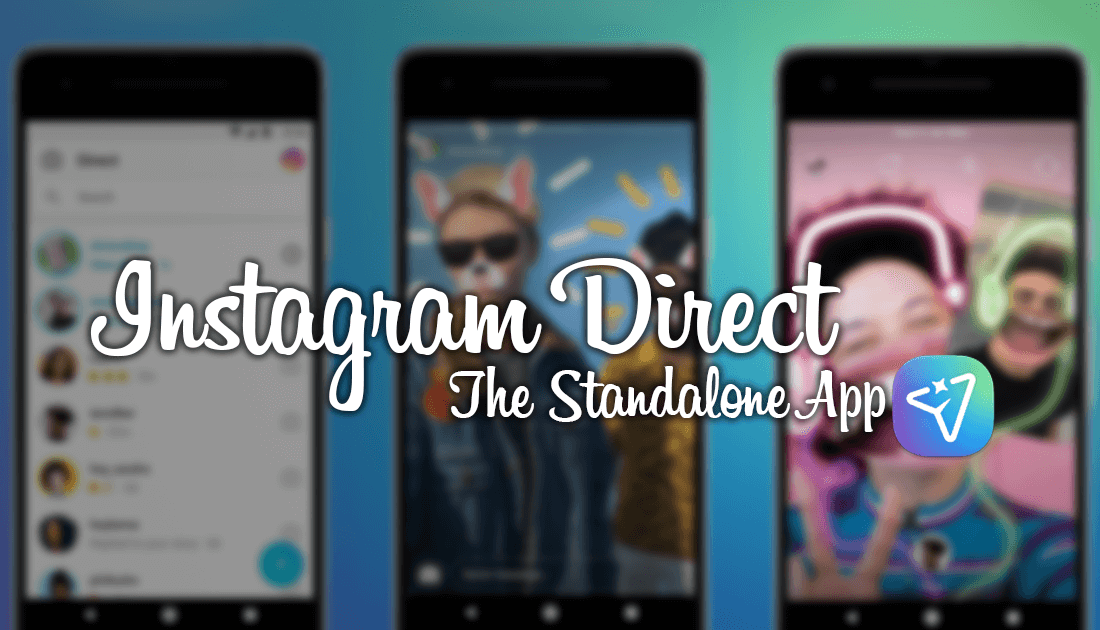 How to Hide Your Activity Status on Instagram. (Appear Offline)
Instagram has officially started to roll out their new dedicated chat app called Instagram Direct to selected countries around the world. For the moment Instagram Direct is currently available for download on iOS and Android devices in the following countries: Chile, Israel, Italy, Portugal, Turkey, Spain, and Uruguay. The separation of chat from Instagram probably won't surprise many users, especially those familiar with Facebook's controversial move to separate Facebook's Messaging service several years ago.
Unfortunately, if history is anything to go by, Instagram won't be getting rid of Instagram Direct anytime soon, so you might as well get used to the idea of having it around. For anyone currently living in a country not listed above, you can start using Instagram Direct right now. The only catch is that you can only get it on Android devices using this technique.
How to Get Instagram Direct in Any Country. (Download Instagram Direct)
If you are lucky enough to be using an Android device, you will be able to download Instagram Direct right now from anywhere in the world. To do this you will need to visit APK Mirror to download the APK installation file.
Download Instagram Direct From APK Mirror.
Once you have the file downloaded, you can install Instagram Direct and start using it. If you aren't sure how to download and install APK files, the below guide has all the information you need.

How to Download and Install APK files on Android Devices.
(Putting it simply, to use APK files all you need to do is download the file to your phone, then tap it to start the installation process)
How to Use Instagram Direct.
At the moment Instagram Direct is a very basic app with only three screens, a Settings screen, a Camera screen, and a Message screen. If you have spent some time using Snapchat some aspects may seem familiar. For Everyone who currently uses Instagram, you won't have any trouble using the app. 
The Camera Screen. (home screen)
On this screen, you have access to all the same features you would normally find on Instagrams camera screen. You can take photos, add text, upload images from your gallery and use all the filters and features like Boomerang. The only noticeable features missing are Live videos and the ability to share your content to your Story.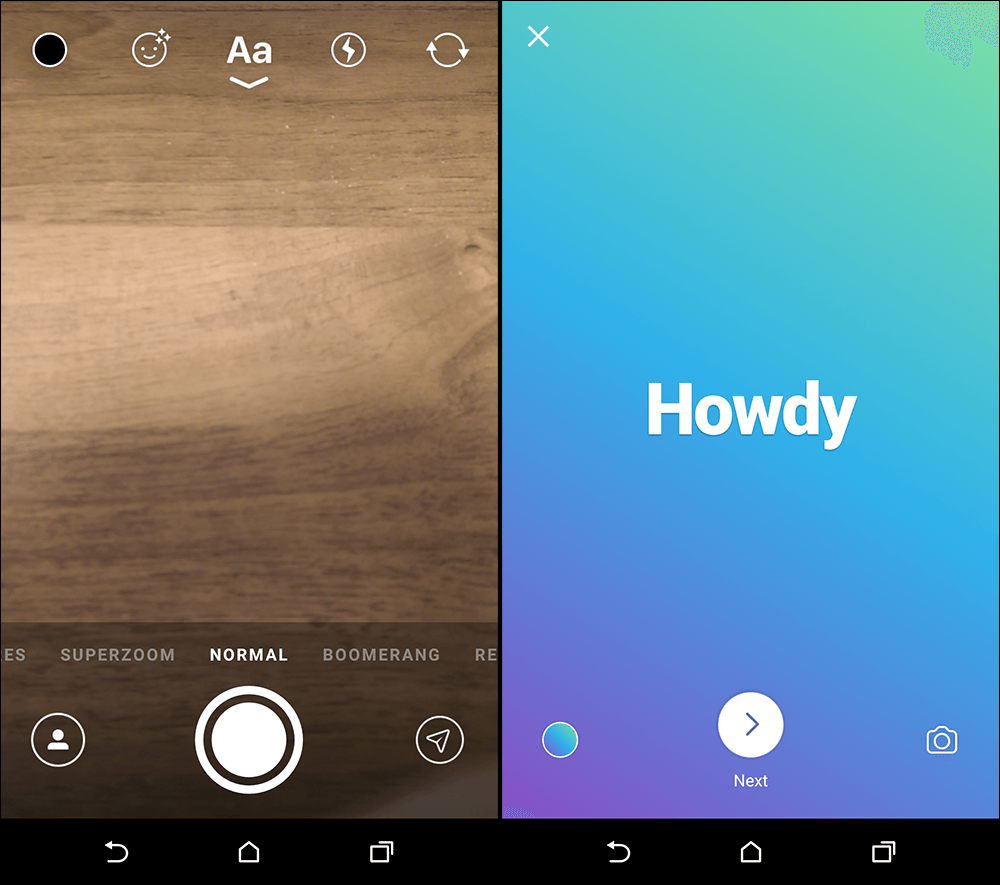 The Settings Screen.
This screen is where most of the app options are found. Home takes you to the Instagram apps main page, Explore takes you to the Instagram Explore Page, and Profile takes you to your Instagram profile page. All of which open the main Instagram app. The rest of the options on this screen you won't find useful unless you are signing out or reporting a bug.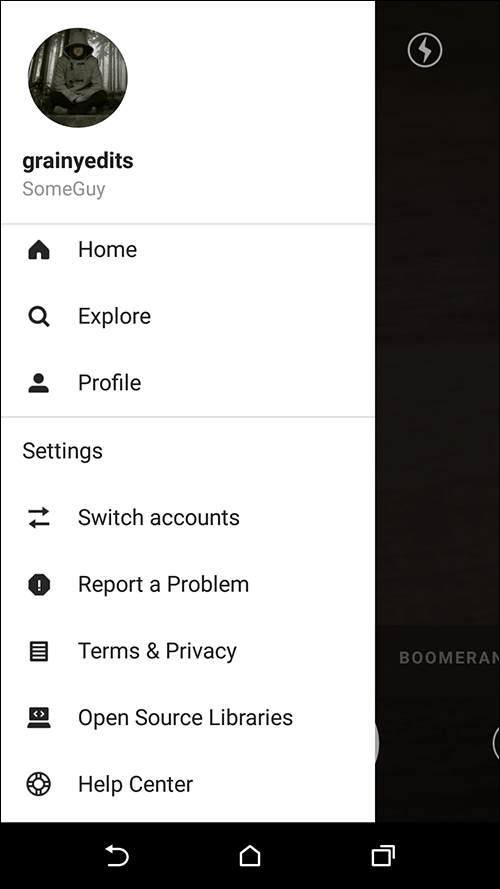 The Message Screen.
This is the backbone of Instagram Direct and is where you can view and send all your messages. Tapping the Blue Plus icon will open the message creation tool, which is very similar to the standard Instagram app and is simple enough to use.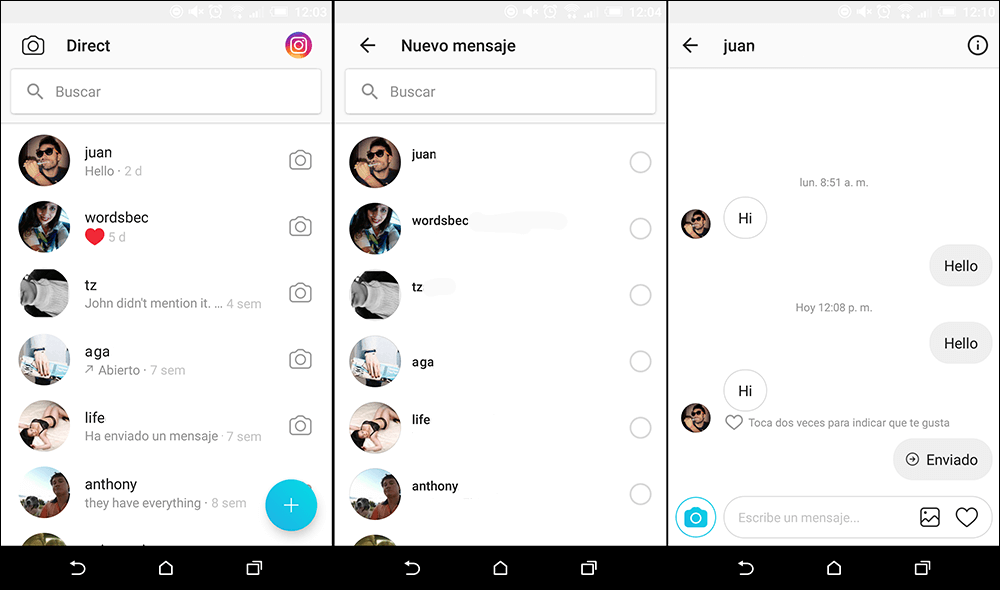 Conclusion.
Although Instagram Direct is very basic at the moment, it can be said with almost 100% certainty that Instagram has plans to transform it into a dedicated Snapchat rival. As always though, separating messaging components from apps does divide the community, so you can expect to see some heated debate in the future. For the time being, Instagram Direct isn't compulsory so you won't be forced to use it. (for now)