It has certainly taken quite some time for the rest of the Adobe Creative tools to find their way across the great divide, from Apple's iOS to Android Play. Finally, though, we have an equal playing field with the addition of three new Photoshop applications. Photoshop Sketch, Photoshop Fix, and Photoshop Comp CC.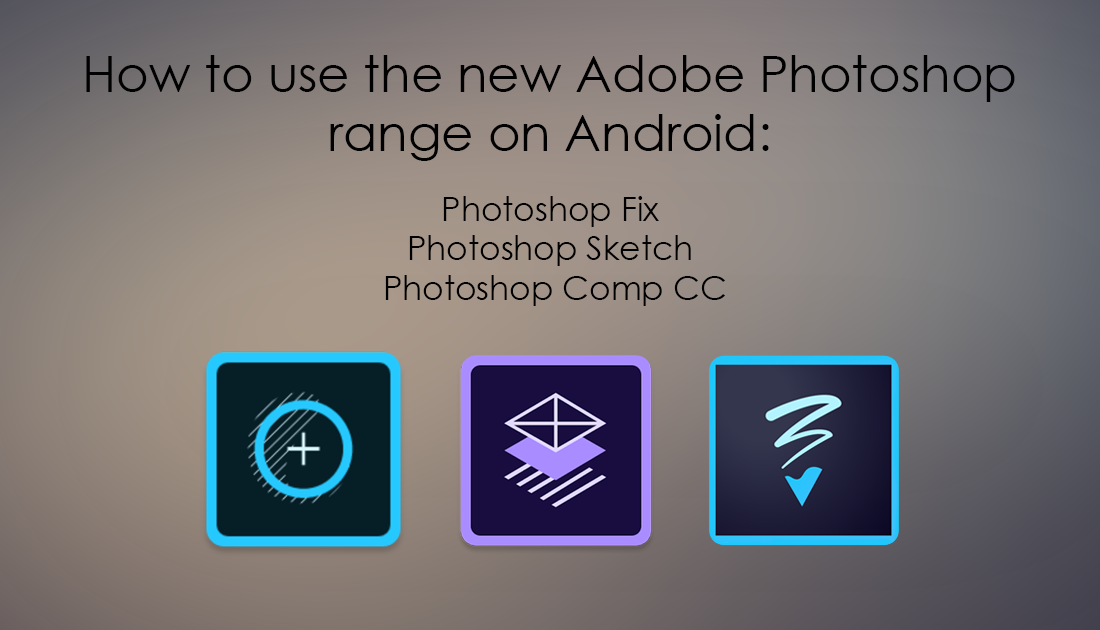 How to Use the Mouse Wheel to Zoom in the Windows 10 Photos App.
Adobe Photoshop Sketch.
As the name pretty much states, Photoshop Sketch on Android is exactly that, a drawing App. You can draw, anything and everything you like, using quite a large array of pens, markers, brushes, colors, and shapes. The biggest difference between the newly released Photoshop Sketch app and the older Adobe Illustrator Draw is that Sketch uses raster graphics rather than vector, which do look quite different from each other when compared closely. Sketch also has a Community Sketches tab to the right of the My Projects tab so you can compare your work with everyone else, some of the stuff viewable in the community is quite impressive.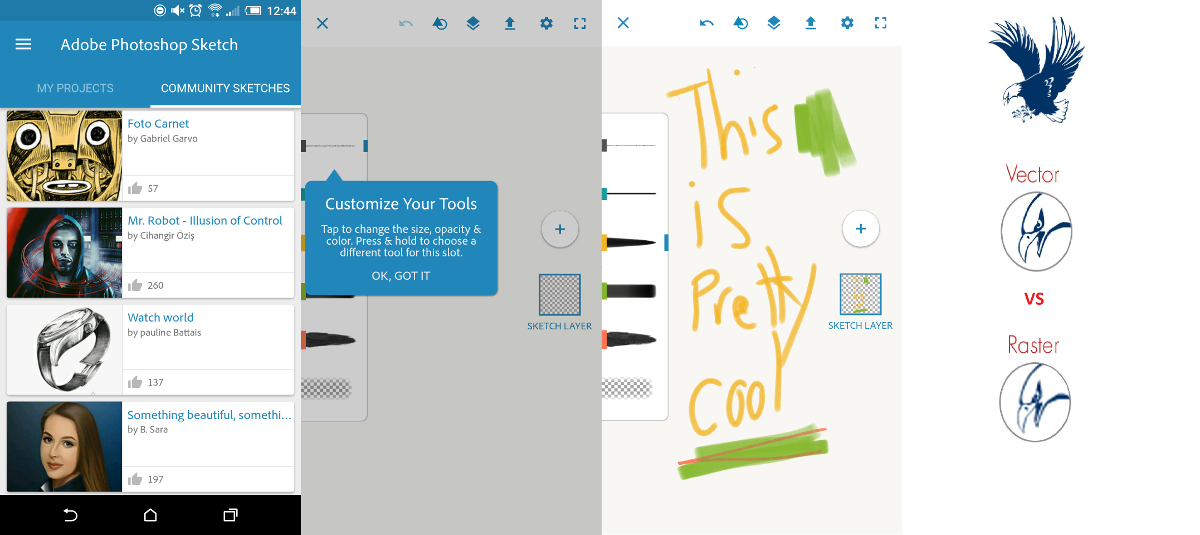 Adobe Photoshop Fix.
Photoshop fix goes back to the core purpose of Photoshop, touching up and fixing aspects of an image. It has quite a lot of tools for doing so as well. The most useful of these are the, crop, healing, smooth and, liquify tools (if you haven't used the liquify tool before it's for adjusting the shape and size of aspects in your image, for example, making eyes bigger or noses and ears smaller). There is also the standard adjust tab which will give you everything else standard in image editing apps have.
What Photoshop Fix does better than a lot of other apps is its adjustment tools, it doesn't really leave any of the tools you might want out. Photoshop fixe's zoom function is the best feature though, as you can get in nice and close to make finer adjustments, which is somewhat difficult on a phone screen, however, when used on a tablet is exceptional.
Note: Although all three of these apps are very phone friendly, having the bigger screen of a tablet to use is much more practical.
Adobe Comp CC.
Of all three of the new additions, Adobe Comp CC is the least useful for the average Joe or Jane, as it is based around making compositions. Comp CC allows you to layout photos, shapes, and text, similar to how you would plan a magazine cover, its main target audience is graphic designers and artists. it also boasts the ability to send the idea you have created to your desktop where it will automatically open in, Illustrator or Photoshop. Unless this is specifically your thing I would probably pass.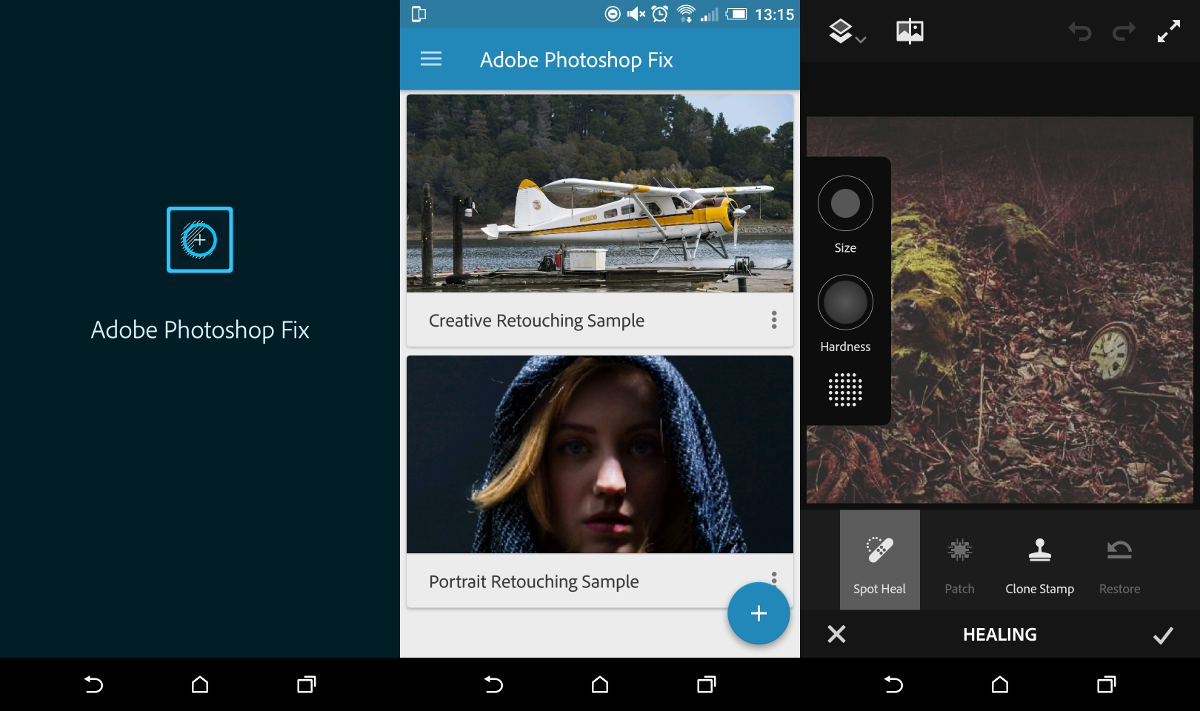 Unfortunately, with all three of these new Adobe apps, there is a sign-up then sign in process, which is somewhat annoying, especially if you just want to use the app quickly. Once you are signed in though, it will keep you signed in, and upload your content to the cloud for safekeeping. Again though if you are not so trusting of cloud services, perhaps give these a miss.