If you spend a lot of time using TikTok on your PC and are sick and tired of having a tab allocated just for TikTok. You may want to switch to Opera browser, which has TikTok, Messenger, and WhatsApp all easily accessible from the sidebar. What's even better is that it's far more userfriendly than visiting the actual website.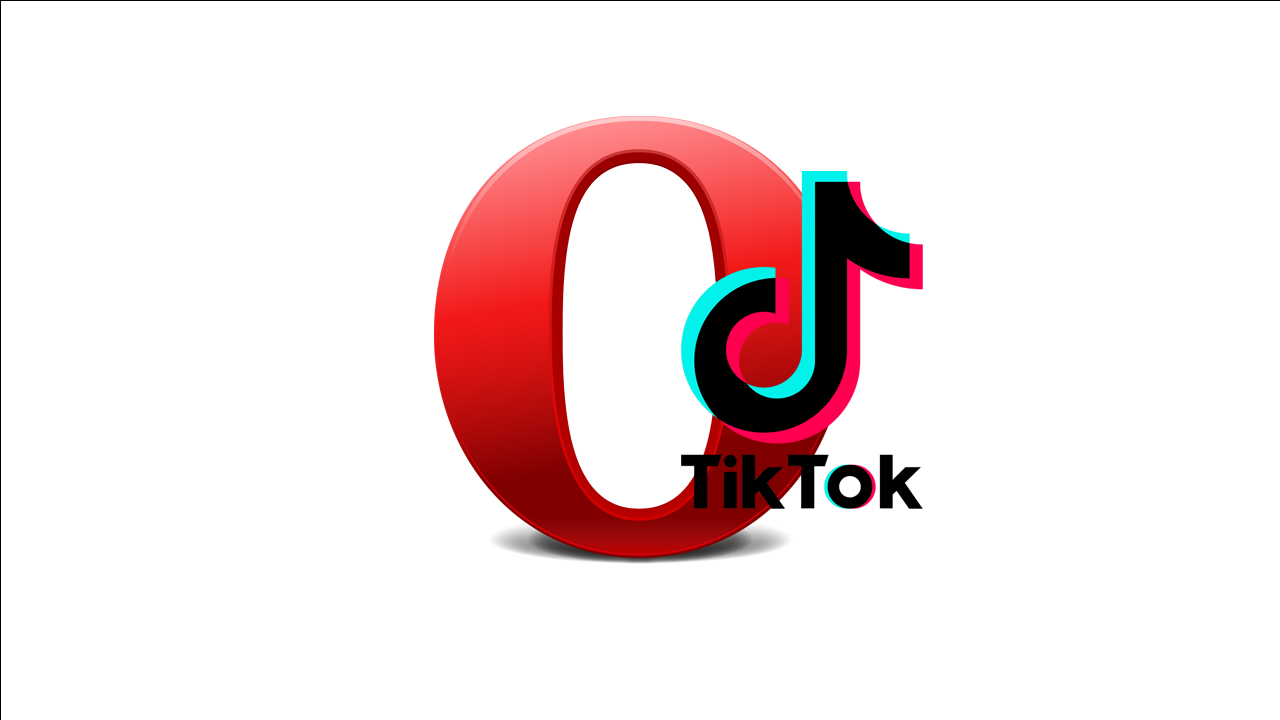 Related: How to fix game stuttering, lagging, & performance on Windows 11.
Opera browser has been around for a long time now and is a great alternative to Google Chrome if you are looking to switch browsers. Apart from all the usual bells and whistles that all other Chromium browsers have by default, Opera also has some interesting features TikTok fans will find very useful.
Operas Sidebar now contains quick access to TikTok, Messenger, and WhatsApp so you can access everything and get notifications while browsing the net. So how exactly does this quick-access sidebar work? Well unlike other browsers that have everything running along the top of the screen Opera has moved all the most useful stuff to the left-hand side of the screen and with a single click, you'll be taken straight to the content.
How do you setup, and use TikTok straight from the sidebar in Opera browser?
To begin, the first thing you'll need to do is make sure that you are using the latest version of Opera, once you have downloaded and installed the latest version the rest of the process is pretty straightforward and really easy to use.
Open Opera browser on your computer, then jump through the first time use intro.
Once you have finished that or skipped it, click the TikTok icon in the sidebar on the left of the screen.
This will open the TikTok web app so select your sign-in option from the list and sign in to your TikTok account.
Once you have signed into your TikTok account you can start using TikTok as you normally would.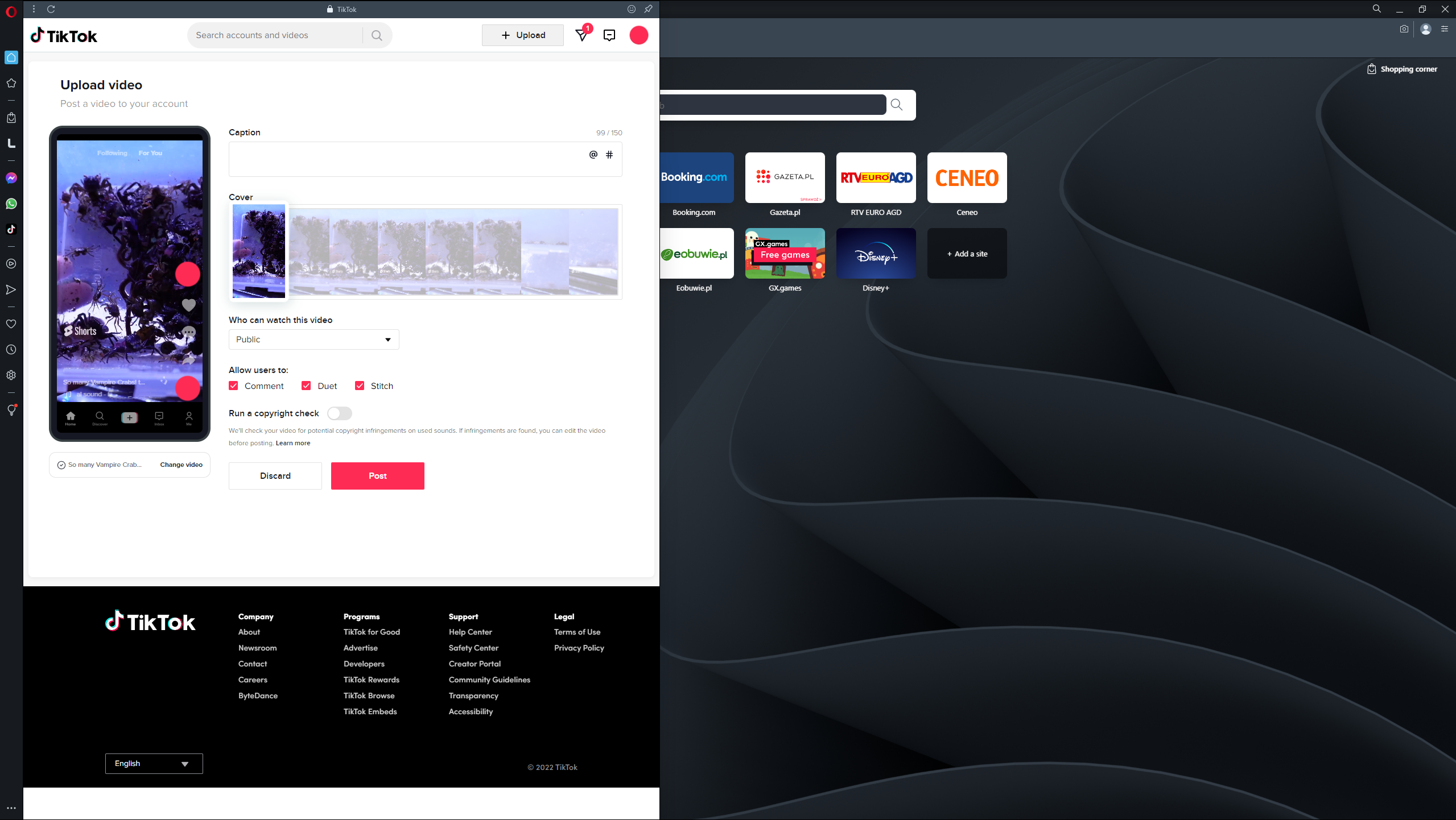 Using the Opera side menu you can quickly and easily find and view content as you would from the traditional website or from the mobile app. On top of this, you can also post content as you would as well. The only downside to using the web version is that you don't have access to the TikTok music catalogue. Which for some people will be a major issue. However, if you're already primarily using TikTok from a PC you will already be aware of this and it won't bother you at all.
Setting up and using the other apps Sidebar apps in Opera browser?
Just like the TikTok app, all the other Sidebar apps in Opera can quickly and easily be set up in the same manner. So there's nothing really exciting or different to explain. All of the apps get instant notifications so you won't miss a thing. On top of that, you'll remain signed into all of the apps as well so each and every time you open Opera you'll have instant access to everything without having to sign back in again. However, if you clean your browser cache you'll have to sign back in again.
Anyway, that wraps up this guide, if you haven't tried Opera browser yet, it's certainly worth doing, it's a lot better than Google Chrome in a lot of ways and you aren't really losing anything major that Chrome already had.