We all know Google likes to collect and hoard user usage data, unlike Apple users though, Google account holders have access to all the data collected. This means that as well as being able to view the data, you can also erase it. As it's not commonly advertised and the option is some what hidden, this guide will show you where to find your full Google History and how to manage or erase everything.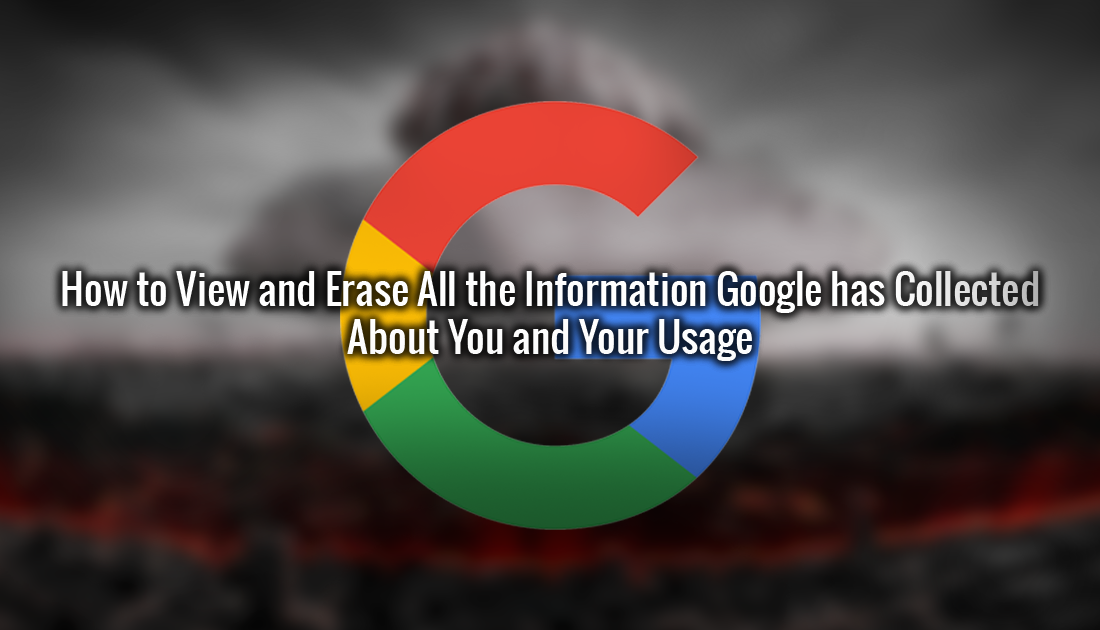 How to Backup All Your Google Data Locally: Calendar, Gmail, Drive, Docs Etc.
Everyone knows that Google likes to collect user and usage information for a variety of reasons. Most of this collected data is used for advertising, however, a large portion of it is also used to direct relevant content in your direction. A classic example of this is the way YouTube recommends videos you may be interested in.
This collection of data is from all Google Services you use your Google account for: Youtube, Google Maps, Drive, Chrome, Play Store, etc. Even voice recordings and voice searches are saved along with transcribed text files. Basically, any service or device you have logged into with your Google account will have a history of some sort.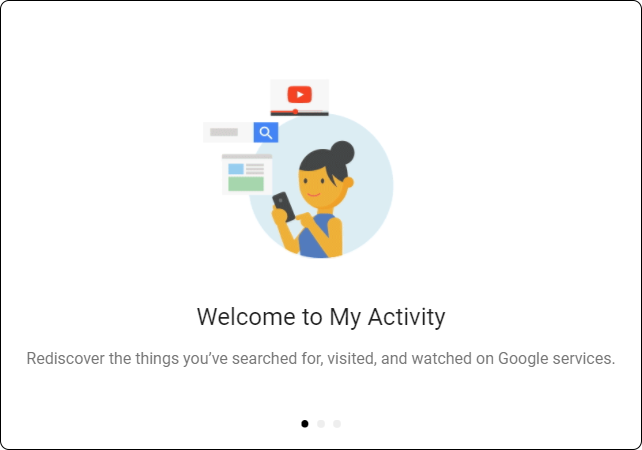 If you have ever used or still use Google Assistant (Google's version of Siri) you may also find a ton of random short voice recordings of conversations you haven't intended on recording, let alone saving. This is because Google has set the threshold for its voice activation 'Ok Google' very low, meaning sometimes if only the word 'Ok' is detected, the assistant will 'assume' you said 'Ok Google' and start recording.
Slightly off Topic: If you use the Facebook app on your smart device, start paying attention to the ads you see in your newsfeed after certain spoken conversations. You will probably start to notice ads are aligning to voice conversations you've had. Even if your phone was in your pocket at the time.
How to View and Erase Everything Google Has Collected About You and Your Usage.
As we mentioned earlier Google allows users to view, customise or erase all content that has been collected since you created your account. Doing so is quite easy, however finding where to get access to the history is what most people find difficult. To start you will need to open your Internet browser and make sure you are signed into your Google account. Once you are logged in you will need to go to the following page:
history.google.com/history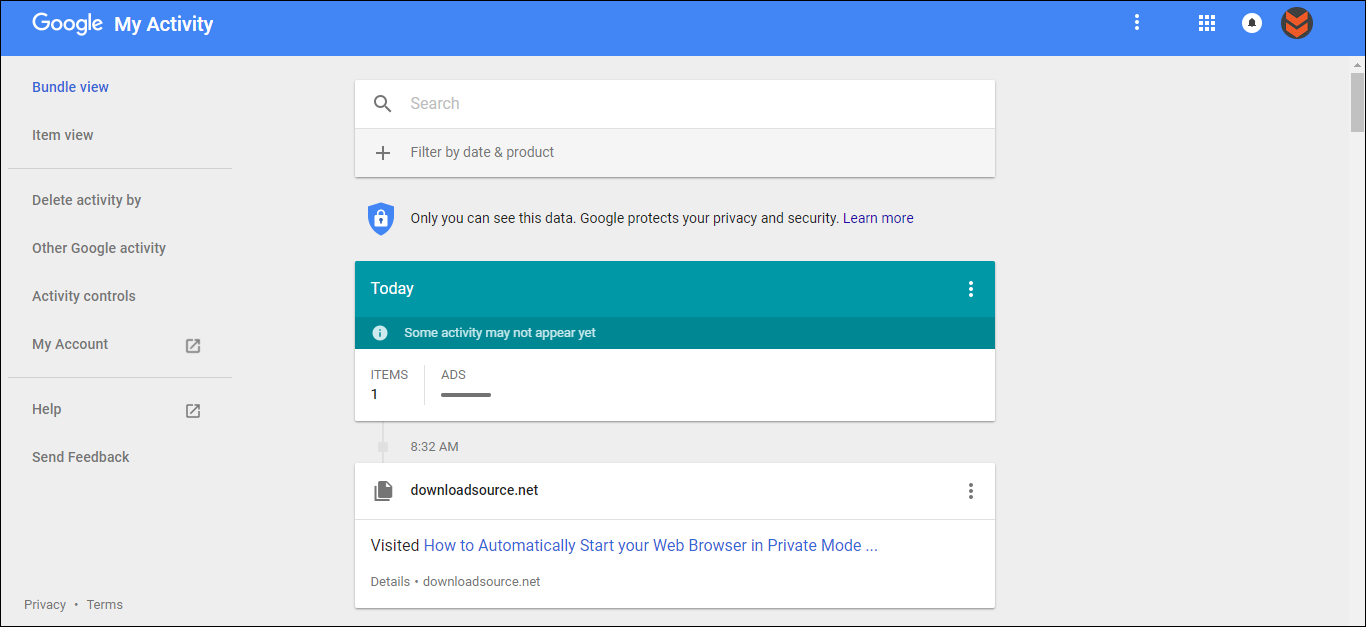 This is the Google history page for your account and contains your entire digital footprint. Here you will find almost everything you have ever done whilst logged into your Google account. YouTube Watched Videos, YouTube Searches, Voice and Audio Activity, Play Store Activity, Maps Searches - with a history that remembers every place you have ever been with your mobile device, including day by day breakdowns. There is no limit on how much data is saved and data isn't removed after a specific time period, it is saved continually until you decide to remove it. In the left-hand pane, you will find all the options you can delve into regarding your history.
Bundled View: will show you everything in order from the most recent all the way back to when you created your account.
Item View: will allow you to customize what you see using user set options.
Delete Activity By: Will allow you to delete activity for specific time periods, for example, 23/05/2015. You'll also be able to choose what type of content, Map data for example. This is by far the most useful of the options, as it contains the ability to delete everything from your account in one simple action. To do this, simply select All Time from the Delete by date option, then at the bottom select All Products.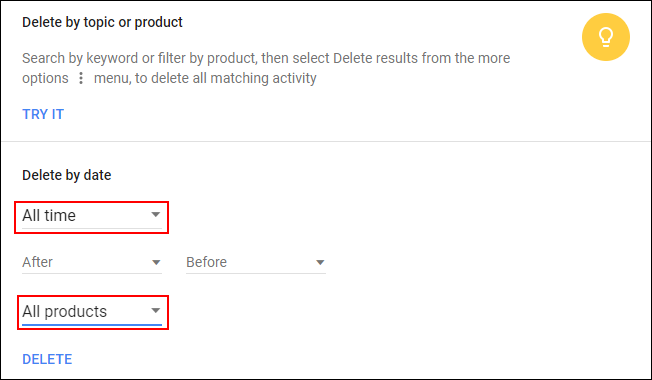 Other Google Account Activity: Contains the following options, all of which have drill down menus with custom options. You'll need to explore and make changes to each of these on your own.   
Location History.

Device Information.

Google Play Sound Search History.

YouTube "Not interested" feedback.

Download your past searches.

Google Ads Settings.
Activity Controls: Here you will find:
Web & App Activity.

Web & App Activity.

Voice & Audio Activity.

YouTube Search History.

YouTube Watch History.
Again you will need to go into each menu individually to choose your own custom settings and remove content.
My Account: Here you will find the standard Google Account Management tools.
Remember once you have deleted everything from your Google history, you will also need to make sure you disable history recording for each individual service. This can be done by selecting the Pause option or flipping the Toggle next to a section from On to Off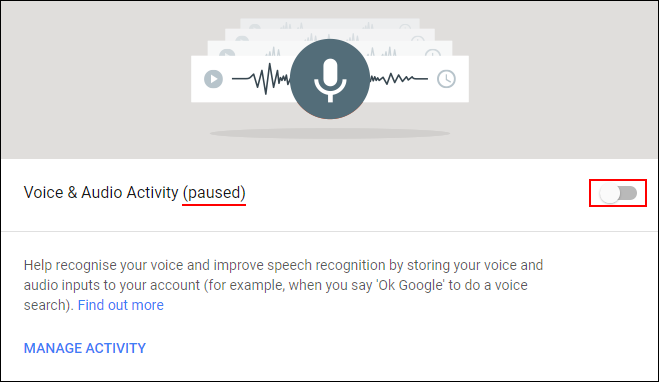 If you are an Apple user reading this, you aren't any better off. Apple also stores similar data for optimising Siri and other services. The big difference is that Apple doesn't give you access to view or erase content. All saved voice recordings are anonymized after 18 months though.