How to View and/or Download Instagram Stories Anonymously.
Author

Publication date

19.12.2017

Ilość komentarzy
Instagram Stories have really taken off in the last 6 months, with a large percentage of Instagram users now posting Stories daily. Depending on your relationship with your Instagram friends, there is one major downside to the Stories feature, the fact that you can't watch them anonymously. If you've been avoiding watching Instagram Stories because you don't want people to know you've watched them, this guide will show you how to watch stories without the poster being notified.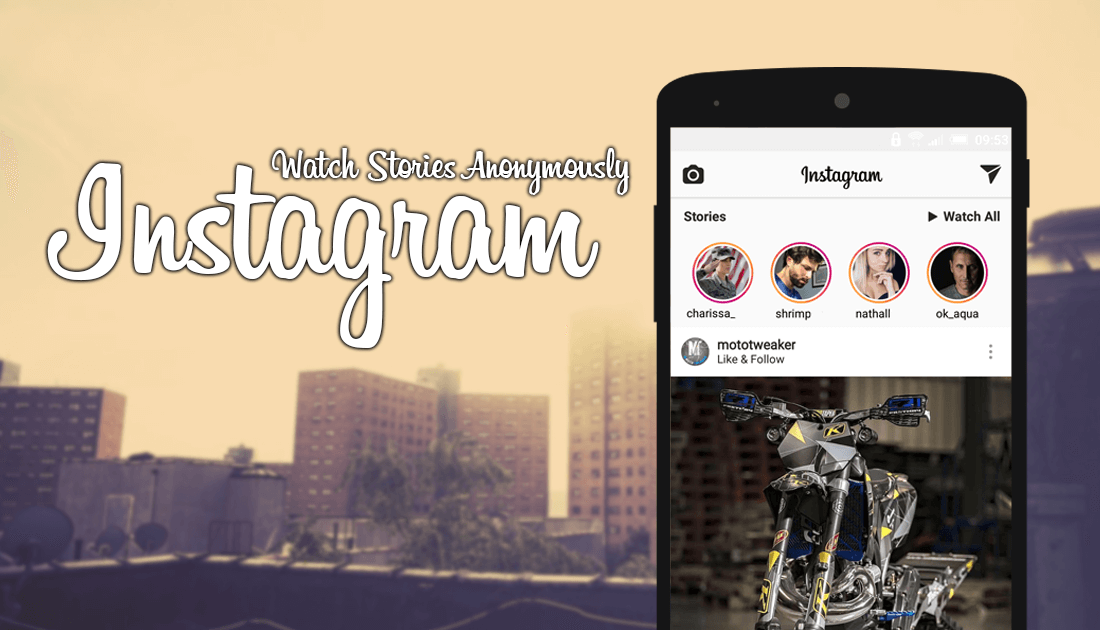 How to Direct Message (DM) From Instagram on PC.
For a lot of people who are using Instagram, the ability to view posted content on accounts anonymously has always been one of its best features. For example, when your friends or people you are following post an image, they aren't notified you have viewed it unless of course, you decide to like or comment on the image.
With Instagram Stories on the other hand, as soon as you tap on a Story to start watching, your name and profile picture will be added to the list people who have viewed the content. If this really bothers you and you want to start watching Instagram Stories without the poster knowing, this guide will show you exactly how to do it. Unfortunately, for the time being, the ability to view Instagram Stories without anyone knowing is only available on Google Chrome using an extension called Chrome IG Story.
Note: If you are looking for a way to download Stories from your Android Device, check out StorySave and Story Saver For Instagram.
How to Watch and/or Download Instagram Stories Without Anyone Knowing.
To begin, the first thing you are going to need to do is download and install Chrome IG Story, which you can do using the link above. Once you've downloaded the extension, using it is relatively simple, first, go to the Instagram website and sign into your account. When you have successfully signed into your account, click the small Chrome/Instagram looking icon in the upper right-hand corner of your Chrome browser to open the extension.
With the extension open, you will see a list of Stories the people you are following have posted (recently). To view any of these Stories without the poster knowing, simply click on the Story and start watching, if you wish to download or share the story, you can also do so by clicking the share or download icon.
Note: If you watch the Story from the Instagram page and not within the extension, it will show the poster that you have viewed it. The only way to avoid being seen is to view the Story using the extension.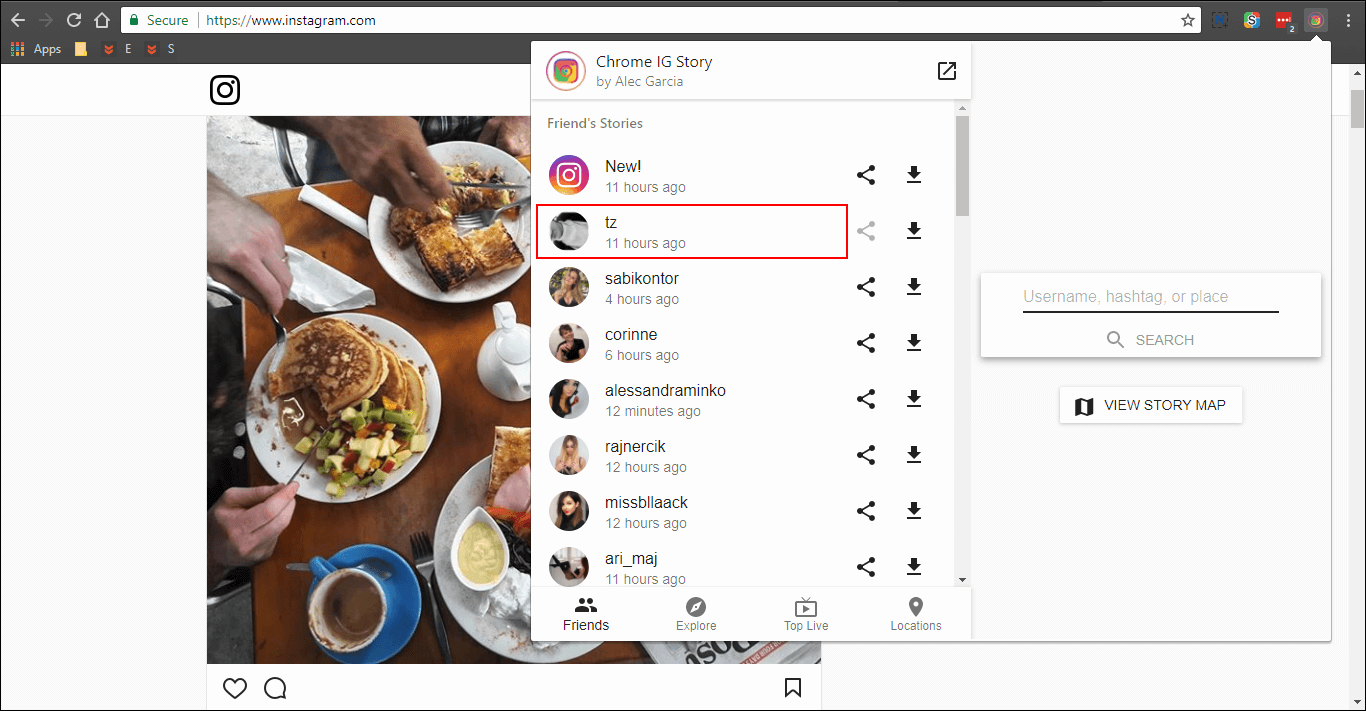 If you are downloading Stories, they will be saved to your download directory as zip files. If the Stories are picture based, you will get all the individual pictures when you extract the zip file. If the story is video-based, you will find a Mp4 format video file inside the zip file. You can also download live stream videos of any people you are following.

The final thing that you need to be aware of when using this extension is that if Instagram makes any major changes to the way their website functions, the extension will cease to work. Most of the time (judging by the reviews) the developer is pretty quick to get it up and running.