If you're looking to share your art, photography, or other static images on YouTube but aren't sure how to make it work, this article will guide you through the steps to create a stunning slideshow video. Using intuitive and easy-to-use tools, you'll learn how to choose the perfect soundtrack, add simple transitions and effects, and create a polished and professional-looking slideshow. So, let's dive in and bring your static images to life on YouTube!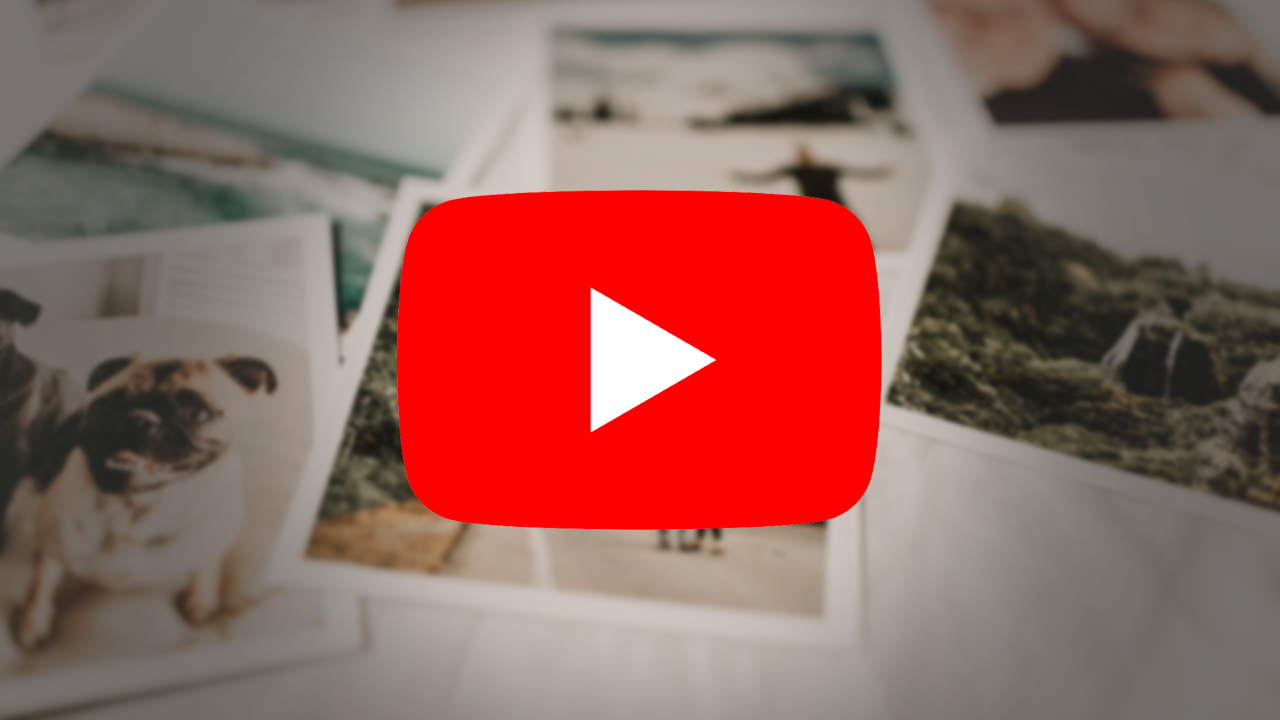 Related: How to backup/export YouTube playlists with links.
YouTube is a place visited by millions upon millions of users every day. If you want to find an audience for your content – that is a place to go. However, YouTube is a video hosting first and foremost. So, how do you present art, photography, or any other set of static images there? The answer is simple – make a YouTube photo slideshow!
There is plenty of software designed for making slideshows, and today we'll show you how to make a slideshow video for YouTube with an easy one – SmartSHOW 3D. It is jam-packed with features that will help bring any design to life. With a step-by-step tutorial, you'll learn to turn your image sets into videos ready for publishing on YouTube. Let's dive in!
1. Pick a Project Type
Launch SmartSHOW 3D and select the preferred project type. Select New Project if you want to go through the complete workflow, or pick Slideshow in 5 Minutes if you are in a hurry. With over 200 themed templates, you'll be able to create something fitting to any occasion.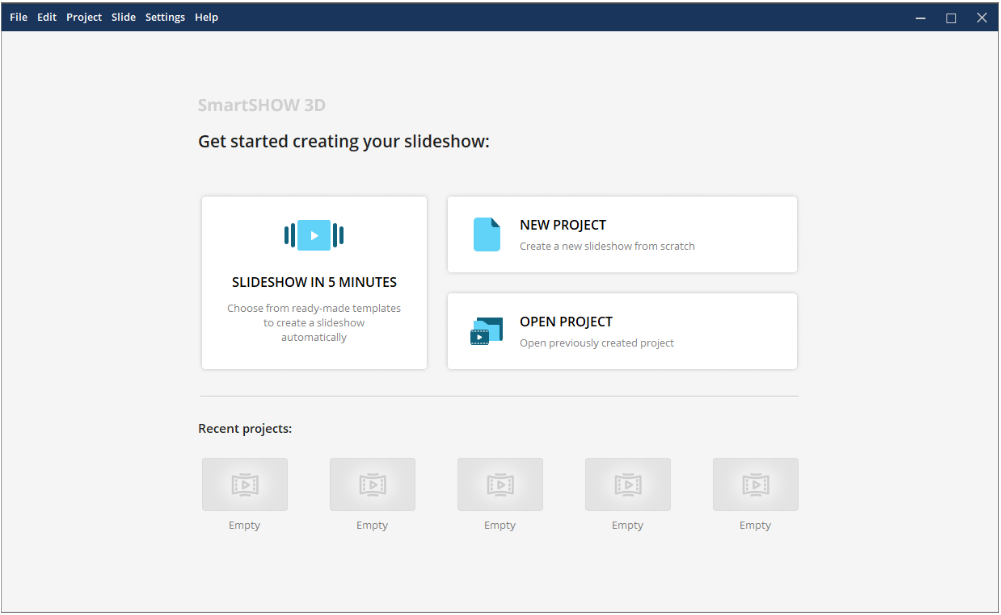 2. Load Your Images
Find a folder with your images in the tree on the left, open it, then drag the pictures you want to the timeline in the needed order. There's a storyline mode for basic ordering and a timeline mode for more precise positioning and timing.
3. Add Fitting Music
Videos with music (or any sound for that matter) are usually much more engaging than mute ones. SmartSHOW 3D has a built-in library of hundreds of royalty-free tracks divided by genres and mood, to help you pick the most fitting soundtrack. Just go to the Music tab, open the Music collection, and pick something appropriate from the catalog. The media library also includes captions, callouts, clipart, and other elements that you may use to further embellish your slideshow.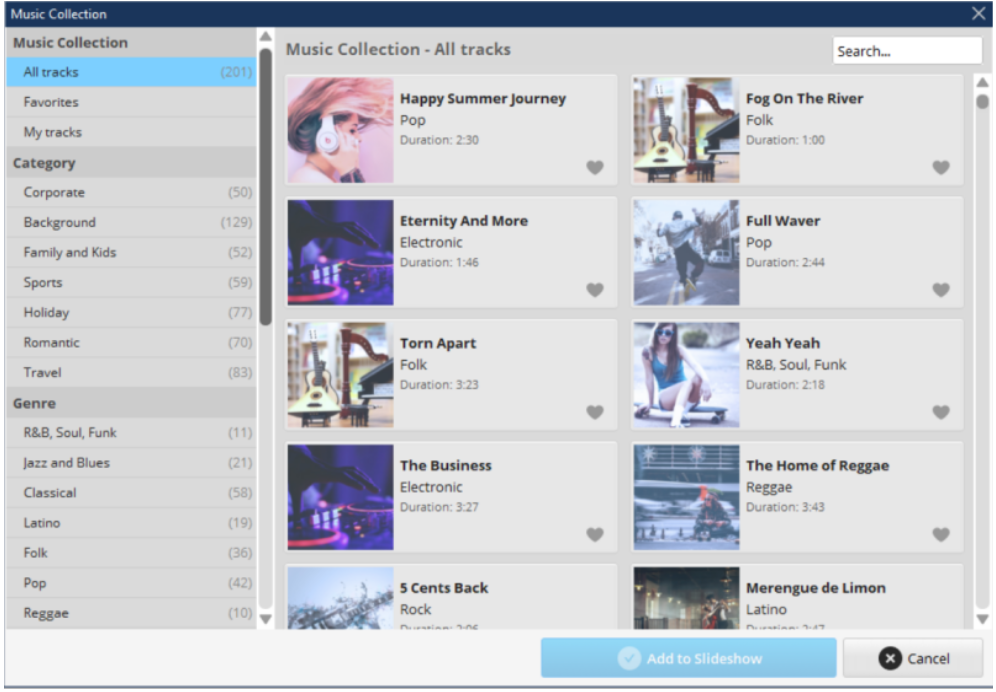 4. Spice Things Up
To make a slideshow for YouTube that is more than a series of changing images, you can add transitions and effects to make things more dynamic. Simply drag the elements you like from the corresponding tabs to the timeline. With hundreds of effects, transitions, and pieces of media, you are likely to find something that matches your ideas. Just don't overdo it.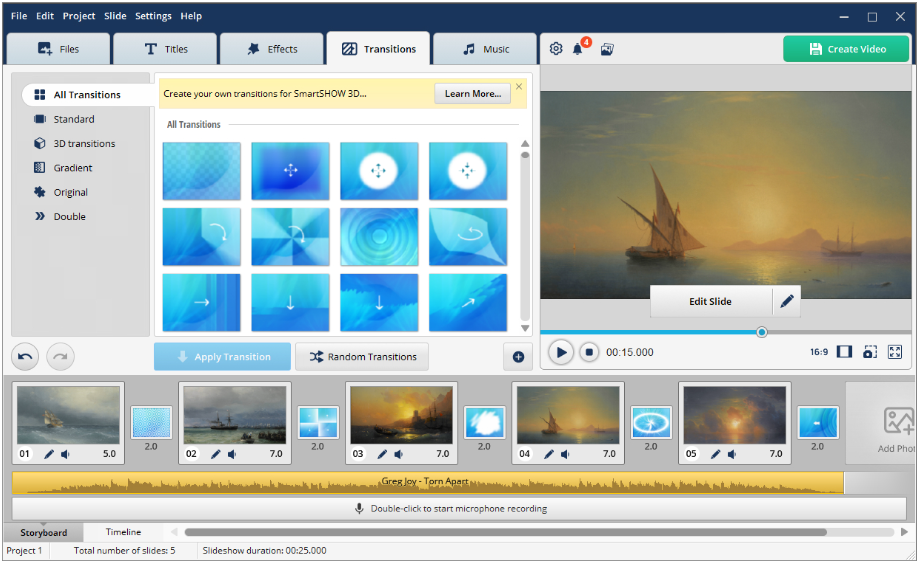 5. Export Your Slideshow
Once everything looks as you want, click the Create Video button. In the window, select an output format, destination folder, and quality level, then click Save Video. There are over 30 supported export formats, including ones that are upload-ready for YouTube.
And that's how you can create a YouTube slideshow with SmartSHOW 3D. The last piece of advice we have to give is to mind the time. A set of 20 to 25 pictures lasting for 3 to 4 minutes is enough, more often than not. You can achieve outstanding results as long as you have ideas, inspiration, and a desire to try things out. But there's a lot more that you can learn about how to make YouTube slideshows. Just follow the link and find other useful tips. So, go ahead and let your creativity loose!