Tattoos have become quite popular in the last few years, having certainly shot back into mainstream culture after a long period of hiatus. Tattoo technology has advanced substantially since the early 1980's, it is now possible to get ultra-realistic tattoos, with quality almost on par with photographs. With so many new possibilities for a potential tattoo design, it's no wonder InkHunter has become such a popular 'try before you buy' utility for potential ink.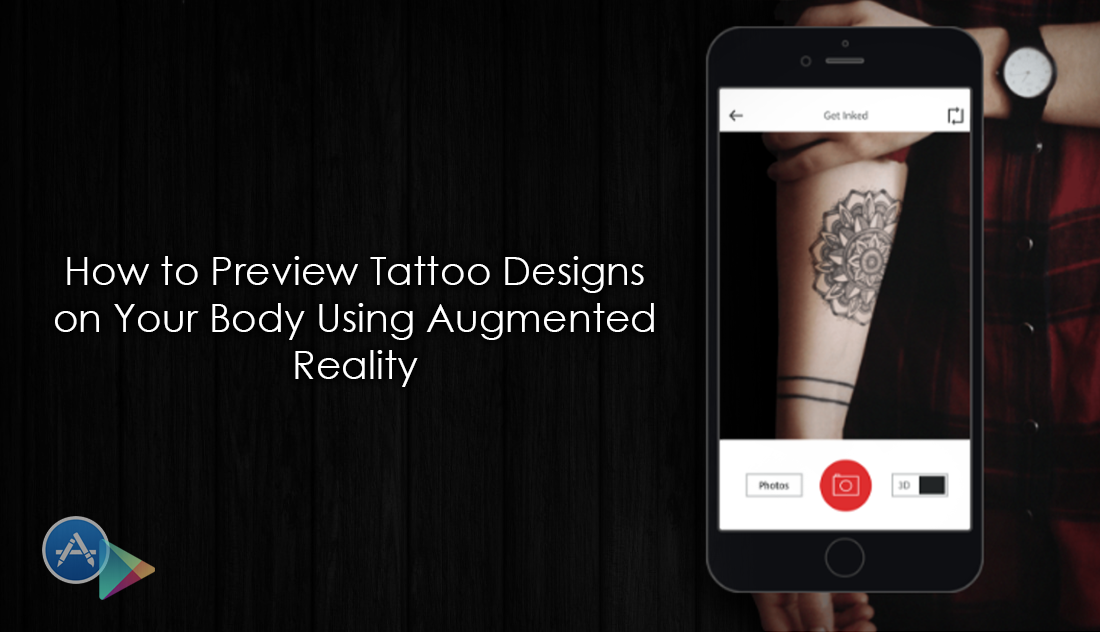 How to Shoot in Camera Raw Format From Your Android Smartphone or Tablet.
'Most' people who get a tattoo have spent a considerable amount time procrastinating about what type of tattoo they wanted to get and whereabouts on their body it's was going to go. If you are seriously considering getting a tattoo there is an awesome Augmented Reality (AR) App called InkHunter that will let you sample the design in real time on your body. Alternatively, if you just want to freak out your anti-tattoo friends, family and church buddies, you can always use it as a pretty damn convincing prank.  
Using InkHunter to Preview Tattoo Designs on Your Body Using Your Phone or Tablet and Augmented Reality.
The first step is obviously going to be downloading InkHunter from either Google Play or the App Store. Once you have the app, launch away. On the first launch, there is quick introduction slide of how the app works, after that you are free to start playing with potential ideas.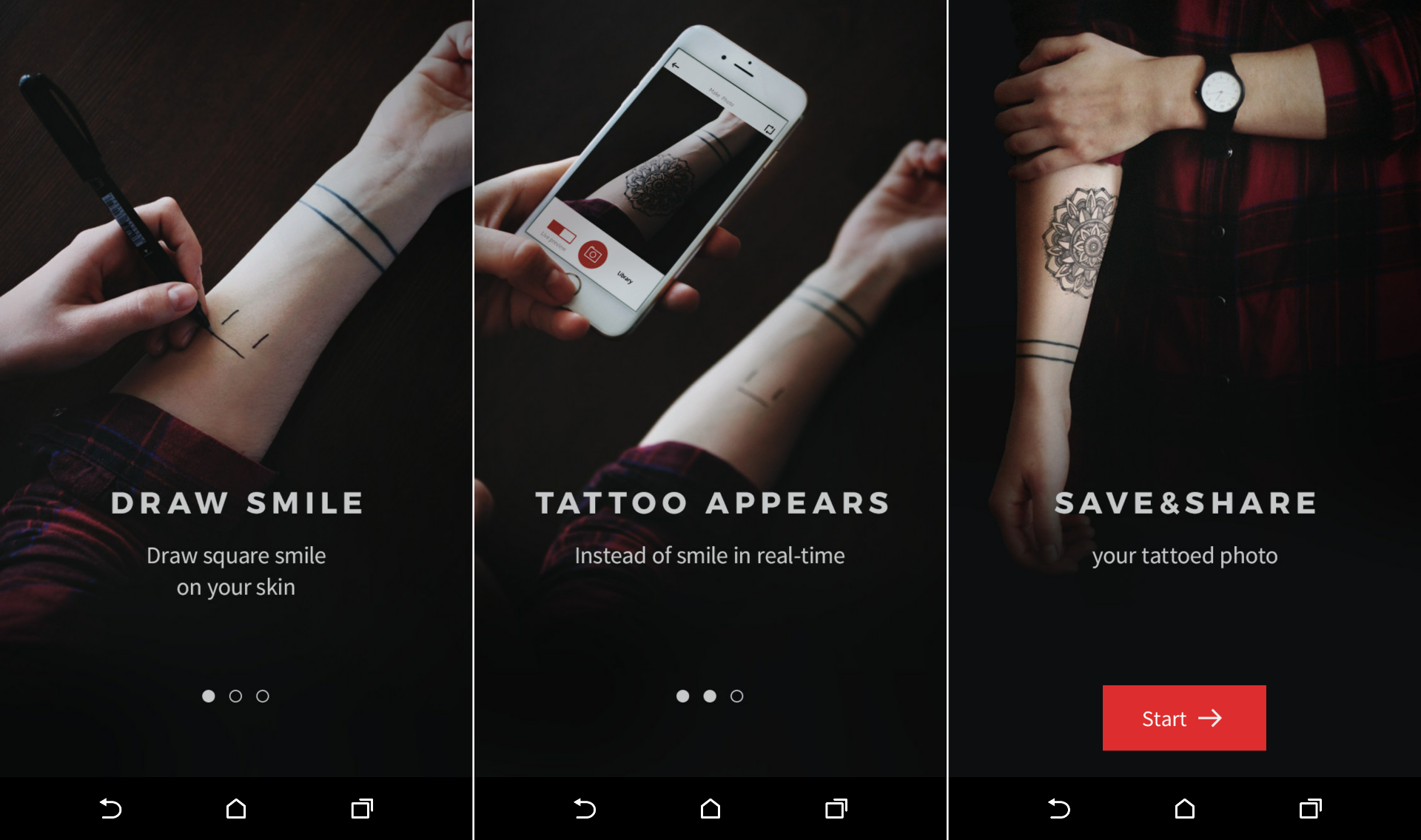 InkHunter has a preloaded selection of tattoo designs and styles from many different artists. You are also able to upload your own artwork and designs to the app if you are confident your artistic talents are tattoo worthy. Any featured art is also linked back to the artists Instagram page, so if you are interested in following up with a tattoo you've seen on InkHunter, you can contact them for more information on their design.
When you start using the something that might seem a little odd, but is actually pretty clever, InkHunter will ask you to put some real ink on your skin, in the place where you're considering getting a real tattoo before you begin. Don't stress, you only have to draw a flat-lined emoji face called "Square Smile" so the app knows how to align the images.
How to Use Instagram's 'Remix' Feature For Direct Message (DM) Photos and Videos.

Once you have drawn the little face on your body, be it your arm, face, leg, wherever, select a design from the seemingly endless list or upload your own, by flipping over to the My Tattoos tab located on the bottom left of the main screen. Here you also have the option to create your own text tattoo to preview.

When you have lined up the square face on your arm with the one on your camera, the app will place the image onto your body, removing the drawn on Square Smile from the background. You now have the option to tap on the screen and adjust the position, size, angle, colours and textures, using a filters menu that features most of the same options you would find on Instagram, minus the filters of course.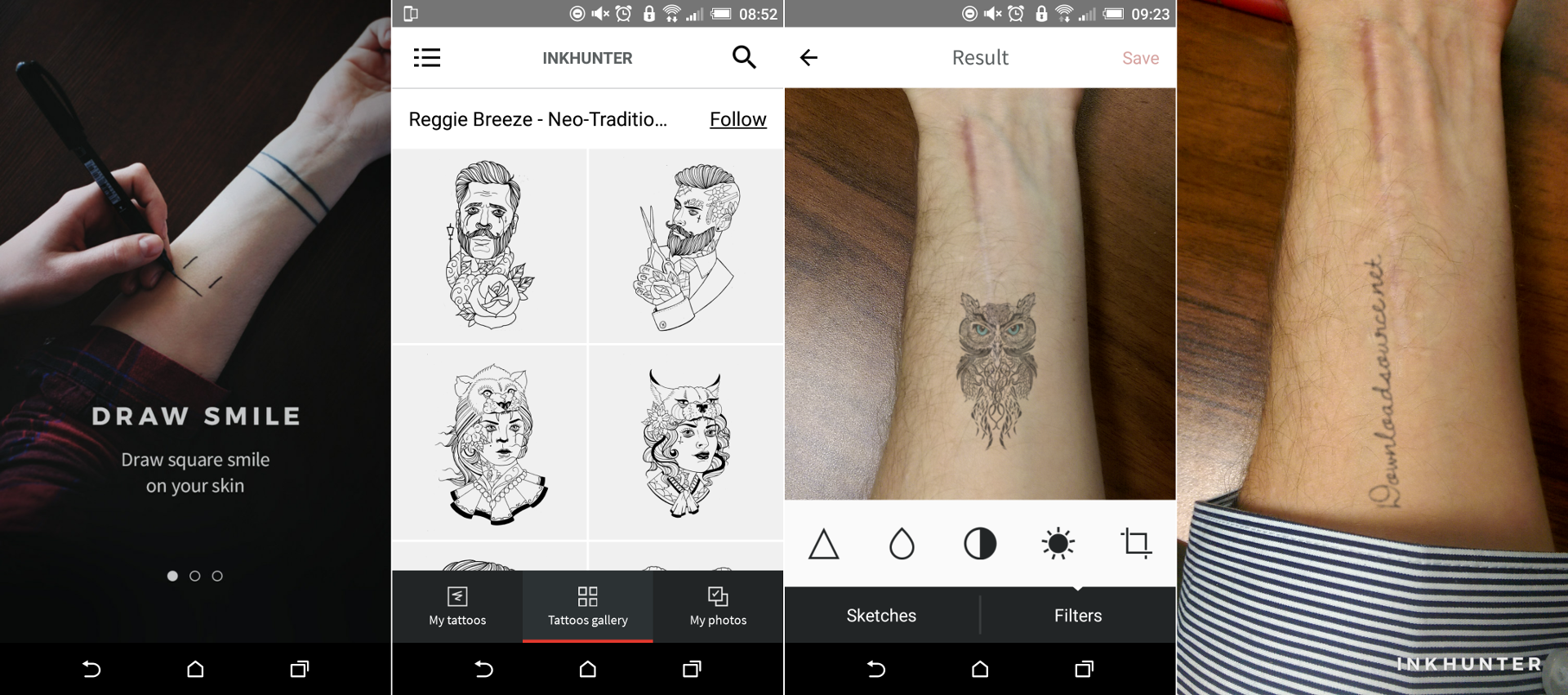 As well as being able to upload your own tattoo designs, there is also the option to send your tattoo to the team at InkHunter for review, with the possibility of being featured on the app in the future. The app even lets you use the front-facing camera on your phone for sampling face tattoos and tattoos in hard to view places. If you want to sample bigger tattoos, like back and chest tattoos, you will need to get assistance from someone else, as its damn hard to do this on your own.
The only downside about the app is that it doesn't allow you to sample more than one tattoo, using a layer-based system, so you can't stack more than one image at any one time to preview. All in all though its one of my favourite apps to fool around with and it's damn good at what it does.