What are the best video converters? Here is a short list of the best and most versatile programs supporting virtually every file format.
Converting videos can often be a real pain. Luckily, there are plenty of easy-to-use applications which do that without any file size limits, watermarks, etc.
The undisputed market leader. The best video converter in my opinion. Highly intuitive and minimalistic, but quite powerful with all the necessary basic functions. Available in various languages.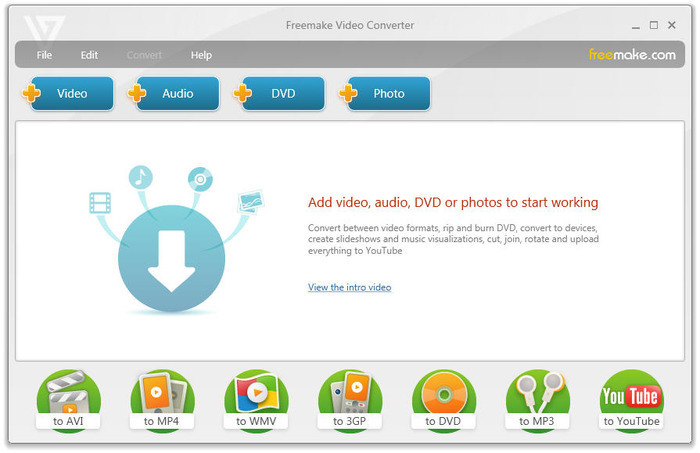 To add a file, simply drag and drop it or use the file manager. It also works with music, photos, DVDs and even websites. Next, choose a file format (AVI, WMV, MP4 etc.) from the bar at the bottom of the window, or a device to which you wish to upload the file (iPhone, Android, Xbox). Freemake Video Converter supports a wide array of file formats and devices. You can, for example, create an HTML5 video, or perhaps one you would like to upload to YouTube. Naturally, a number of video and audio editing options are available. Merging files is also possible.
2. Handbrake
This is an advanced tool, designed specifically for ripping DVDs to video files. It automatically obtains the specifications of the video which is to be converted. Apart from that, the program offers some more or less advanced functions, which allow the fine-tuning of the video in accordance to your requirements, including scaling, colour correction, codecs and audio format. You can also use Handbrake to add subtitles to a video.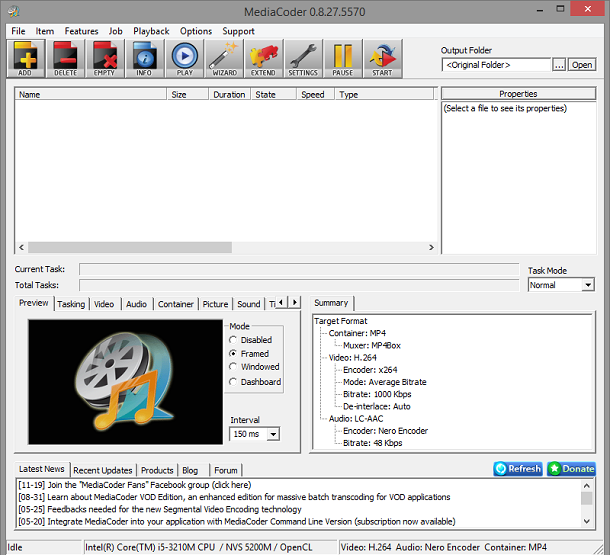 I would say it is directed primarily at the more advanced users and those, who wish to delve into the output video's specifications on a deeper level. The conversion itself is rather lengthy, but the slow progress is not to be frowned upon.
3. MediaCoder
Just as advanced as Handbrake, except with a more user-friendly interface. The program supports a plethora of codecs alongside extra functions such as extracting the audio track from videos or changing the size of a file. It also allows video quality improvements, DVD ripping, and simultaneous converting of multiple files.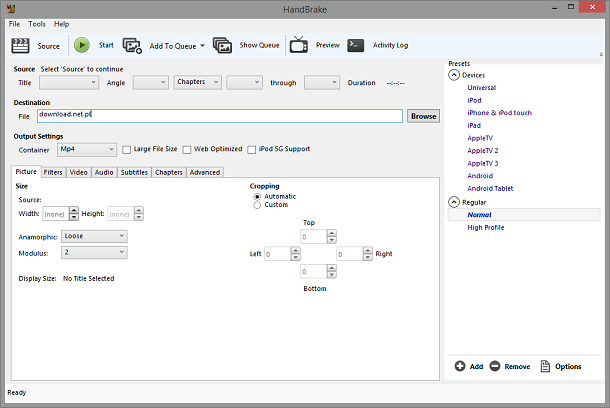 MediaCoder is available in various languages, offers a preview during conversion and progress monitoring. File settings can by manually adjusted, should the presets not quite suit you.