If you aren't sure if your Android device will run Yuzu Android, this article will cover all of the basics of Yuzu Android and the hardware requirements for it to work. At this stage things evolving very fast so you'll need to check back regularly for driver updates and more supported devices and hardware.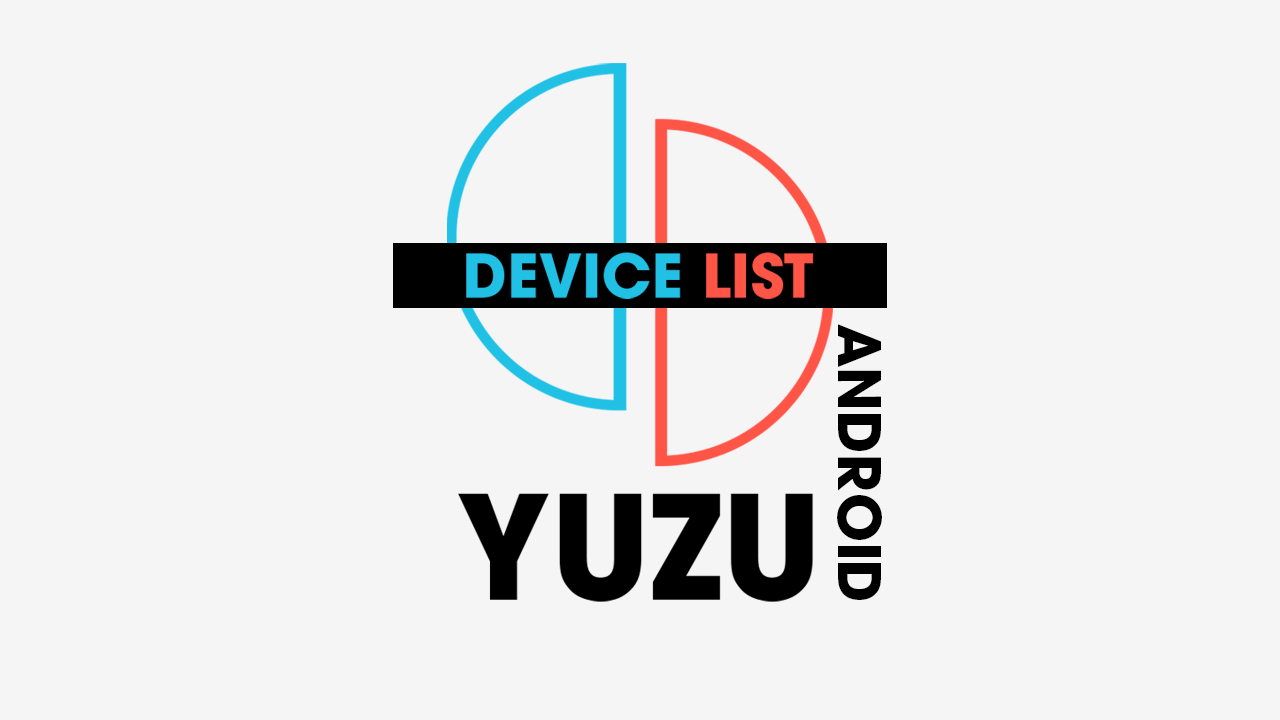 Related: How to use a controller with YuZu Android - Yuzu Android controller support.
Yuzu is currently the best Switch emulator on the market. It's free, easy to set up and use, and optimised really well for PC. Now, it's also available on Android devices as Yuzu Android, which can be downloaded from the Google Play Store. However, before you jump right in, there are a few important things you need to be aware of!
Some features available in the desktop version of Yuzu, such as multiplayer over LAN/LDN, Input Profiles, and TAS, are not currently available in the Android release. The initial focus of development is on compatibility and performance, considering the unique challenges of emulating cutting-edge games on typical Android hardware. Therefore, it's important to be patient as these features may be added in the future!
Download Yuzu from Google Play
Download Yuzu APK
The Development Process of Yuzu Android - Yuzu Updates.
Before diving into the current state of Yuzu on Android, it's important to clarify a few things. The Yuzu Android build is still in rapid development, and early builds should be considered beta versions. The team is dedicated to achieving feature parity, compatibility, and performance improvements for both desktop and Android platforms. Yuzu on Android is compatible with devices powered by Qualcomm Snapdragon SoCs with Ad
YUZU ANDROID RECOMMENDED REQUIREMENTS (Time of writing)
Snapdragon 865 processor or better
Adreno 600 or higher (preferably Adreno 700)
Mali support has also recently been added. (Selected hardware)
6 GB of RAM (preferably 8 GB or more)
Android 11
Yuzu Android Hardware Requirements for the Best Performance?
YuZu on Android currently requires devices powered by Qualcomm Snapdragon SoCs with Adreno GPUs. Devices with Exynos, Mediatek, Mali, and other GPU drivers may not work as well. Additionally, YuZu on Android has high RAM requirements, with devices featuring at least 8GB of RAM recommended for the best experience.
Where can I find Yuzu Android drivers - Yuzu Android driver downloads?
Drivers for Yuzu Android are currently available through/via the Yuzu Discord channel. Just be aware that driver support is rather limited at the moment. If you do download Yuzu Android and get the following error message check out the guide linked below.
An error occurred initializing the video core. This is usually caused by an incompatible GPU
driver. Installing a custom GPU driver may resolve this problem.

Download Yuzu Android Drivers from the Discord Server
Fixing YuZu Android error: An error occurred initializing the video core.
Yuzu Android Controller Support & Controller input support?
Xbox, PlayStation, and Switch Pro controllers are automatically mapped when paired over Bluetooth. Generic DirectInput controllers are also supported, although some mapping issues may be present. It's important to note that Joy-Cons are not currently supported on Android. For more info check out the guide linked below.

How to use a controller with YuZu Android - Yuzu Android controller support.
Yuzu Android On-Screen Input Overlay?
YuZu on Android provides an on-screen input overlay, allowing you to play games without a physical controller. The overlay can be hidden during gameplay by swiping from the left side of the screen and toggling Input Overlay > Show Overlay. You can also adjust the button and stick placements to your liking.