There are numerous security suite products currently available on the market, which offer the same features you would get out of an antivirus software. However, the more features it provides, the higher the pricing. But you can create your very own security suite by collecting free programs responsible for particular tasks.
Of course, it is much more convenient to use all-in-one product, but in fact, there is no need to spend money for something you can have for free. You can gather free programs that cover the bases much as a suite would without spending a dime. Alright, let's move into topic. Here are the alternatives you can use to build your own security suite for free.
Antivirus software
The core of each security suite is a decent anti-virus software. We have a lot of free choices at our disposal that does its job as well as paid products. Here are some proposals:
Microsoft Security Essentials - program offered by Microsoft for free. It integrates well with the system and protects our computer without consuming large amount of system resources. It is a good choice for Windows 7 users, since Windows 8 is integrated with it as "Windows Defender" by default.
avast! 2013 Free - free avast! antivirus software. It effectively blocks all viruses and malware. It is one of the best and most popular free antivirus programs available.
AVG 2013 Free - AVG offers a free version of its paid antivirus program. From time to time, it displays notifications to upgrade to the paid version, but these are no intrusive messages. It is a robust and free program that will does its job great.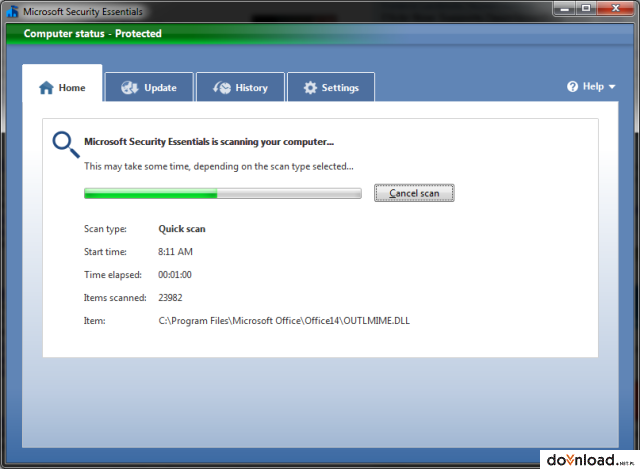 Firewall
Another essential element we should have in our security package. A firewall protects your computer from attacks, by blocking unauthorized outgoing and incoming connections and prevents connecting to the Internet through potentially malicious applications that could steal data from our system.
Comodo Personal Firewall- Comodo company offers their popular Comodo Firewall for free. It automatically blocks outgoing connections if a program isn't recognized as safe. We are to decide which programs are blocked and which not.
ZoneAlarm Free Firewall - one of the most popular firewalls. ZoneAlarm company develops security software for years, and the free firewall version deserves to give it at least a try.
TinyWall – free extension to the Windows Firewall. TinyWall automatically blocks all incoming connections and offers an incredibly convenient way to control applications which can connect with our computer, for example by using keyboard shortcuts. Simply select the appropriate keyboard combination and show the window of the program to be unlocked. TinyWall will automatically let the application go through the firewall. A quick and effective way to protect your security on the web.
Internet security
Even though the latest browsers come with built-in phishing and malware protection and automatically block websites commonly recognized as harmful, but it does mean that they cannot be compromised. Then we can use a variety of tools that will scan the links on the site in search of viruses.
AVG LinkScanner – another proposition from AVG. LinkScanner cooperates with Google search and telling you whether the page you want to open is safe or involves some risk.
Web of Trust (WOT) – it is a browseradd-on, which, like in the case of AVG displays icons next to links on search pages, warning you whether a page is safe before you click on it. An icon represents the site's reputation, which a website has among the users. Any person running this add-on can leave ratings and write the comments that other users will see.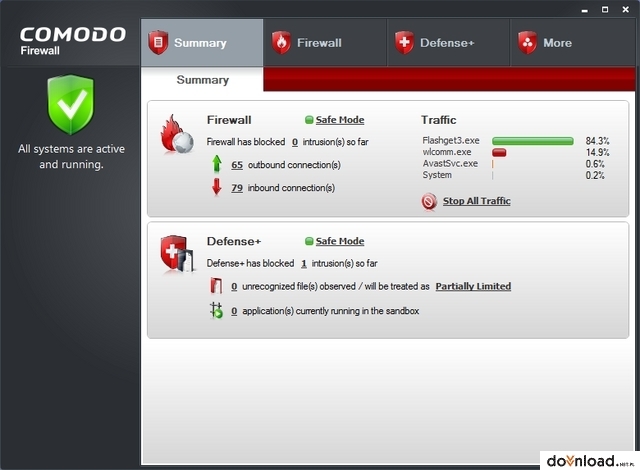 PC Cleaning Tools
Many security suites comes with built-in PC cleaning and optimization tools. Unfortunately, they won't really speed up your computer. Therefore, it is recommended to be equipped with a tool such as CCleaner.
CCleaner is one of the most popular and the best free application for deleting useless files, removing private data like cookies and browser histories. It also features a registry cleaner, together with other useful tools for system managing, including a startup programs manager.
In addition to the aforementioned solutions, we should also pay attention to Prey. We have written about it many times. It helps you to find your mobile phone or laptop if it ever gets lost or stolen. Once installed and configured, Prey allows you to locate and get back the stolen computer. Users can remotely take control of their laptop, display an image from the webcam to identify the thief or take advantage of the tracking device function by using the geolocation feature.