If you have recently updated Windows 10 to a newer version and are trying to set up a new email account or check an existing one but are receiving error 0x8000000b. This guide will show you how to fix the issue and get the Windows 10 Mail App working normally again. Most specifically Gmail.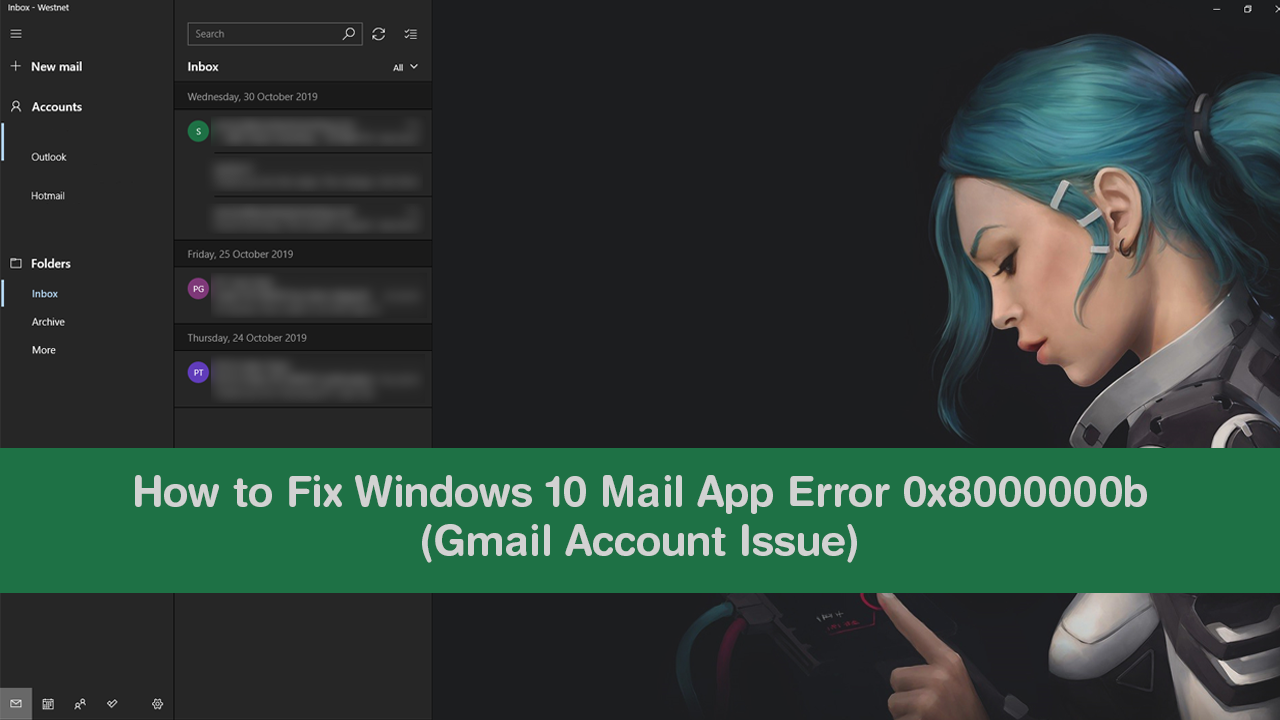 How to Filter and Hide Unwanted Content on Facebook.
The Windows 10 Mail App for most people is the only useful preinstalled default app on the operating system. Allowing you to quickly and easily set up a variety of different email accounts and manage them all from a safe, user-friendly location. Traditionally the Mail App also (usually) escapes update bugs, however, this time around may not have gone unscathed, with error 0x8000000b becoming quite a lot more common.
Thankfully there are troubleshooting steps you can take to get rid of Mail App error 0x8000000b on Windows 10. All of which a relatively simple, so follow along as we introduce you to them below. Before you start though, make sure you have Restarted your computer for good measure.
Related: How to Disable Tab Previews (Tab Hover Cards) in Google Chrome.
How Do You Fix Windows 10 Mail App Error 0x8000000b. (Gmail Account Issue)
As mentioned above the Mail App on Windows 10 is usually pretty good but has recently started showing error messages like the following. Especially when trying to add or access a Gmail account. 
"Something went wrong, we're sorry, but we weren't able to do that. Error code 0x8000000b"
If you don't see a text-based message, you'll more than likely see one of the following codes: 0x8007042b, 0x80040154, 0x8000ffff, 0x8007000d, 0x80c8043e, 0x80070435, 0x8007006d, 0x80070425. Regardless of the code, the fix is always the same so let's begin. 
Open the Mail App, then click Accounts in the left-hand pane. Next, from the menu that appears on the right, click Add Account. In the next window that appears (showing email accounts) scroll down and select Advanced Setup, then Internet Email.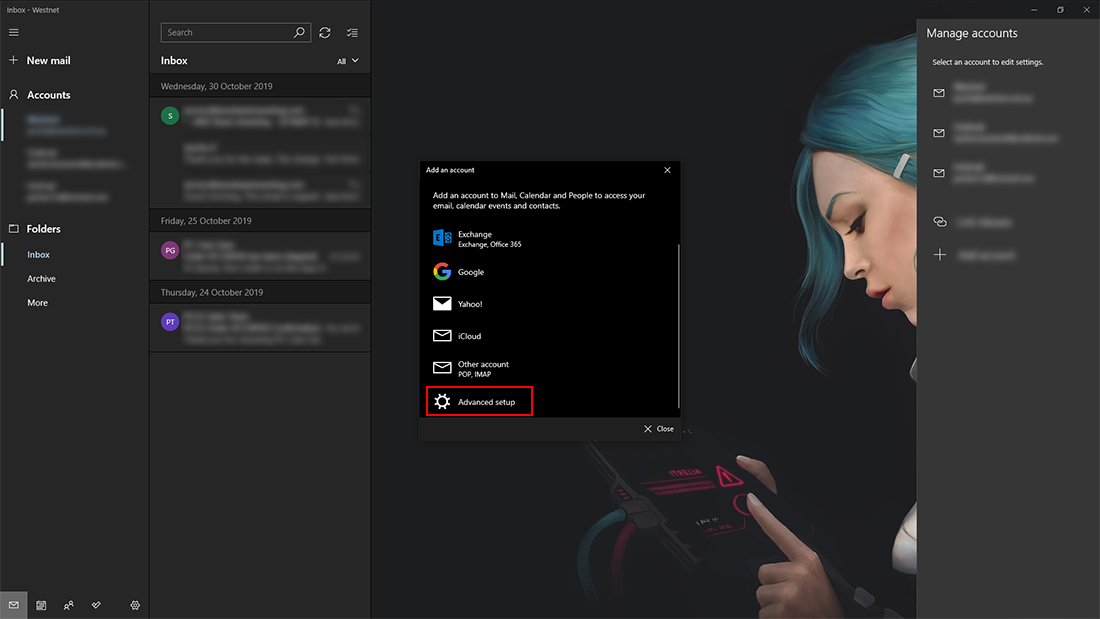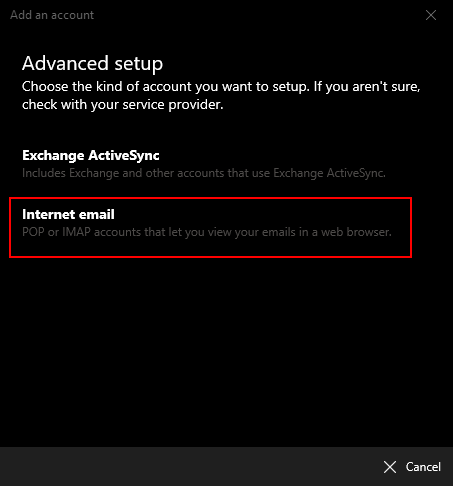 On the next screen fill in your Gmail account details then use the following configurations:
Incoming email server: imap.gmail.com:993
Account type field: IMAP4
Outgoing email server: smtp.gmail.com:465
Next, make sure all 4 checkboxes are checked:
Outgoing server requires authentication
Use same user name and password for sending email
Require SSL for incoming email.
When you have entered all of the above correctly, click Sign in, wait a few moments, and your Gmail account will be set up correctly again. If you are having this issue with a Gmail account you've already added, delete it and re-add it using this method. Alternatively, just use the web version of Gmail until the problem has been resolved officially.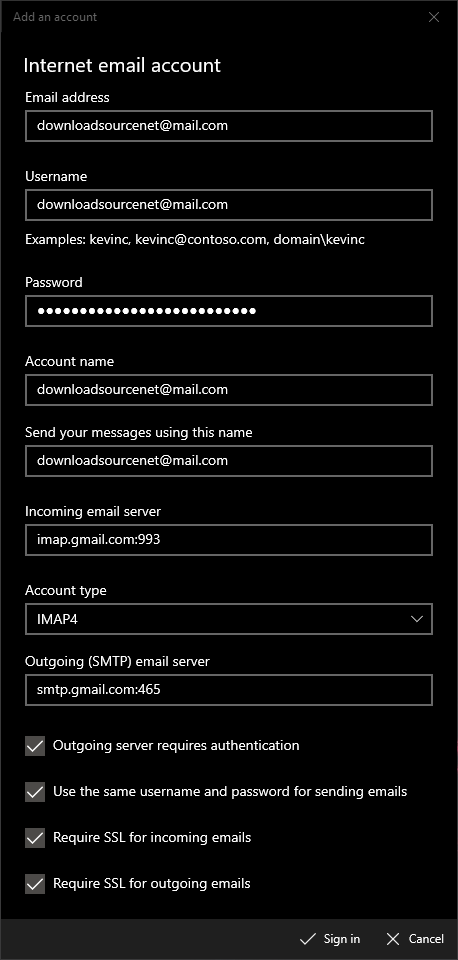 On a Side Note…
If you are also having issues with the Windows 10 Photos App opening whenever you connect your phone to your computer. Make sure you check out the following article which will show you how to customise how it opens on your Windows 10 system.
How to Stop the Photos App on Windows 10 Opening When Connecting Your Phone.