If you have recently updated to Google Chrome version 78 but can't stand the newly added hover cards. This article will show you how to disable them in a few simple steps. If you aren't quite sure what hover cards are, you may have heard them called tab previews before.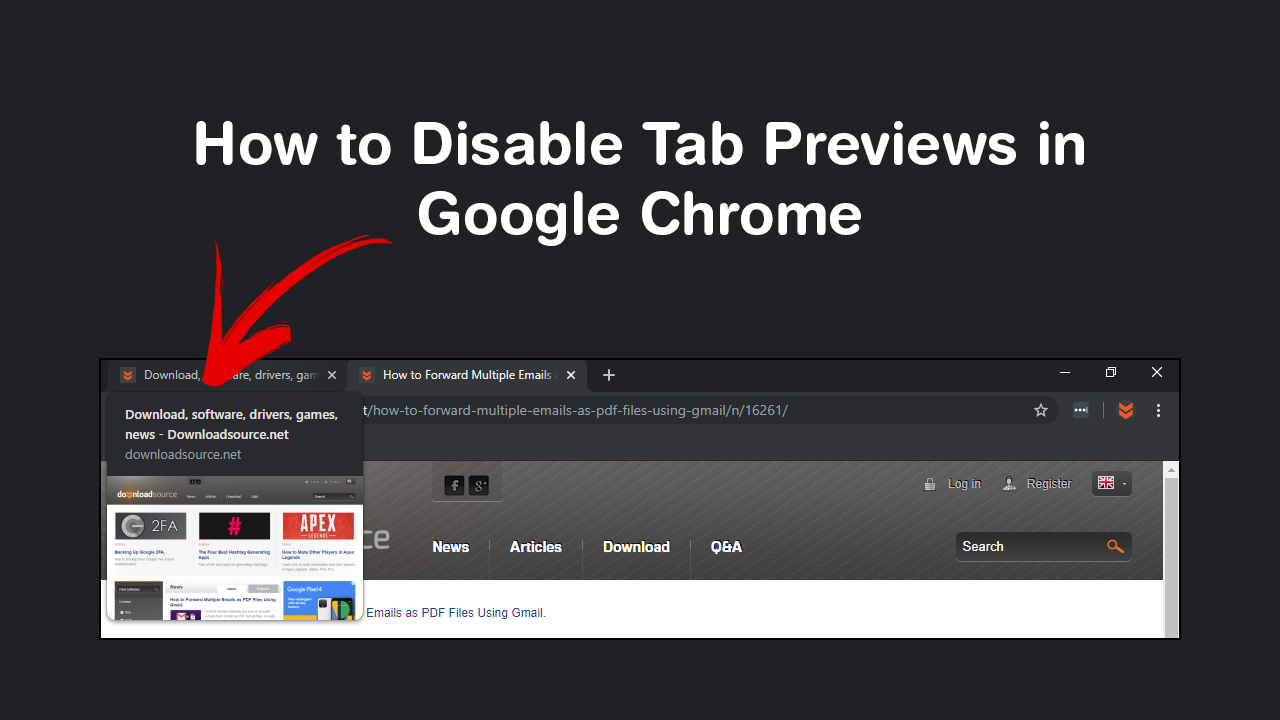 How to Mute Audio From a Tab When Switching to a New Tab on Google Chrome. (Automatically Mute Background Tabs When Changing Tabs in Chrome)
Although there are tons of different and new Internet browsers on the market at the moment, Google Chrome still holds the top spot as the most used and widely adopted. Even with its massive market share, it isn't a completely flawless browser, with some widely known issues, most notably ram consumption…. 
Google also has a long history of annoying Chrome users with major and minor changes to the way the browser works and displays content. Thankfully, the latest update to Chrome version 78 hasn't been as hard-hitting, with only a few simple tweaks and changes to Chromes core features. The most noticeable change this time around being the addition of Tab Previews also known as Tab Hover Cards. If however, you can't stand the new hover cards in Chrome, this article will show you how to quickly and easily disable them. 
Related: How to Fix Corsair VOID PRO WIRELESS Not Working After Updating ICUE to 3.19.120. (Corsair Wireless Headset Not Working After Update)
How Do You Disable Chrome Tab Hover Cards (Tab Previews)?
To begin, the first thing you'll need to do is open Google Chrome and type the following into the address bar and press Enter. 
chrome://flags/#tab-hover-cards

Once you've done this you'll be taken to the Tab Hover Cards (Tap Previews) section of Google Chrome's advanced settings page. Here you will see a heading called Tab Hover Cards highlighted in yellow with a drop-down menu beside it. Simply click the drop-down menu and change the option to Disabled. Finally, click the Relaunch option or Restart Chrome and Tab Previews will be disabled. 

Alternatively, if you want to keep Tab Previews but enable the Image Preview (off by default) copy and paste the following address into the address bar and press Enter.
chrome://flags/#tab-hover-card-images

Here change the drop-down option next to Tab Hover Card Images to Enabled. Again, Relaunch/Restart Chrome and you'll start to see Image Previews when Tab Previews is enabled in Chrome. At this stage, there aren't any guarantees how long both of these options will be customisable options but Google does have a track record of locking things in regardless of user feelings. Anyway, I hope this guide has helped you restore some normality to your browser experience. 

On a Side Note…
If you are also looking for a way to increase your privacy in Google Chrome, make sure you take the time to prevent Google Chrome sending personal information in crash reports. Information such as payment information, and passwords, extensions you may be using, web pages you were viewing when the browser crashed, your operating system, manufacturer, model, etc, and of course locality information including your country, state, etc.
How to Prevent Crash Reports in Chrome Sending Personal Information.
.
.