If you happen to connect your phone to your Windows 10 computer quite a lot, you're more than likely tired of the Photos App opening automatically when doing so. Thankfully this is a feature/option that can be changed/disabled, so follow along as this article guides you through the configuration process.
How to Customise Link Previews For Any Website. Customise Social Media Link Previews.
Although the Photos App on Windows 10 was pretty useless when the operating system first released, it has become one of the best-preinstalled apps on the operating system. It's stable, fast, has tons of different features, and doesn't require any advanced knowledge to use efficiently. The only thing you can really fault it for is being a little quick to assume every time you connect your phone, you want to import photos and video. 
Thankfully, this feature isn't locked into place and can be disabled using a couple of different methods (depending on your version of Windows 10). If you have a standard Home Version of Windows 10, you'll be able to make the change from Windows 10 Settings. If you have Windows 10 Pro, you'll be able to make the change from Windows 10 Settings or from Group Policy. 
Related: How to Set YouTube History to Automatically Delete After a Certain Amount of Time.
How Do You Stop the Windows 10 Photos App From Automatically Opening Whenever You Connect Your Phone to Your Computer. 
For most people, the quickest and easiest way to stop the Photos App on Windows 10 from automatically opening whenever a phone is connected is to make the change within Windows Settings. To do this, open Settings by pressing Windows Key + I, then click Devices and go to AutoPlay. Here you should see your phone listed along with a few other devices. Now simply use the drop-down menu next to your phone and select Take No Action or Ask Me Every time from the list.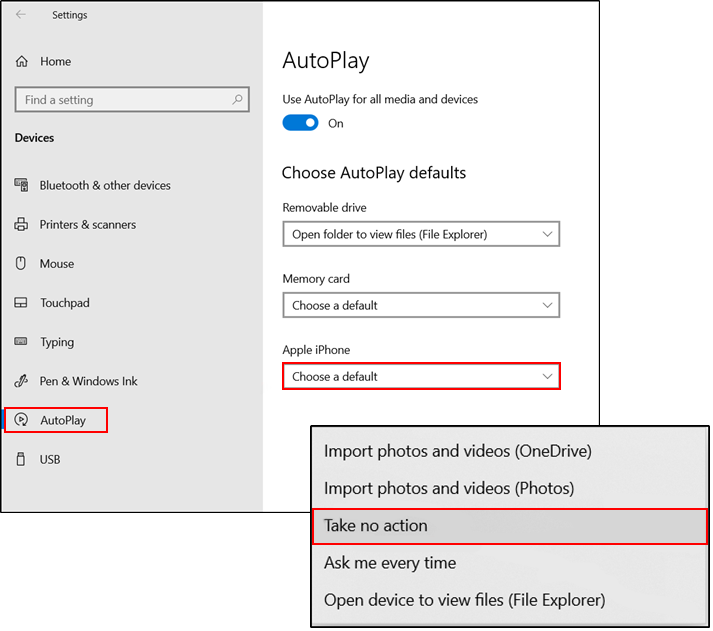 Disable Photos App AutoPlay From Group Policy Editor. (Windows 10 Pro)
If you have Windows 10 Pro and don't mind using the Group Policy Editor you can do the following. Press Win + R to open the Run tool, then type gpedit.msc into the text box and press Enter. Next, go to Computer Configuration > Administrative Templates > Windows Components. Here find and select AutoPlay Policies, then in the right-hand side details pane, then select Turn off AutoPlay and Disable AutoPlay on all drives. Once you've completed this step, connecting your phone to Windows 10 won't cause the Photos App to open automatically anymore.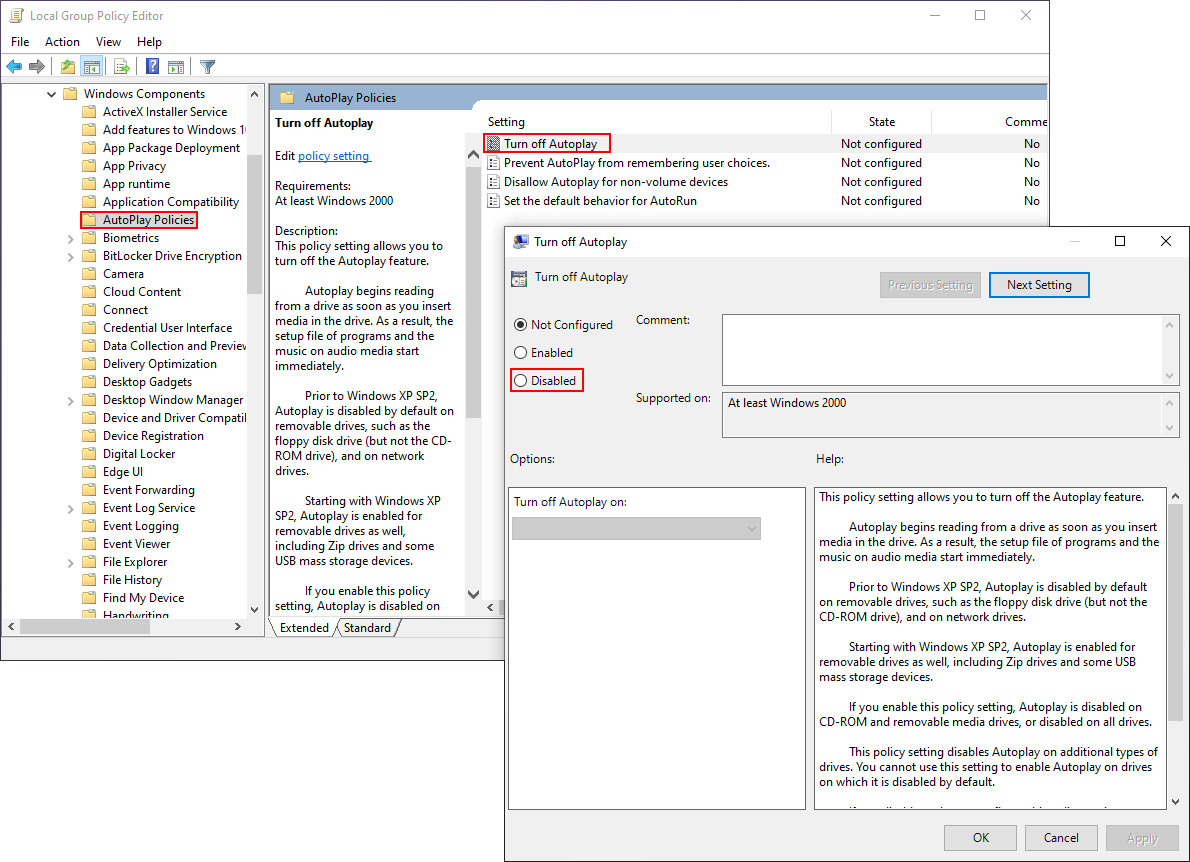 On A Side Note…
Slightly off-topic but more than likely relevant to you, make sure you check out the following article detailing how to disable Hover Tab Previews in Google Chrome after updating to Chrome version 78. If you aren't sure exactly what Hover Tab Previews are, they show a small image preview of any website you have open in a tab whenever you hover the mouse pointer over the tab. A new feature of Google Chrome that isn't going down to well in the community but is still currently a toggleable option within Chromes Advanced settings menu. 
How to Disable Tab Previews (Tab Hover Cards) in Google Chrome.