If you have recently upgraded to the Windows 10 creators update you will notice a few new features have been added for the gamers out there. Game DVR and the Game Bar. Both are pretty good features in their own right, however, if your system isn't top notch or you'd rather be running your games at their full potential you might want to turn them both off. This is why.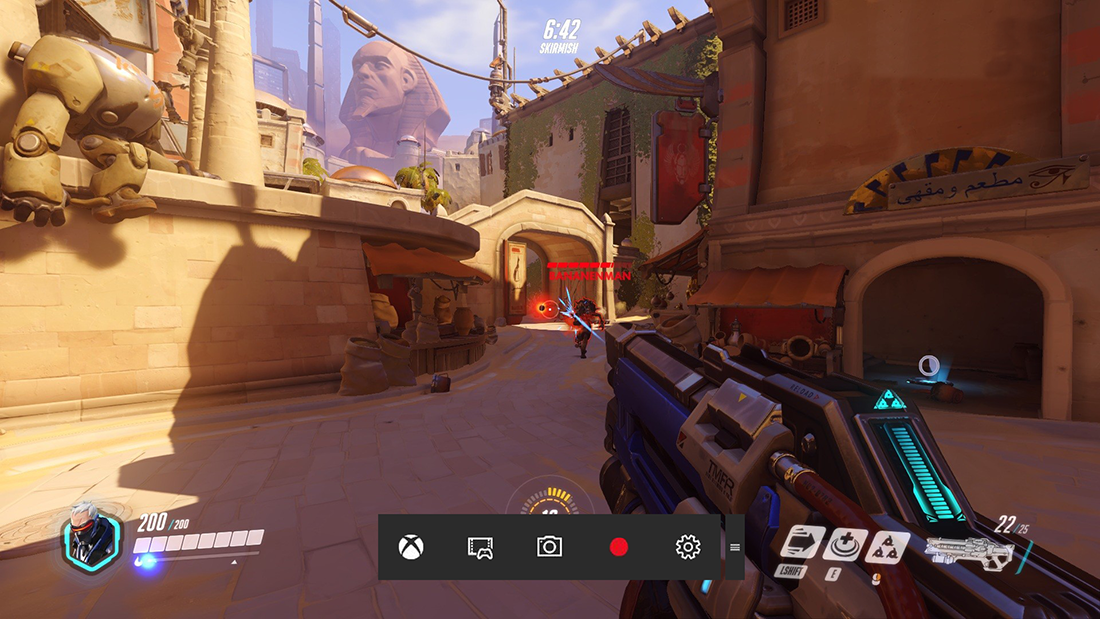 How to Download the Original StarCraft for Free, From Blizzard Officially. (Patched for Windows 7,8 & 10)
Windows 10 Game DVR is a new feature that allows you to record your gameplay in the background. It was originally featured in the Xbox app and has now been copied across and put into the Creator's update. Footage recorded by DVR in the background can be saved at any time, so if something really cool happens during gameplay you can quickly set it to save. If the game has been pretty dull and you don't wish to save any of the recorded data, Game DVR will automatically delete the content when you're done.
The Game Bar is a far more basic addition. It is simply the interface in which you control the DVR feature, although the Game Bar doesn't really drain any noticeable resources, it does have the tendency to be somewhat annoying when it pops up randomly. If you decide to disable Game DVR and leave Game Bar enabled you will have the added benefit of being able to manually start and stop the recording process, so you won't constantly have it draining bulk system power.
As recording video is quite a resource intensive process you will understand how much it will affect your gameplay and FPS, so unless you really want to save something or are recording clips for Youtube you might want to consider turning these features off.  
Note: You'll be happy to know that once you have disabled Windows Game DVR and the Game Bar all of the normal screenshot shortcuts you have set will still work. As well as any other recording software from either NVIDIA or AMD.
How to Disable Windows Game DVR.
To find the newly adding gaming features added in the Windows 10 Creators update you will have to open the Windows 10 Settings app, rather than the control panel. Once you have the Settings app open, go to Gaming, then Game DVR. Here you will need to make sure you set the toggle next to Record in the background while I'm playing a game to Off. This will stop Windows automatically recording your gameplay.
Note: By default, Game DVR is enabled so if you have just upgraded you will need to manually turn it off.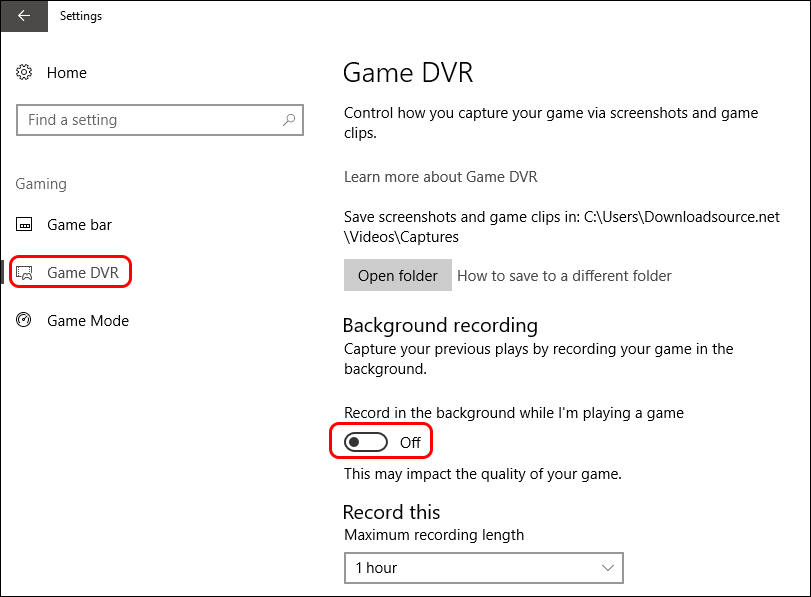 How to Disable the Windows 10 Game Bar.
To disable the Game Bar, again, navigate to the Settings app, Gaming, then Game Bar. Here you will need to set Record game clips, screenshots, and broadcast using Game bar to Off. Turning Game Bar off will now disable any manual options for recording gameplay or screenshots using windows Game DVR, it will also prevent the bar showing when you are playing a game.
Note: By default, Game Bar is enabled so if you have just upgraded you will need to manually turn it off.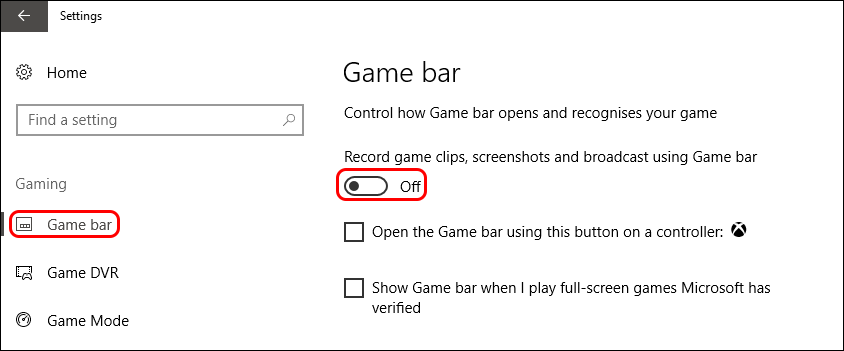 You will also notice Game Mode at the bottom of the main gaming menu. This option is also automatically enabled. If you are using a low to mid level PC you should be pleasantly surprised by the performance increase. If however, you are using a top end gaming PC you aren't going to notice any benefit to having this enable.