Snapchat has recently added a new feature called 'Memories' which might seem like a dramatic shift from Snapchat's original model of timed, self-destroying pictures, famously called Snaps. For those not familiar with the concept of Snaps and Snapchat in general, Snaps are images that are only viewable for a short period of time, which is set by the user and sent to anyone on their friends list. Time limits for displaying snaps can be set from 1 second to 10 seconds.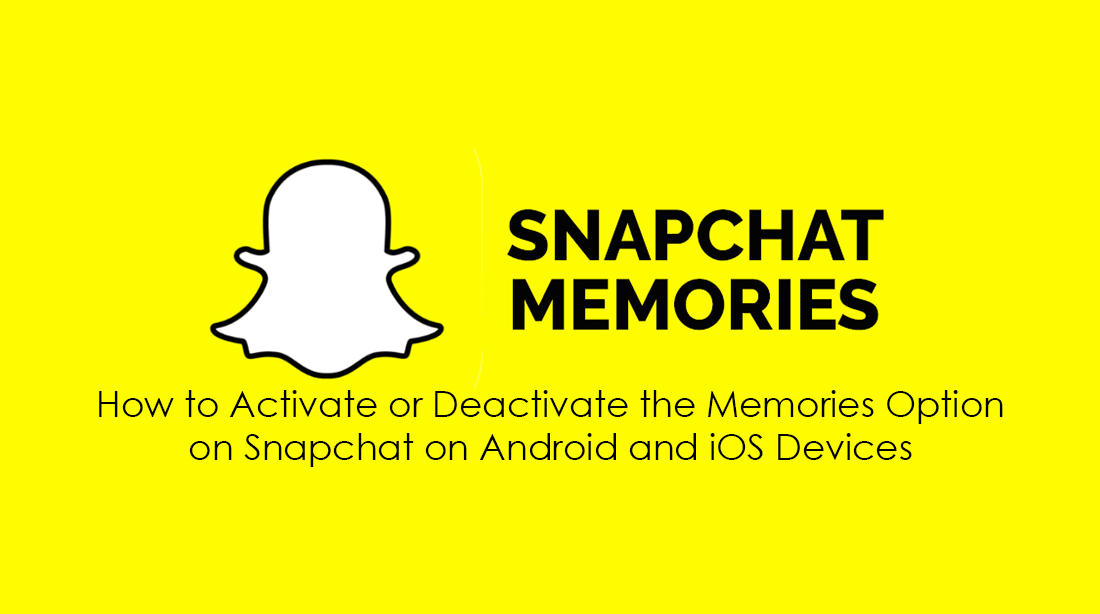 How to Have Secure, Encrypted Conversations on Facebook Messenger. 
Before moving on to the process of turning the function on or off, it's best to understand exactly what 'Memories' is. Memories is a new way to save your Snaps and stories, similar to how your phone's gallery, picture folder or camera roll works. It is suspected to be a new and upcoming competitor for Facebook's albums, a collection of all your favorite memories you've taken in Snapchat. Before Memories was added, it was still possible to download your snaps and stories saving them onto your phone, however, it was a far more timely process.
Memories a Step in the Direction to Make Saving Snaps Faster and Easier?
Memories is a step in the direction of making life easier. Accessing memories is simply done by swiping up on the camera home screen in Snapchat. Memories are linked to each individuals Snapchat account and are backed up to cloud, making them accessible at any time, as long as you have access to the internet and are logged in to your account. This new feature has been received with mixed emotions, with the divide For and Against suspected to be close to a 50/50 split.
If you are an avid fan of the new Memories concept or feel completely betrayed because you just don't like the idea of saving snaps to the cloud and are looking for an option other than uninstalling. Fear not! Memories has an On and Off switch. It can be Activated and Deactivated whenever you choose. 
How to Turn Snapchat Memories ON or OFF.
The first thing you have to do is open Snapchat on your Android or iOS device. Next, click the Snapchat icon located at the top center of the screen. Here, in the top right-hand corner tap the Setting icon. This screen displays, your account information, general preferences and all the basic app settings. If you scroll down to the very bottom of My Account, you will see the Memories tab. Tap it to open Memories settings. Inside the memories tab, access Save to... Inside this menu, there are three options available.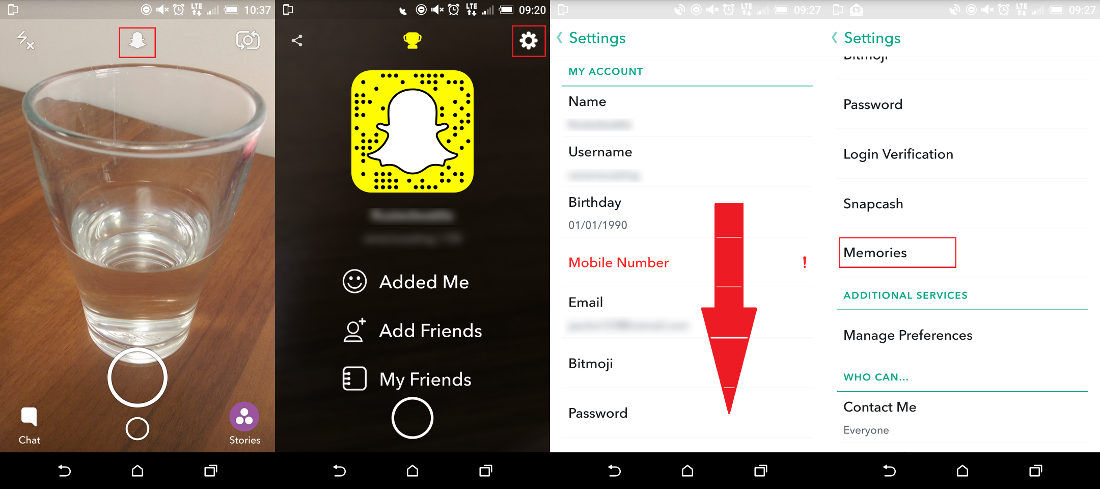 Memories: If you choose this option, Snapchat will save all snaps, videos, and stories to the memories section. And make a cloud backup. Therefore memories will be set as Active. If you wish to have memories set as Deactive, selecting Camera Roll is required.  
Memories & Camera Roll: This option will automatically save snaps, videos, and stories to both folders, memories and your camera roll. Selecting this option is going to use twice as much space as both of the other selectable options. Pictures and video will also be sent to the cloud.
Camera Roll Only: Taking snaps and videos having this option selected will save all your snaps, stories, and videos to your device's camera roll only. Memories Deactive Mode.
Note: Saving to memories is set as the default new location for snaps and Videos, as seen at the far right of the below picture.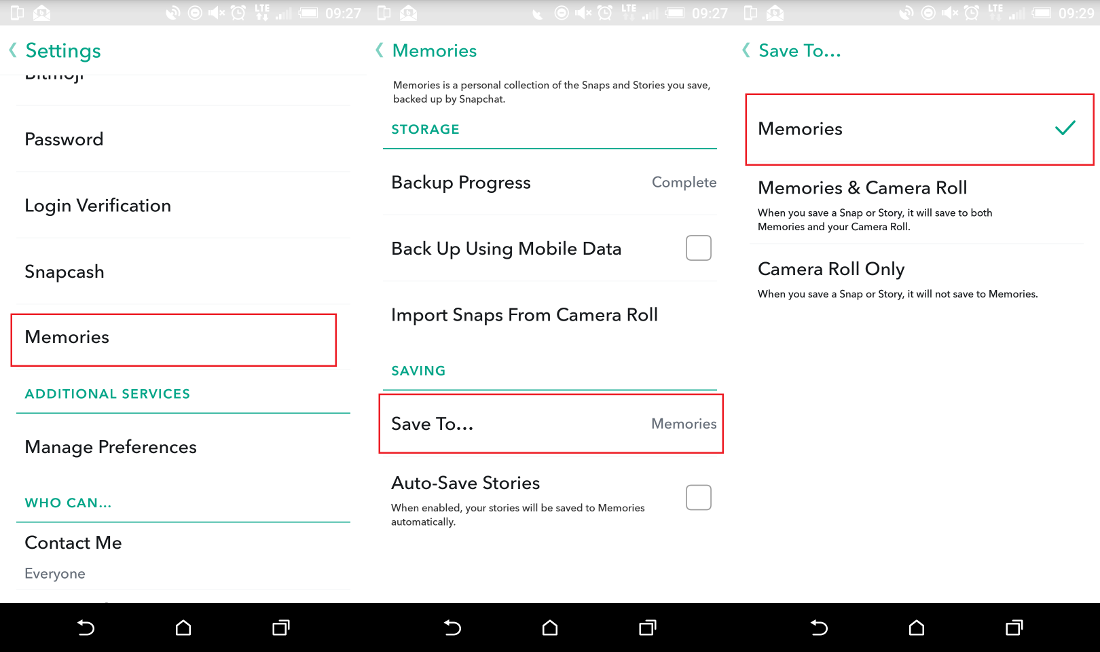 It is important to remember that the core principle of Snapchat hasn't changed with this new feature being implemented. All your snaps will still have a timer and you can still use Snapchat without memories and the cloud. Just remember after downloading or updating Snapchat memories will be set to active by default.