If you have recently updated to iOS 17 and are exploring all of the new features and changes we highly suggest checking out the brand new Screen Distance Eye Protection Feature. This feature allows you to monitor and prevent yourself from hold your phone screen too close to your eyes and face.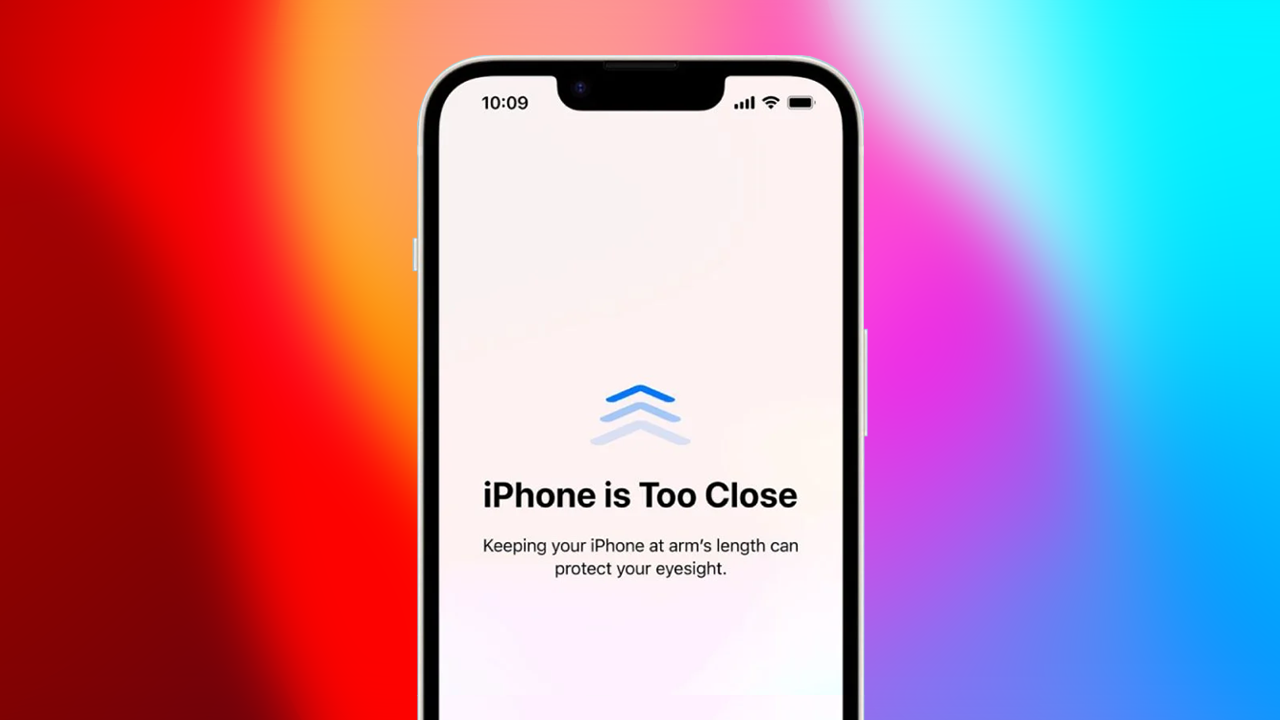 Related: How to Share Contacts, Photos, & Videos using NameDrop on IOS 17.
Everyone knows that too much screen time will eventually harm your eyes and cause problems with sleep. However, up until recently, no devices were actively offering ways to prevent people from holding their phones too close to their faces. It is recommended that the distance between your eyes and your phone screen be at least 40-45 cm. Distances of less than 40 cm is not advisable, and continuous use at a distance of less than 30 cm for an extended period can become harmful to your eyes.
While it is essentially impossible to never hold your phone at the perfect distance from your eyes and face, Apple has introduced a brand new feature that will monitor and alert you when you are holding your phone too close to your face for prolonged periods of time. The feature is called Screen Distance Eye Protection and once enabled will help you to be more aware of the distance you hold your phone from your face.
What does the "screen distance" feature in iPhone with iOS 17 or higher consist of?
The "Screen Distance" feature in iOS 17 or higher allows your iPhone to display a warning on the screen when you are using the device too close to your eyes. As soon as you move your iPhone away from your eyes, you will see a checkmark on the screen, and then you can press the "continue" option to proceed with the normal use of your iPhone.
Specifically, Apple describes the "Screen Distance" function as
"To help reduce eye fatigue and the risk of developing myopia in children, the 'screen distance' function will alert you when you have spent too much time with an iPhone or iPad with Face ID excessively close to your eyes."
That said, below, we will show you in detail how to activate and use the "screen distance" protection function on an iPhone with iOS 17 or higher.
How to Activate Screen Distance Protection on iPhone with iOS 17 or Higher.
Make sure your iPhone is updated to at least iOS 17.
Once here, access the Settings app.
Next, select: Screen Time.
Here, tap on: Screen Distance.
On this screen, you will need to turn on the switch next to: Screen Distance.
Enter your iPhone's security code to confirm activation.
Done, now the eye protection "screen distance" will be activated on your iPhone.
Note: The first time you access this setting, you will see an assistant that guides you and describes the function.
How to Use Screen Distance Protection on iPhone with iOS 17 or Higher.
Once you have activated Screen Distance on your iPhone, when Face ID detects that you have been using the screen too close to your eyes for a while, you will see a warning on your iPhone screen:
"The iPhone is too close. Keeping the iPhone at the right distance can protect your vision."
You cannot turn off the warning until you move the screen of your iPhone more than 30 cm away.
When your iPhone's Face ID detects that the screen is far enough away, it will offer the user the option to close it by tapping on: Continue.
How to Deactivate Screen Distance on iPhone with iOS 17 or Higher.
You just have to follow the same steps as activation: Settings > General > Screen Distance.
And here you have to turn off the switch next to this setting.