If you have a Windows 10 PC and would like to remove the Security tab from the properties menu to restrict the way other users can access and interact with files/folders. Follow along as we show you how to quickly and easily do so using the Windows 10 Registry editor. Although this tool doesn't look like the most userfriendly, it's not as bad as it seems.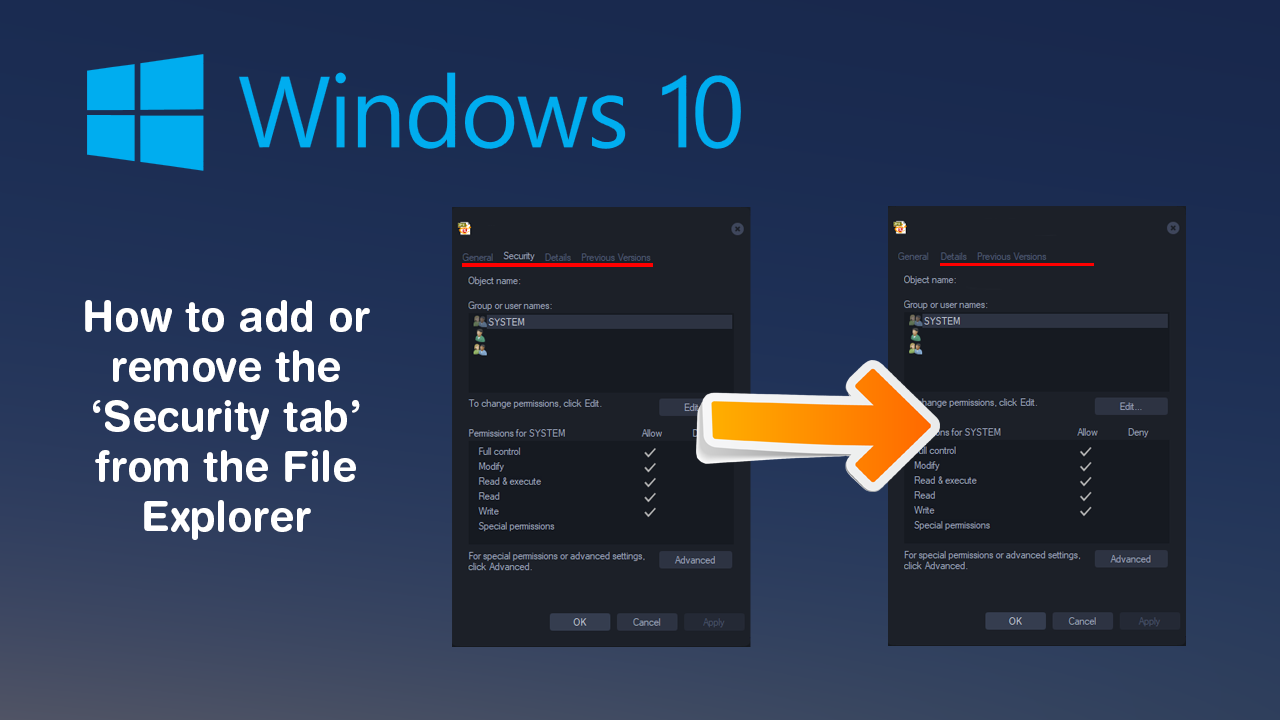 How to move Microsoft Authenticator to a new phone. Transfer Microsoft 2FA to a new device.
Windows 10 has a lot of different ways you can customise the way users access and interact with content. Some options are quite complex while others are simple and can be done with relative ease. The Security tab found within file/folder properties allows you to set different permissions for different groups and users. Although Windows generally sets these automatically, you can manually override or customise them. 
By removing the Security tab from all files and folders on Windows 10 you can drastically reduce the amount of freedom and access users have on your system. Unfortunately, this process isn't the easiest process on Windows 10, so make sure you follow the steps shown below closely. 
As this process requires some changes within the Windows Registry Editor, it's important to make sure you have a System Restore Point to revert back to if something goes wrong. If you haven't created a restore point before, open the Start menu, type Restore, then select Create a Restore Point when it appears on the list.
In the new window that appears on the screen, click Create in the bottom right corner of the screen, then follow the on-screen instructions.
Related: How to find saved VPN password on Windows 10. (Recover VPN passwords on Windows 10)
How do you remove the Security Tab from Properties on Windows 10?
Now that you have a safe restoration point, you can continue with the process. To begin, open the Run tool by pressing Windows Key + R, then type regedit into the text box and press Enter. Now navigate to the following location using the left-hand panel:
Computer\HKEY_CURRENT_USER\Software\Microsoft\Windows\CurrentVersion\Policies\Explorer
Once you are in the correct location and have the Explorer key (folder) selected, right-click the central pane and select DWORD (32-bit) Value, rename this entry NoSecurityTab. Finally double-click this new entry and change the Value data to 1 then click Ok.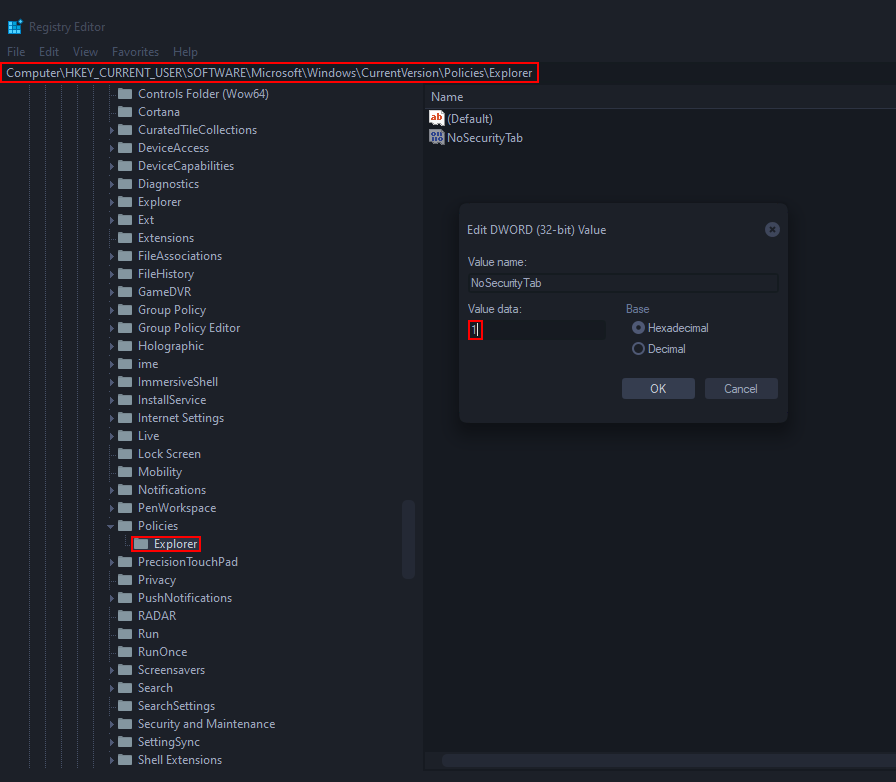 Now simply Restart your computer and you will no longer have access to the Security tab. If you wish to restore it, simply return to the same location and change the Value Data from 1 to 0. Alternatively, if it hasn't been too long, you can simply restore your system restore point. 
On a side note…
Seeing as there is probably a good chance that you use Netflix and may stumble across the following error code at some stage, make sure you check out our guide on fixing Netflix Error Code NW-2-5. A new and super connection error that seems to happen on a range of different Netflix enabled devices including smart TVs, Android devices, computer etc.
How to fix Netflix error code NW-2-5. Netflix error NW-2-5 fix.