If you are using Microsoft Authenticator as your preferred two-factor authenticator (2FA) and would like to know how to switch it to a different device, this article will show you how to do so. Don't get stuck without your authenticator. If you ever lose your phone or access to your data you won't be able to sign in to your accounts.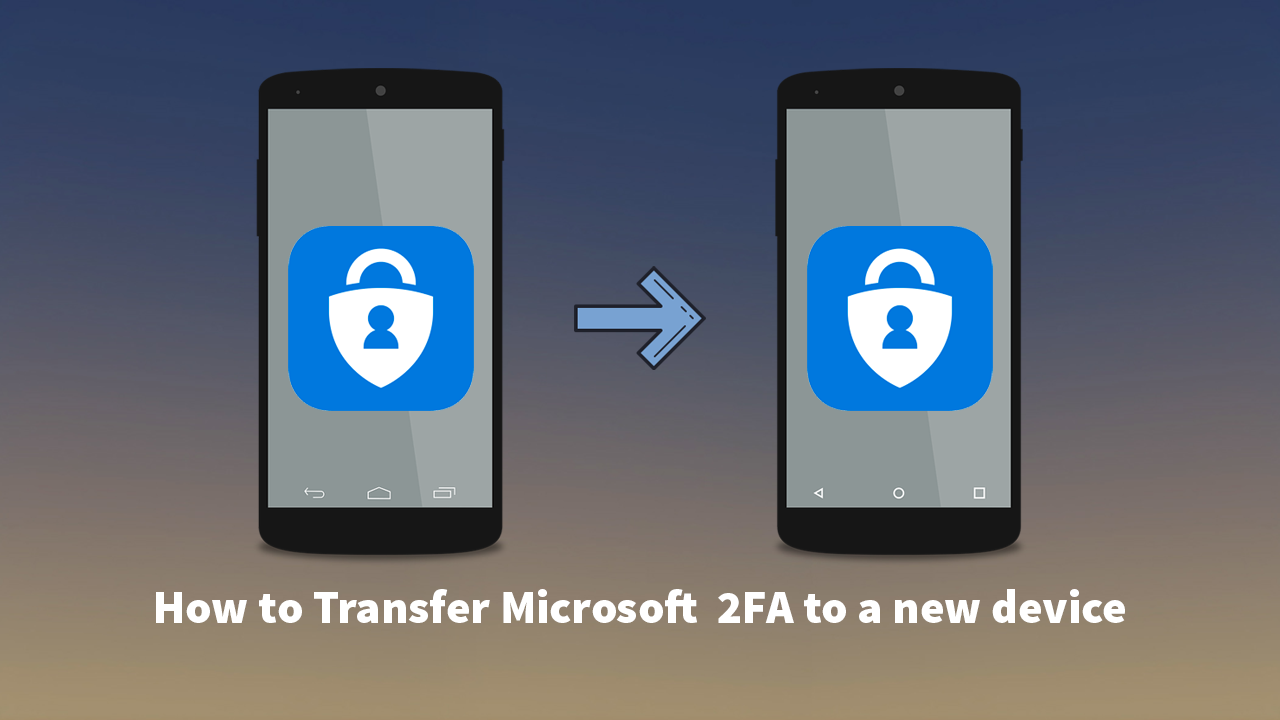 How to get the Witcher 3 4k visual overhaul mod. Witcher 3 Reworked 4k visual texture mod.
Two-factor authentication (2FA) is a must-have security feature for every single account you have (if it is an option). If you are purposely going without 2FA enabled on your accounts, you are asking for a lot of future heartaches. Especially if you are trading cryptocurrency or using services like Steam, Epic Games, Uplay, etc. 2FA is the quickest and easiest way to protect your account for malicious intrusion so don't underestimate its ability to protect you!
The only downside to 2FA is if you lose your 2FA device, this can cause all sorts of drama which is why you should always have a backup ready to go saved in another location. An encrypted USB drive stored totally offline is a good example. That said once you've got your backup info you'll still need to move/set up your info on a new device, so follow along as we show you how to do so. 
Related: How to Play Chrome's T-Rex game with weapons. Dino Swords. Little Arms, Big Guns!
How do you transfer Microsoft Authenticator to a new/different device?
In order to move your Microsoft Authenticator to a new device/phone, you'll need to first download the Authenticator app on your new device. If you set up your original account using a Microsoft email address sign into your account and follow the steps given by the app. This will get your account set up quickly and easily.  
NOTE: You must have had Cloud backup enabled to move from a stolen or lost phone to a new one. If you didn't the steps shown below won't help. Microsoft Authenticator might ask you to reverify some accounts after moving to a new mobile. When verifying accounts, you will see different codes on both devices. Only use codes from the new device. Don't forget to remove all accounts from the Microsoft Authenticator app after moving to the new phone
Open Microsoft Authenticator old device.
Tap on the three-dotted icon and tap Settings.
Toggle Cloud backup/iCloud backup.
Add a recovery account.
Open the Microsoft Authenticator app on the new device.
Tap BEGIN RECOVERY.
Enter the credentials of the recovery account.
Reverify your accounts and you'll be able to start using them.
Once you have done all of the above, you're ready to start using Microsoft Authenticator on your new device.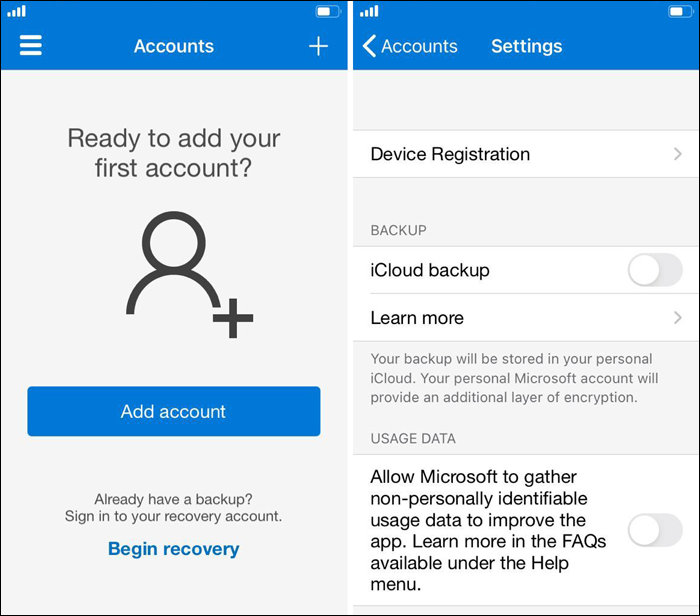 On a side note…
Slightly off-topic, however, something very important to look into is our guide on deleting your Off Facebook Activity. This is all the information that is shared between Facebook and your device, apps, websites, etc. Just about everything you do on your phone can be sent back to Facebook in a log, so make sure you find out how to limit and reduce what information is used and how it can be reduced. 
How to delete your Off-Facebook Activity. (Information shared between Facebook and businesses)