If you are a mad sports fan but often lose track of when, where, and what time your favorite teams are playing, this article will show you how to add Sports Fixtures to your Google Calendar. The absolute easiest way to keep track of every game in your specified sporting code. American Football, Baseball, Basketball, Cricket, Hockey and Rugby.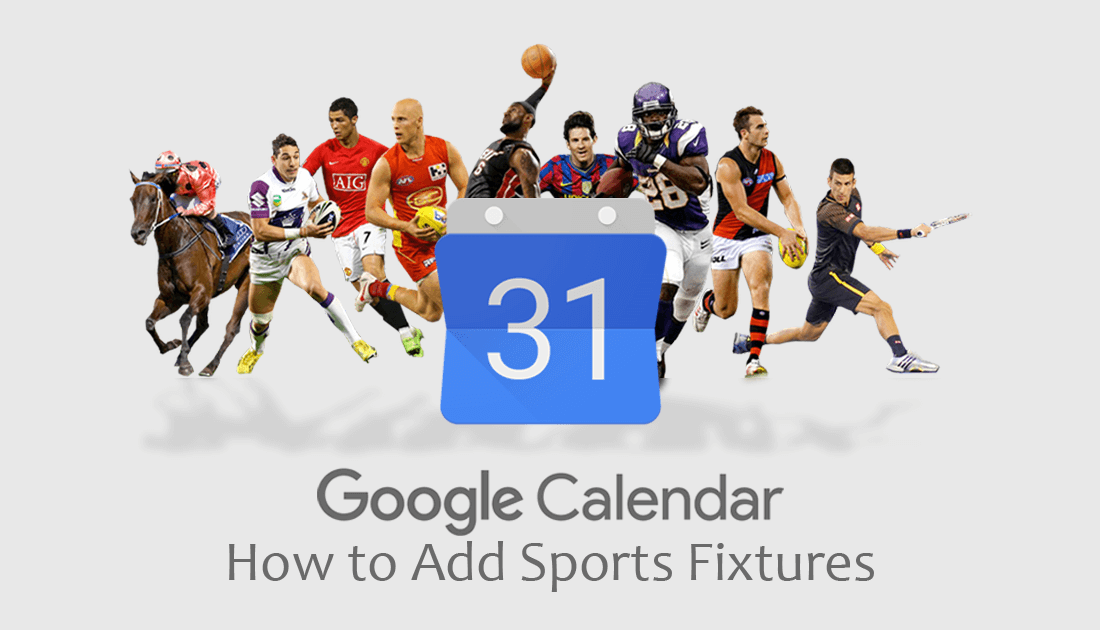 How to Share Your Google Calendar With Specific People or Publically With the World.
With so many different sports being playing each and every day even die-hard sports fans sometimes have trouble keeping track of their favorite teams in their favorite leagues. Checking game guides and websites can often become an overwhelming task which is why Google has a special feature in Google Calendar which lets you add full seasonal information to your own personal calendar. Things such as who's playing, when they are playing, and broadcasters.
Google Calendars Sports Fixtures are easy to add to your existing Google calendar and are highly customizable for a range of different sporting codes. American Football, Baseball, Basketball, Cricket, Hockey and Rugby. Unfortunately for the time being the feature is very American sport orientated with the exception of Cricket and Rugby. So you sadly won't be able to use it if you are following any Football (soccer) codes.
Related: How to Change Google Chrome's Material Design Back to the Old One (version 68).
How Do You Add Sports Fixtures to Google Calendar?
To start adding Sports Fixtures to Google Calendar, you'll need to make sure you have a Google account and access to Google Calendar. Most Android phones will have it installed by default, however, if you have an iOS device, you'll need to download it from the app store. Alternatively, you can access it from any Internet browser, though this will be a little less practical.
Unfortunately, you won't be able to use the Google Calendar app on mobile devices to add Calendars of Interest to your Google Calendar. Instead, you will have to use your browser and the Google Calendar webpage. Once you have added the information using the steps shown below, it will all become visible within the app on any device you access it from, so long as you are signed into your account.
Once you have access to Google Calendar the rest of the process is relatively easy, though may be a little tricky to find, if you aren't used to using Google Calendar. First sign into your account, then head on over to the Google Calendar homepage. When you are on the home page click the small + sign next to the Add Friends Calendar heading on the left of the main page, then click Browse Calendars of Interest.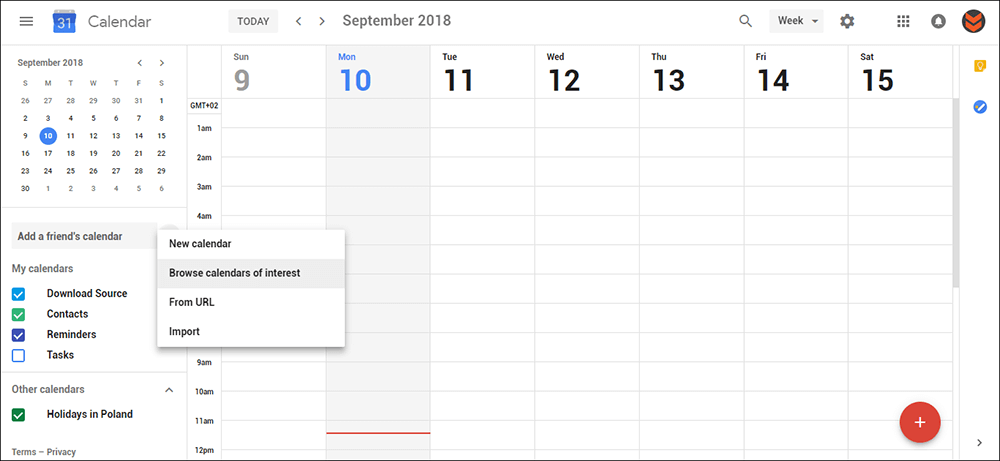 Now scroll down and select your sporting category, then use the drop-down menus to select the league and team/teams you wish to follow. Placing a tick in any of the boxes will add the info to your calendar, removing a tick will delete any content. If you just want to view the content in more detail, you can click the eye icon.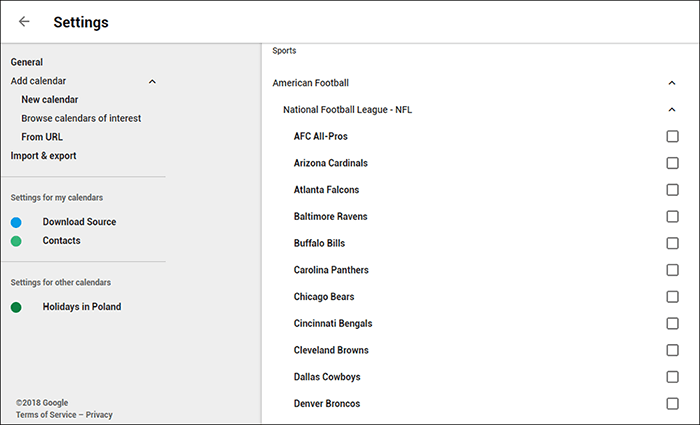 The best part about adding Sports Fixtures to your Google Calendar is that the times will automatically be adjusted to your current region and timezone. For example, if a game is on at 1700 in the United States it will show the time relevant to your location.