The year's busiest holiday shopping sale is just about upon us, with retailers already starting to throw endless deals out left right and centre. If you want some help navigating the crowds the year, check out Google Maps for some potentially invaluable information on peak trading periods.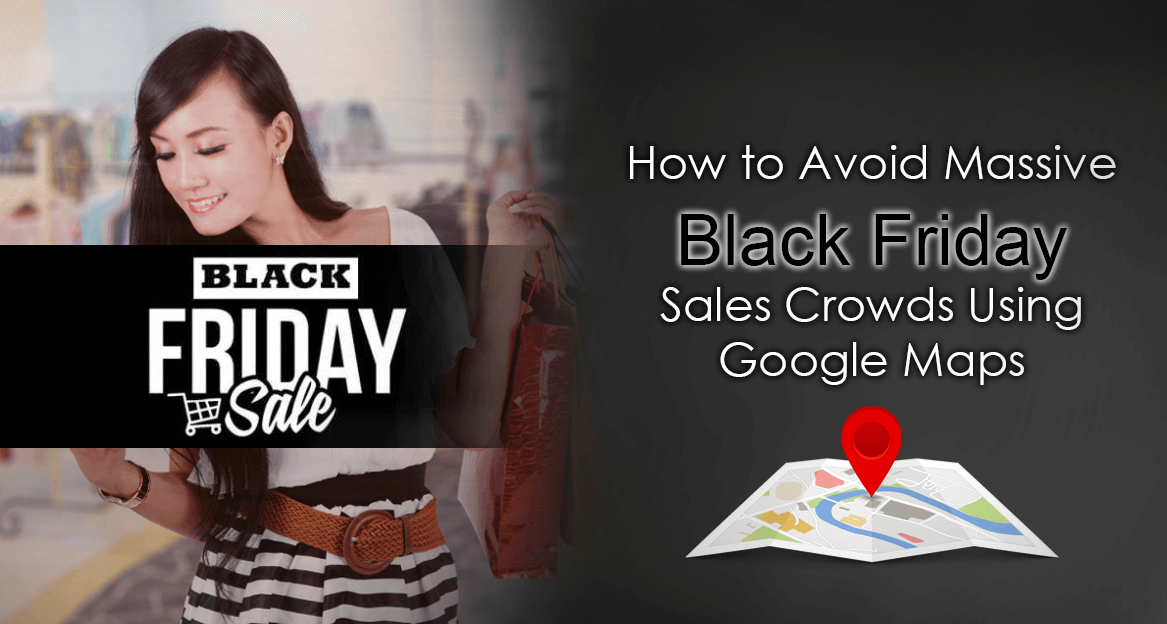 How to Block Videos and Channels in the YouTube Kids App.
Black Friday is the day after Thanksgiving Day in the United States or the 4th Friday in November. It has traditionally been regarded as the beginning of the Christmas shopping Madness in the United States and is slowly spreading to other parts of the world. In most countries that have huge Black Friday sales, most major retailers extend their trading hours, opening earlier and extending long into the night to spread out the influx of customers.
How to Use Google Maps to Avoid the Worst Black Friday Sales Periods.
The way this Google Maps feature works is quite simple, it uses Anonymous location data gathered from Google users and searches, to assess how busy a certain place is at certain times. Seeing as this is the second year the feature has been active, the data is going to be more accurate than last years launch. However, with only one year's data to go on, it may still be a little distorted and not show an accurate image of peak traffic during a one-day sale event like Black Friday. It also won't take into account all the avid Non-Android and Google users who are going to partake in the chaos, as their data remains outside Google's capacity to analyse. (Unless they have installed Google Maps manually)   
Google's official announcement for 2016 reads:
"Just in time for the Black Friday swarms, we're adding a real-time look at how crowded a place is right now, to help you decide where and when to go. Whether you're rushing to pick up a last minute gift or seeking a lively bar for some festive spirit, check Popular Times for a sneak preview of what to expect when you arrive."
To start using the feature, you will obviously have to open Google Maps and search for the place you wish to visit, at the top of your screen. Once Google has found the place, you will see its rating at the bottom of your screen and the distance to its location by car. Tap this and it will bring up more information about the location, it's phone number, website and trading hours. From here, scroll down to roughly the middle of the page.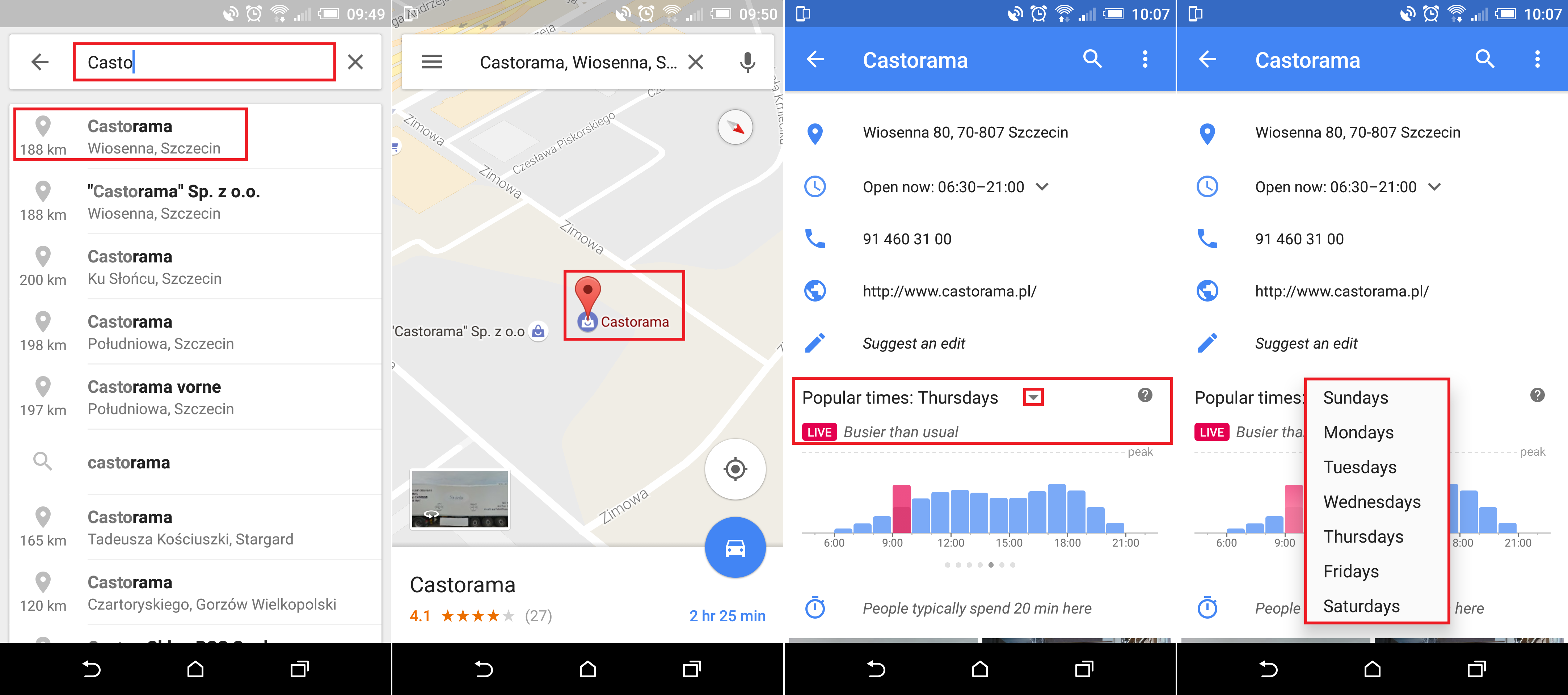 You should now be able to see a segment showing popular times, by day, with a graph breaking down the store's traffic per hour. The blue bars show the traffic averages and trends using the history data mentioned previously. The red/pink bar shows the live traffic at the location, as well as how it's trending in comparison to previous data. Below this there is also other information if you care to read. Customer submitted pictures and reviews.  
After using this at a couple of locations this year, I have found it to be quite accurate during normal trading seasons and times. However, it will be interesting to see how well it works when huge crowds swarm retailers, perhaps Google will add a specific breakdown of popular sales days sometime in the future.
Note: This feature is also available for Google Maps via your internet browser on your PC or Laptop.