If you would like to start saving bookmarks that start from a specific section of a website, this article will show you how to do so. Stop saving bookmarks that automatically take you to the top of a website. Customise which part of a webpage you wish to revert back to when loading the page.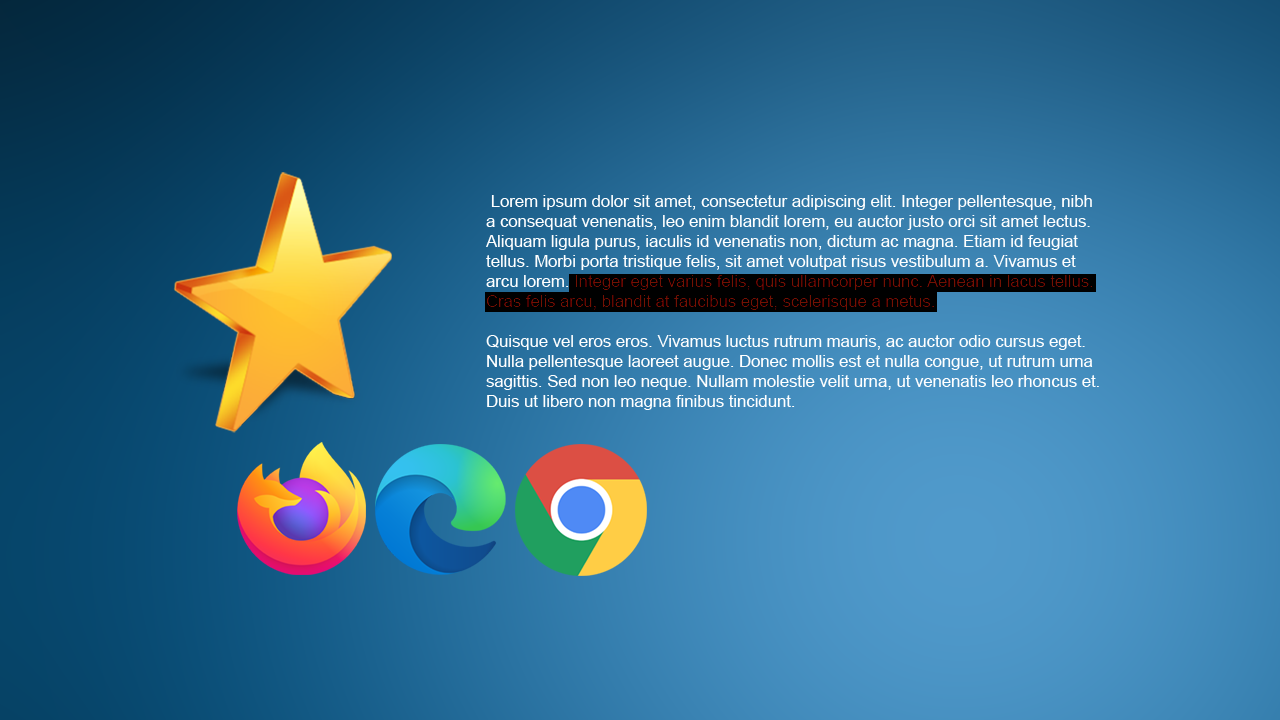 How to stop recent items appearing in Search on Windows 10. Hide recent items in Search.
Bookmarks are probably the most commonly used feature of any web browser, anyone and everyone that has used the Internet is sure to have a stash of favourite websites. Although most people usually have a few dozen bookmarks saved to their browsers shortcut bar. These links don't always go to the exact location on a page that you may wish to frequent. 
As a result, you'll need to scroll down to the specific position on the page manually to find exactly what you are looking for. Thankfully, there's now an easier way to save bookmarks that allows you to return to the exact area on a page that you were last browsing or at least the last place you were browsing when you saved the bookmark.
Related: How to turn on tab scrolling in Google Chrome. Change tabs using your mouse wheel in Chrome.
How do you save bookmarks that load from a specific point on the page when you return?
If you haven't already guessed, gaining the ability to save bookmarks that start at a specific point on a website requires you to download a specially created extension. Depending on the browser you are using will determine where you download the extension from. 
Bookmarkify is a fantastic way to save bookmarks that take you back to the exact position on a page you need to frequent. To use Bookmarkify to save position specific website bookmarks, you'll need to first highlight the text on the page you wish to bookmark. Once you have done this, you'll see a small icon appear to the right-hand side of the highlighted text. Click this and the bookmark will be saved. 
Once done, you'll see a slim semi-transparent bar appear next to your vertical scroll bar. You'll also see coloured dots representing each of the saved bookmarks you have saved using Bookmarkify on that page. It's also worth noting that Bookmarkify doesn't collect or send data back to any online sources. The only downside to this is that if you remove the extension or try to use it on another computer you won't have your bookmarks. So please keep this in mind when using Bookmarkify. The clip below shows you exactly how bookmarkify works. 
On a side note…
If you are also using Google Chrome on your Android or iOS device for most of your Internet browsing. You'll probably find the following article quite interesting as it shows you how to remove the newly added Recommended Categories sorting option from Google searches. The newly added thumbnail categories that allow you to fine-tune search results to things like New, Films, Recipes, Fashion, and so on.
How to turn off 'Recommended Categories' on Google Chrome (Android & iOS)