If you are worried that someone may be tracking you using an Apple AirTag but don't have an iOS device to check. This article will show you how to check for AirTags using any Android device. This will allow you to check for certain that you aren't being tracked using an AirTag.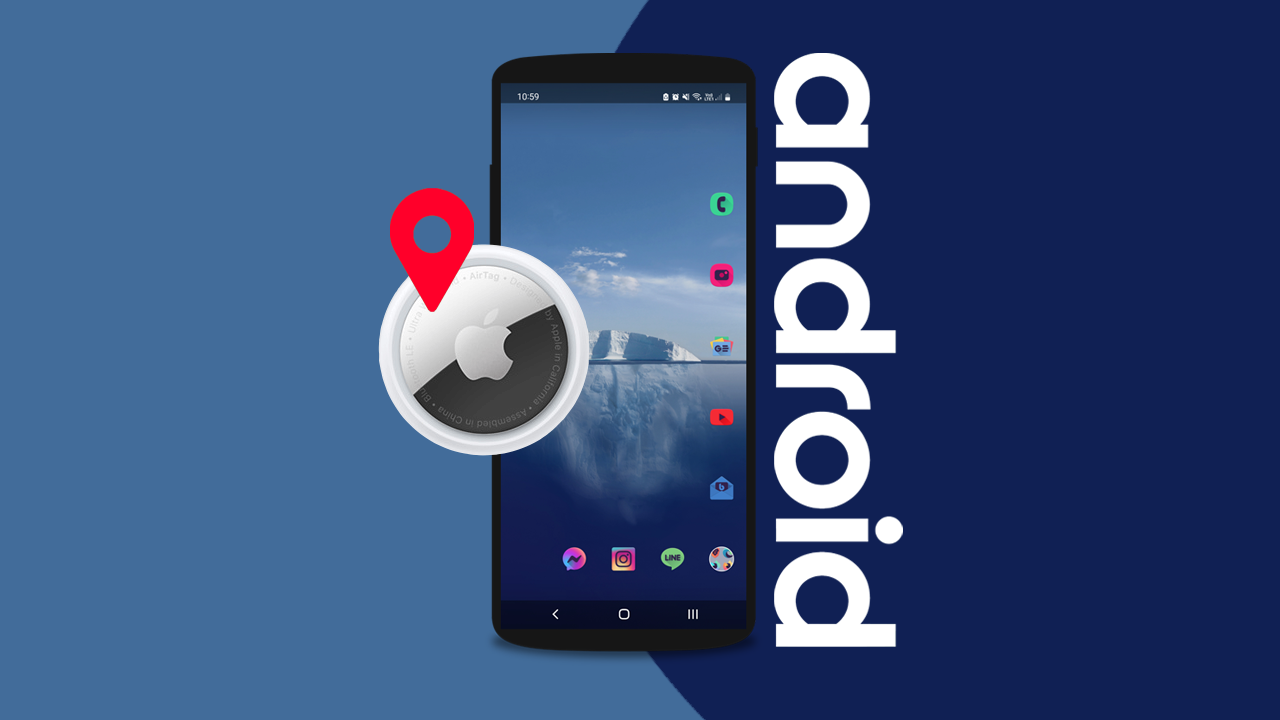 Related: How to set your Android phone to switch to silent mode when on charge.
Apple AirTags have been released with the usual amount of hype and fanfare from the apple community. On paper they are a super useful, relatively cheap device that you can use to track and find lost or stolen items, however, they can also be used as a cheap way to stalk and track people without their knowledge.
If you own an iPhone this isn't much of an issue as you will get an alert that an AirTag is following you. But for Android users, you won't find out until the AirTag starts beeping 3 days after it was activated. Thankfully if you are worried about someone tracking you with an AirTag there is a quick and easy way to check for AirTags using your Android Phone. It's not a perfect system but it's good enough to get you searching harder.
Since Apple AirTags work using Bluetooth and nearby Apple devices, it's possible to spot them using a Bluetooth scanner app. This won't point them out entirely but it will give you enough information to determine that there is probably an AirTag very close (within Bluetooth range).
How do you track Apple AirTags using an Android phone? Find Apple AirTags using Android Devices.
To find any nearby Apple AirTags using your Android device, you'll need to head on over to the Google Play Store and download the official Apple Tracker Detect app. Once you have downloaded and installed the Apple Tracker Detect app on your Android device, you will need to do the following.
First, make sure Bluetooth is enabled on your device, then open the Apple Tracker Detect app.
Next, accept all of the permissions that are asked of you. If you don't accept access, you won't be able to detect anything.
Now you will be taken to the main screen where you will need to tap Scan. Then wait.
After a short amount of time, your phone will detect and show any AirTag devices within your surroundings.
When an AirTag device appears, tap the item and you'll have the option to make the device play a sound. Keep in mind you'll have to wait a little while for the sound to play. It defaults to 10 minutes.
Once you have found an AirTag device using your Android phone you can disable it by removing the battery. Simply tap the Instructions to Disable option to find out how.
Tapping the Learn About This Item Track option to use NFC to get more detailed info about the AirTag you've found.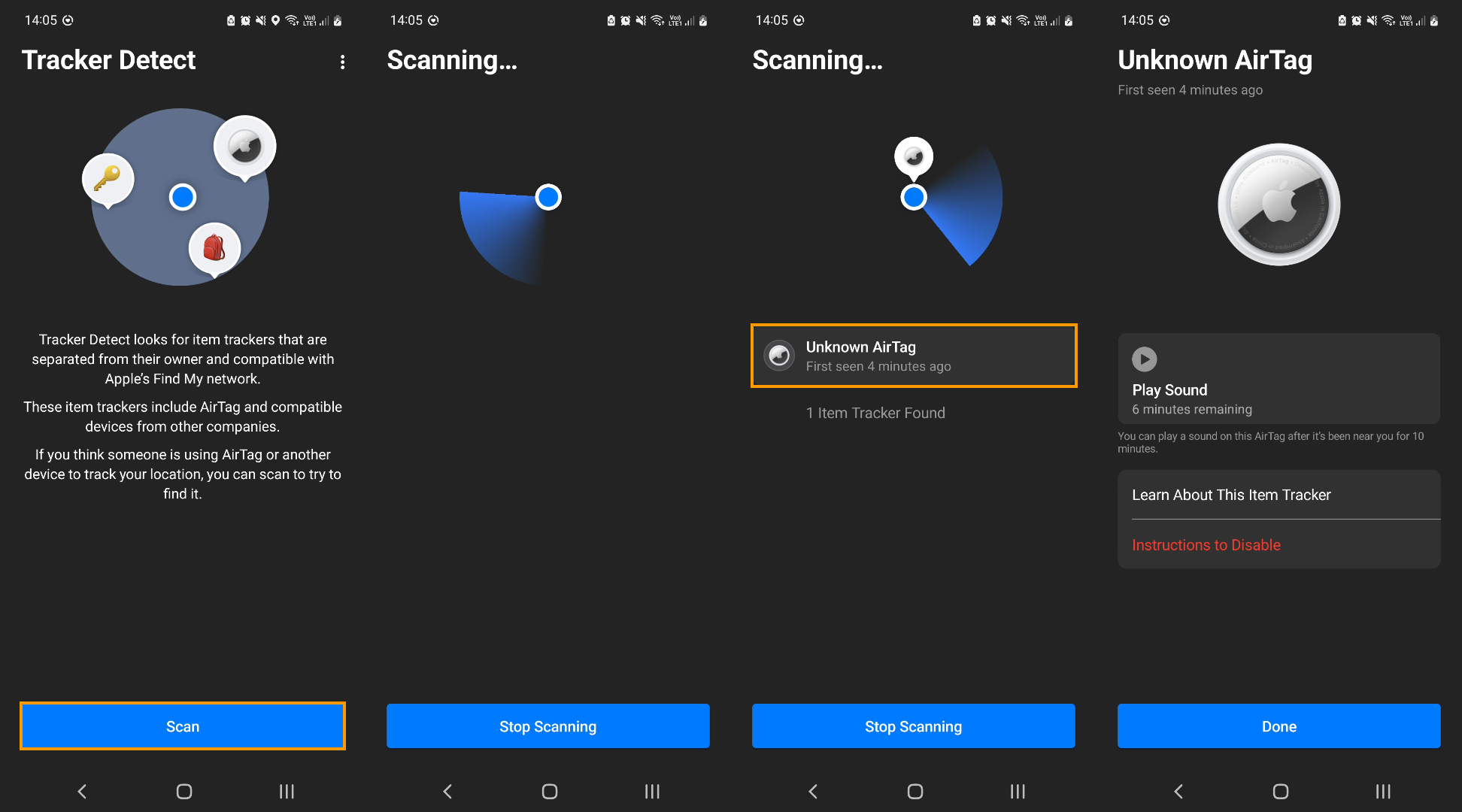 What do you do if you find an AirTag? Scan it with NFC.
If you do find an AirTag that is in Lost Mode and is tracking you, you can scan the white side of the AirTag with NFC. This will bring up any contact information and messages the owner has set. Though I doubt that anyone who's using an AirTag like this will have given you all their information.