If you are using Windows 10 and like to keep track of your system temps, this article will show you how to check the temperature of your HDD's and SSD's using tools found on WIndows 10. Don't download extra tools just to check the temps of your drives on Windows 10.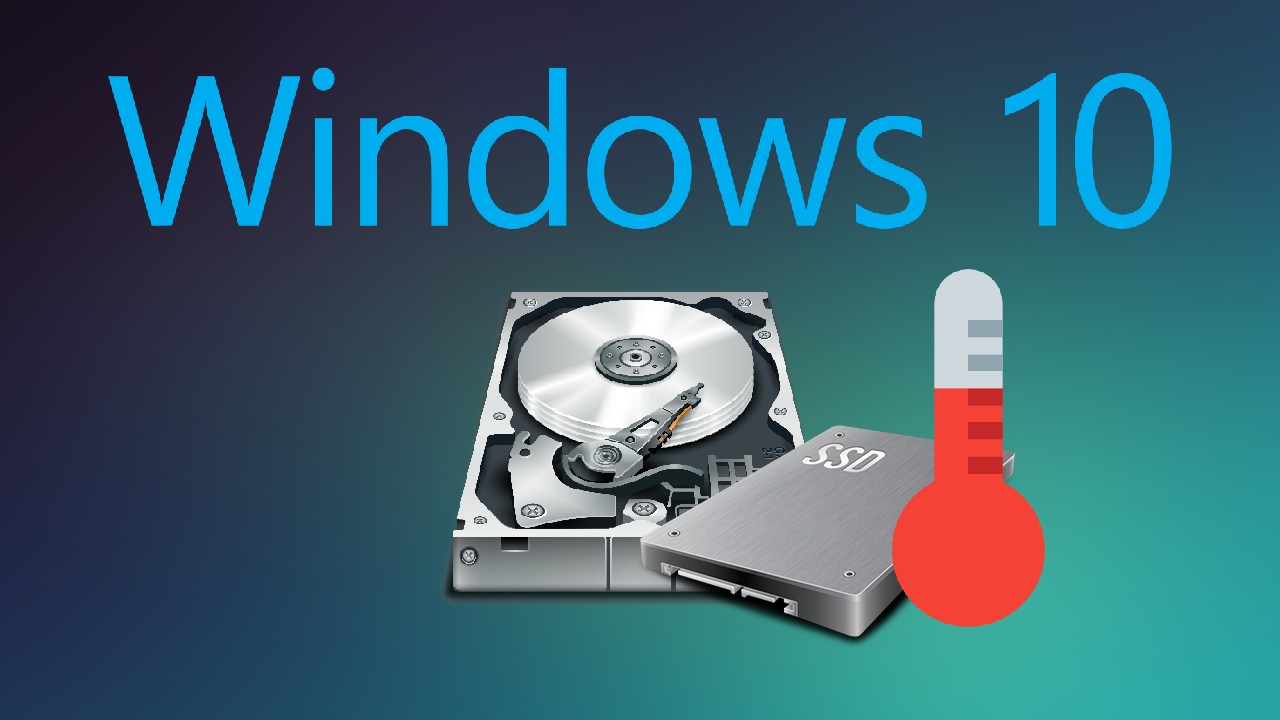 How to change what subtitles look like on Netflix. Change Netflix subtitle appearance.
Not so long ago we wrote an article detailing a brand new feature to Windows 10 that allows users to quickly and easily check the temperature of their systems graphics card (GPU). Fast forward a few months and Windows 10 has added another new option that allows users to easily check the temperature of their hard drives, both HDD's and SSD's. 
Although the process is really easy to do, it isn't the easiest thing in the world to find, especially to people who don't generally go diving through system settings and options. If you aren't exactly sure why you would want to check the temperature of your drive, there are a few simple reasons, all of which are performance and stability based. For example, a drive running too hot will run poorly a hot drive also has a higher chance to fail and a much shorter life span.

As a result, it's a good idea to make sure you keep your temps down (where possible) for laptops there are not too many options to make changes, however, you can make sure all your air intake and exhaust vents are clean and clear so you may need to get out the vacuum cleaner. If you have a desktop PC, you may need to consider moving your drive/s to a new location. 
Related: How to watch videos together using Facebook Messenger. Facebook Messenger Watch Party.
Can you check the temperature of your hard drive (HDD/SSD) on Windows 10 without downloading tools?
Make sure you have Windows 10 build 20226 or newer.
Open Settings.
Go to System.
Click Storage.
Under the More storage settings section, click the Manage Disks and Volumes.
Here, select the drive you want to check the temperature of.
Next, click Properties.
Under the Drive health section, you'll see the current temp of the selected drive.
As we mentioned above, you'll first need to make sure you have the correct version of Windows 10 installed on your computer. Build 20226 or newer will get you the feature. If your version of Windows won't update any further, you'll simply have to wait a little longer for the feature to reach full release. 
Once you have the correct version of Windows 10, open Settings, then navigate to System > Storage. Here click More storage settings, then click Manage Disks & Volumes, select the drive you wish to get temperature information for and finally click Properties. Here you'll see all the information in the bottom left-hand corner of the screen.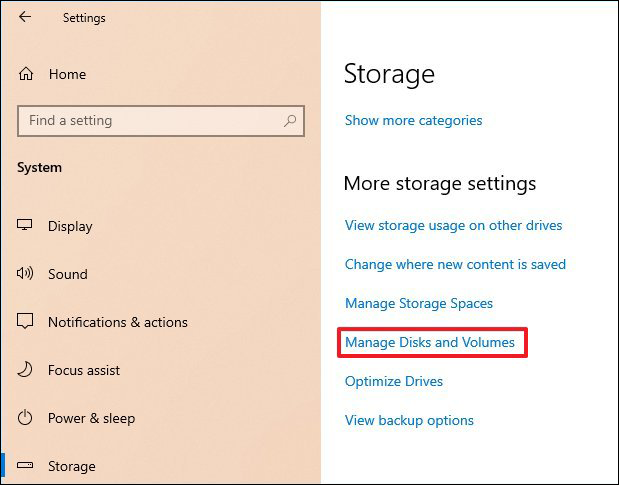 You may also see some information regarding the potential state of your drive. Take this with a grain of salt as it may not be entirely accurate, however, I personally like to prepare for any future heartache by at least making a backup of any data. For the most part, backing up pictures and any personal documents is a priority which can usually be done using Google Backup and sync (15gb free storage).