If you have a range of Bluetooth devices that you often use with Windows 10, this article will show you how to check their remaining battery life while they are connected to your desktop or laptop PC. Not all devices will have this option but it is the standard for most new devices to adhere to moving forward.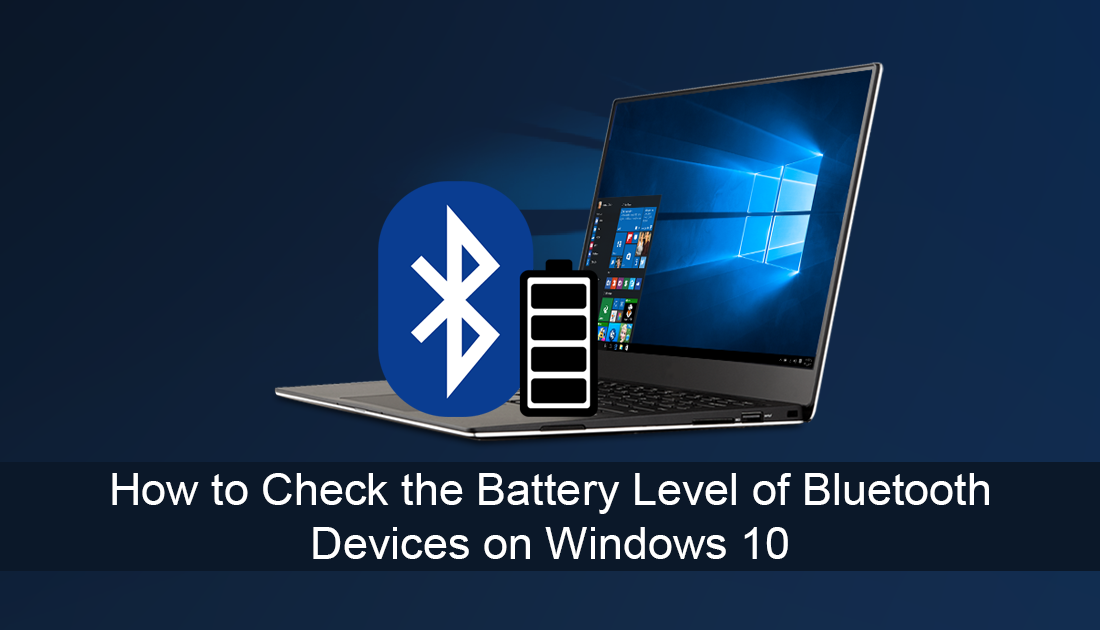 How to Fix Bluetooth Wireless Displays and Other Audio Devices Failing to Connect to Windows.
Bluetooth connections have been around for quite some time now, having progressed from the original version 1.0 and 1.0b back in 2002. Although the earlier version of Bluetooth had quite a few connection issues, the latest versions 4.0, and 5.0 rarely suffer from dropouts or interference, while within their respective ranges. Making the newer technology a must for a lot of new smart devices on the market.
As well as having far better connection quality, devices that use Bluetooth 4.0 and higher have a lot more options and control when paired with specific devices. For example, most Bluetooth speakers can be controlled from the devices they are connected too, including Android, iOS and Windows systems. As well as speaker volume control you can also check the battery level of a lot of newer connected devices.
Tip: If you aren't sure what version of Bluetooth your Windows computer is using, you can Google your devices name and model number to get all the information. Or you can check out the following article which will show you how to retrieve this information straight from Windows 10. How to Find Out the Version of Your Bluetooth Adapter From Windows.
For the time being, the ability to check the battery life of selected Bluetooth devices is currently only available on Insider versions of Windows 10 but is due to be released in the next major update, version 1809, which is due out in October 2018. So if you are running a current Insider version or just want to be ready for version 1809, follow along as this article shows you how to check the battery level of Bluetooth devices connected to your Windows 10 computer.
Note: You should make sure you have the latest drivers for your device installed.
Related: How to Fix a Range of Windows 10 Bluetooth Connection Issues.
How Do You Check the Battery Level of Bluetooth Devices Connected to Windows 10?
As we mentioned above please keep in mind that not all devices support this feature. So if you follow these steps and don't see any info, there's a good chance your device isn't compatible. A quick Google search of your device should be able to give you the answers you seek though.   
To begin, open the Settings app, then go to Devices > Bluetooth & Other Devices. On this new page, you will see a list of devices that are connected to your computer. Now all you have to do is make sure your device is paired with Windows correctly and switched on. If it isn't, you obviously won't be seeing any battery level data.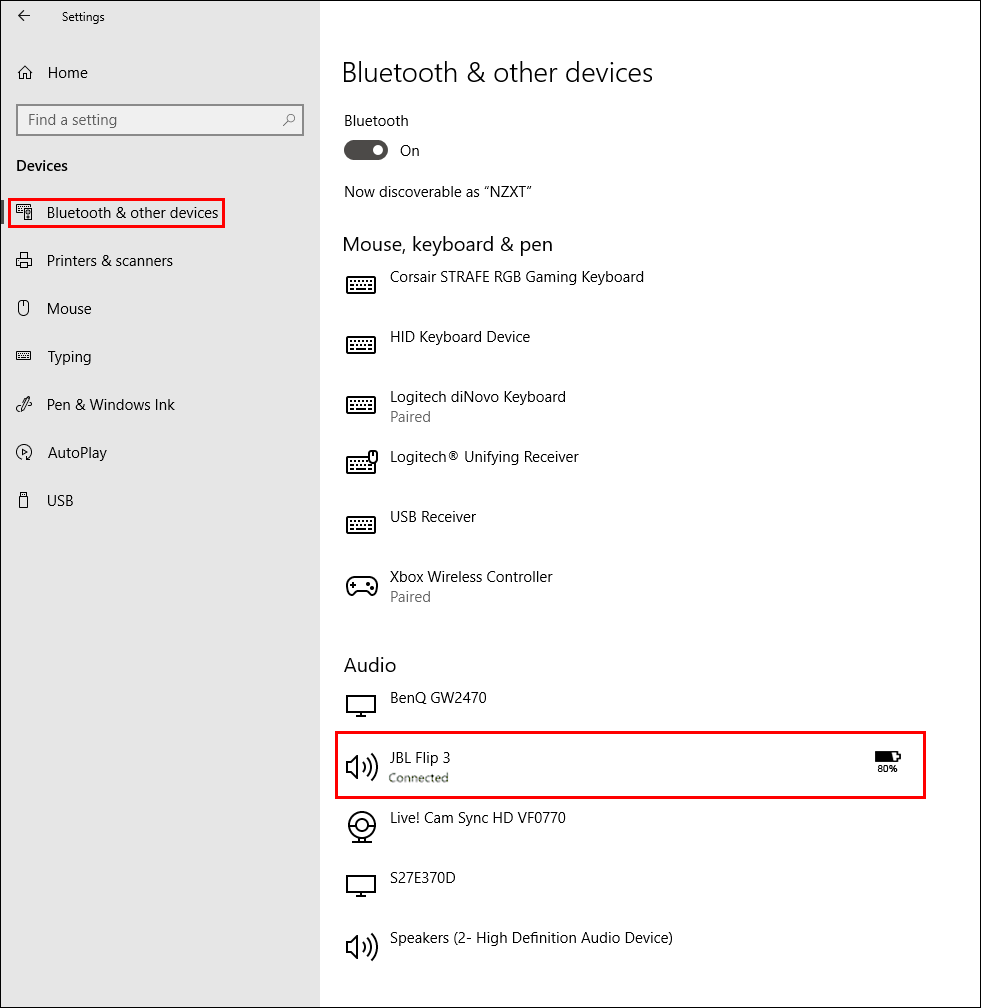 While you are in the mood for learning make sure you check out our article detailing how to force websites to use HTTPS instead of insecure HTTP.