In typical fashion, Instagram continues to throw everything it has at wiping out its fellow social media competitor Snapchat. The latest feature in this epic battle is a new addition to Instagram Stories which allows users to add simple questions to their content. It may not seem like much but it has already taken off with quite a fury.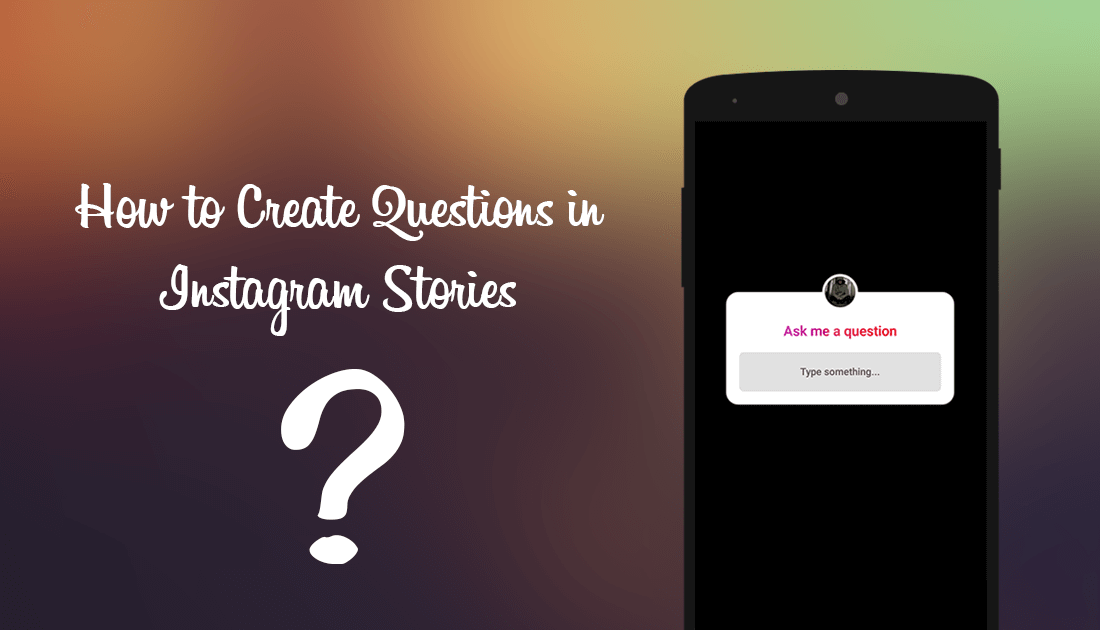 How to Create Surveys and Polls in Your Instagram Stories.
Following the viral success that was Instagram polls/surveys, which gave all Instagram users the ability to start simple voting polls in their stories, Instagram has decided to add another simple feature to their hugely popular stories platform. The new feature is called "Questions" and is similar to polls, however, gives users the option to add far more detailed questions to Stories, which has been specially designed to encourage more user/follower interaction.
How you use Instagram Questions is completely up to you and there are no restrictions on content, but you should be warned questions often provoke the strangest replies, so you may be inundated with responses you weren't quite expecting.
Why Don't I have Questions in My Instagram Stories?
Before you get too excited about Instagram Questions, it should be noted that not everyone currently has access. As Instagram is rolling out the feature gradually, you may have to wait a few weeks before it becomes available in your country. Unfortunately, the usual procedure of downloading the latest APK file from APK Mirror won't give you access to the feature as it is geo-blocked. Using a VPN, proxy or Fake GPS app won't help either.
How Do You Use Questions in Instagram Stories?
To begin, the first thing you will be required to do is download the latest version of Instagram, once you have this, you'll be able to start using the Questions feature. If you are familiar with using the poll/survey feature already, you won't need to keep reading as you can find Questions in the same location. However, if this is your first time using either, you'll need to do the following.

Open Instagram and swipe right to open the camera, when you are on the camera screen capture some content, then tap the Smiley Face icon at the top of the screen to the right of the download arrow. Next, scroll down the list and tap Questions when you see it, this will place a Questions box on your Story ready for you to edit.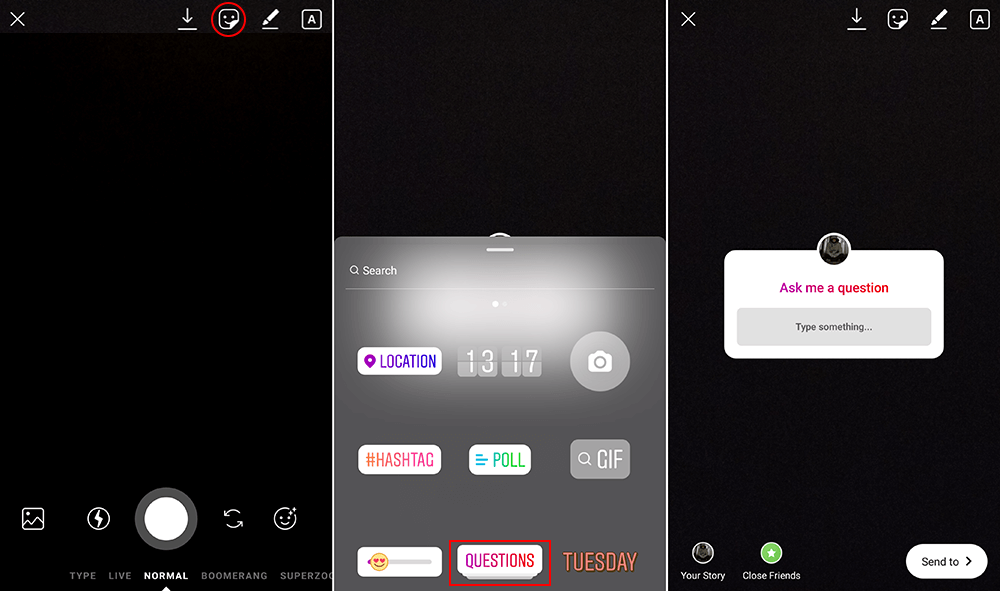 The rest of the process is completely up to you, so enter a question, change the colors and finalize your upload. From here on out, you can post your content and wait for the responses to roll on in. Just remember that if you don't see Questions on the list, it isn't currently available in your region, so you will have to wait, unfortunately. If the Instagram Questions rollout is anything like all previous rollouts, you shouldn't have to wait too long.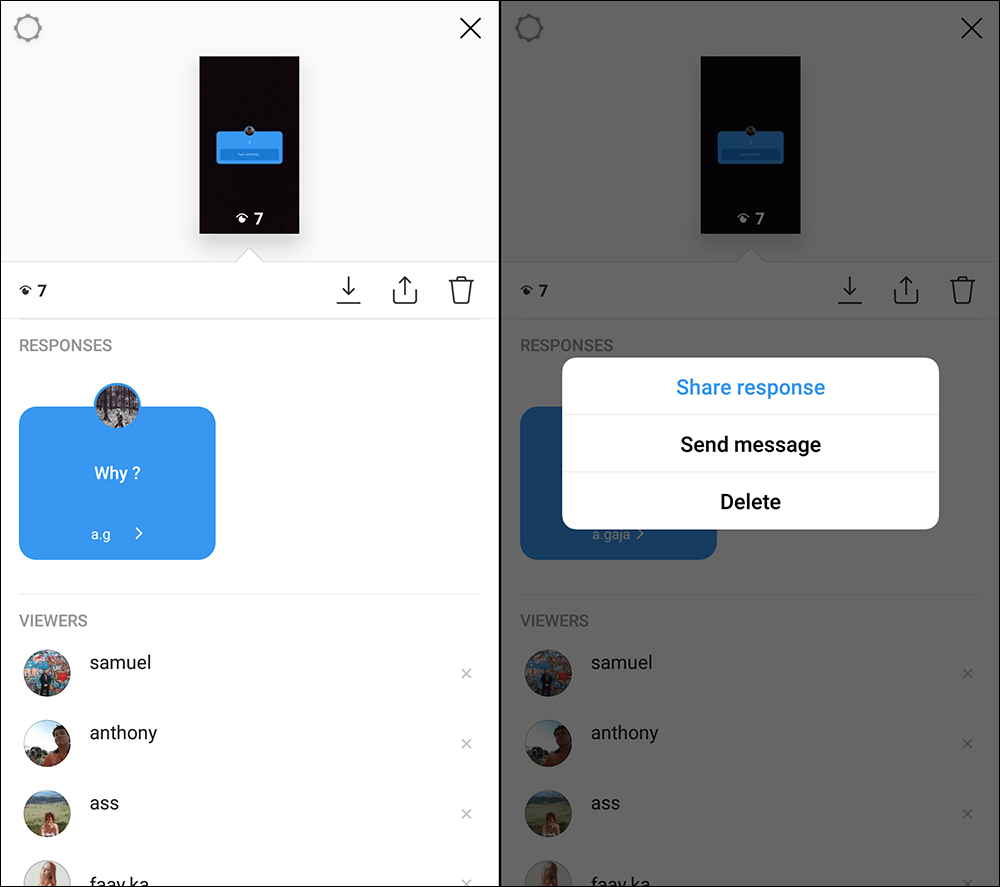 Related: For anyone using an older Android device, you may want to consider switching to Instagram Lite. Instagram Lite is a far more resource friendly version of Instagram and uses a fraction of the storage space the full version does. If you can't find Instagram Lite on the Play Store in your region, make sure you check out the article below.

How to Download Instagram Lite in Any Country.