If you use Firefox and seem to have a bad habit of detaching tabs when using the browser. This article will show you how to disable Tab Detaching in Firefox. A handy configuration change you can make to ensure you never detaching a Firefox tab into a new window.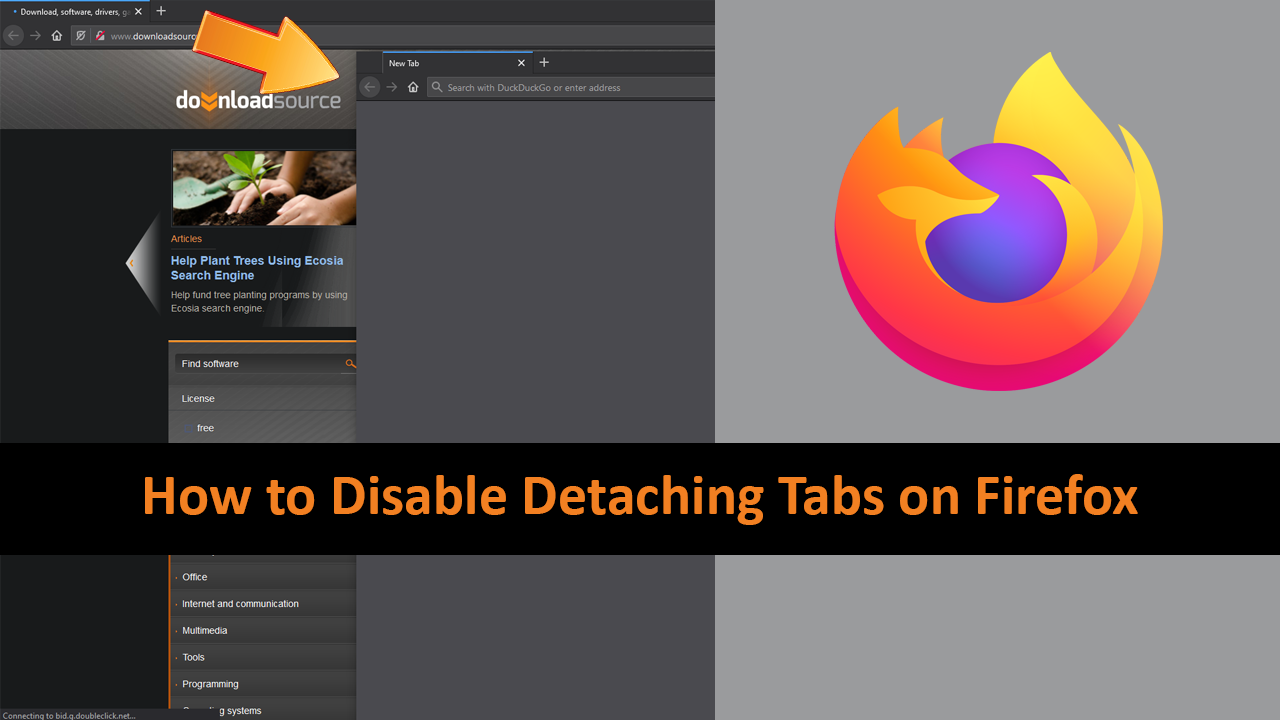 How to Enable Bluetooth Swift Pair on Windows 10. (Enable Quicker Bluetooth Pairing on Windows 10)
Firefox has always been one of the most customisable, secure, and privacy-focused browsers on the market, allowing users to tweak their user experience to suit their needs. Over the years we've seen quite a lot of content added that allows Firefox's interface to be changed in just about anyway from an appearance perspective. However not much has really been done about functionality. 
This time around Firefox has added a very subtle yet highly favourable feature called Tab Detaching, which finally allows users to stop accidental tab movements, 'aka' tab detaches. A process that moves an open tab into a new window, rather than moving the tab to a different order in the sequence. 
Related: How to Share System Audio During Skype Calls. (Share System Audio During Skype Meetings)
How Do You Stop Accidental Tab Detaches in Firefox That Turn Tabs into New Windows?
To prevent any more accidental tab detaches in Firefox, you'll need to access Firefox's Advanced Options page to make some changes. To do this, open Firefox (make sure it's up to date first) then type about:config into the address bar and press Enter.
Note: If this is your first time accessing about:config on Firefox you will need to accept the warning (warranty) prompt. If you don't accept this, you won't be able to proceed with the changes shown below. If you make any mistakes in about:config, you can simply reinstall Firefox to restore default functionality. 
On the next page that appears, use the search box to search for browser.tabs.allowTabDetach. When you see the entry appear, double-click on it and change its Value from True to False. Now simply Restart Firefox and the change will take effect. Just remember that you won't be able to move tabs in Firefox at all after making this change. However, if you wish to move a tab you have open to a new window, you'll be able to by right-clicking the tab and selecting Move Tab > Move to New Window.
Note: If you also use Google Chrome and would like a similar feature enabled, there sadly isn't an option.
If at any stage you wish to reverse the change to allow tabs to be moved around on Mozilla Firefox. Simply return to the same location and double click the entry once more to return the value back to False. This will restore all tab movement function. 
On a Side Note…
If you're also a big Windows 10 user, make sure you take the time to check out the newly designed File Explorer. More than likely it's going to take a fair bit of getting used to, but it does fit with the current material design of Windows 10 very well. It's also a work in progress, so it's best to take it with a grain of salt as it still has a lot of work to go.