The new Google Chrome layout has officially rolled out in the latest update to the browser. If you don't often frequent the Chrome settings menu though, you may not have noticed it. For some users, the newly arranged interface is going to drive you mad, especially if you are someone who hates change for the sake of change. The good news is that if you don't like the new layout you can revert it back to the old style, just follow the steps in this guide.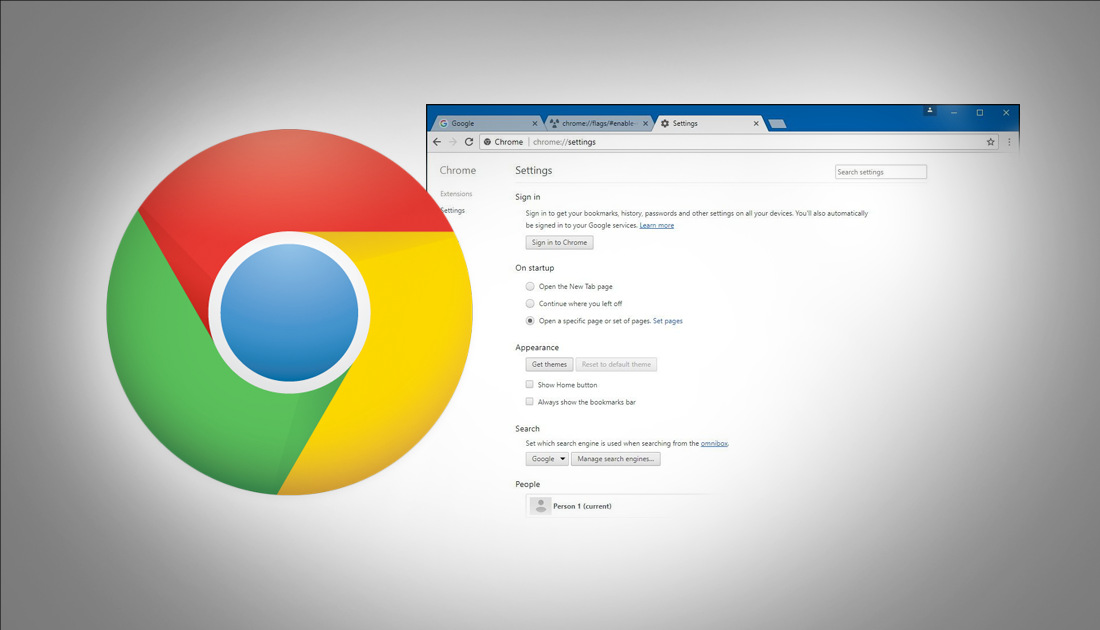 How to Download Pokemon Revolution: The Best Online Pokemon MMO.
Google's latest version of Chrome has been released with plenty of improvements and small fixes that subtly improve the user experience. What isn't an improvement though (personal perspective) is their new Material Design layout. It almost feels too simplified with all the useful settings being moved and seemingly hidden from view. If you are in agreeance and would like to change your Google Chrome settings layout back to the old style you can follow the below steps to do so. The process might look a little complicated but it's quite easy to do just follow closely.
How to Change the Chrome Settings Menu Back to its Old Layout.
As mentioned above the process might look a little intimidating but don't let the screenshots put you off from making the change. The first thing you need to do is Open Chrome. In the address bar where you would normally type your searches and website addresses enter the line below then press Enter:
chrome://flags/#enable-md-settings

On this new page, you will see a section highlighted in yellow with a drop box below it set to default. Change this option from Default to Disabled. Once that is done, lower your gaze to the bottom of the window, here you will see a blue box with the words Relaunch Now. Click this and your Chrome browser will restart.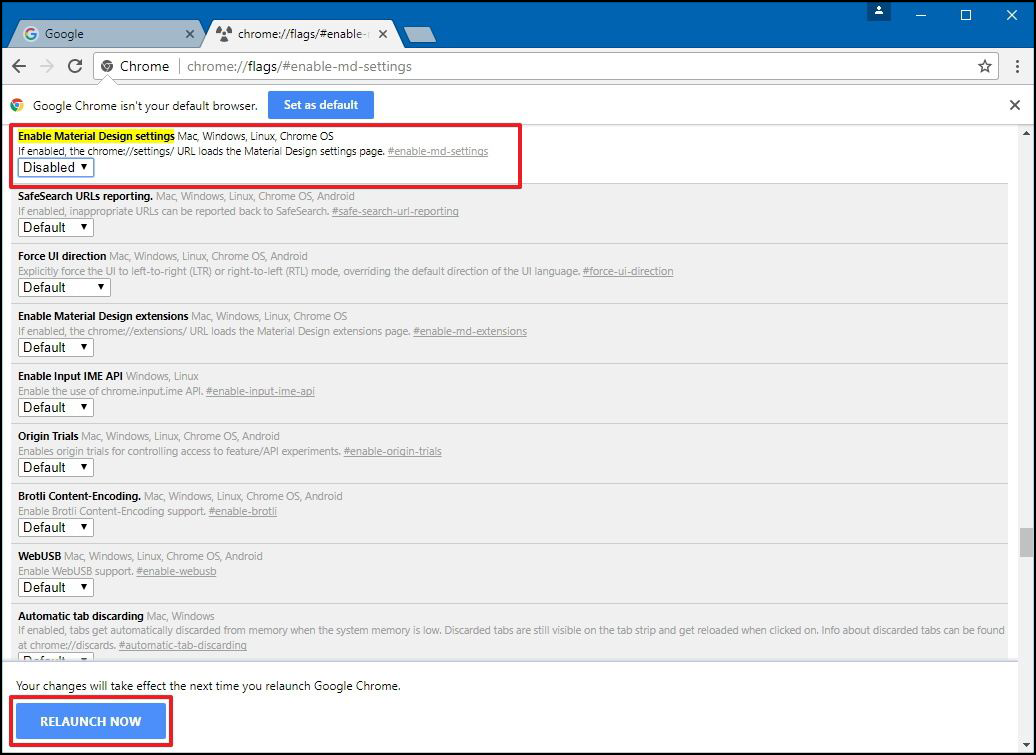 The next time you open your Chrome browser and venture into the settings menu it will be reverted back to the previous layout. Although the new Material Designs layout has been reverted back to the previous style you will still have all the other new improvements installed in your browser.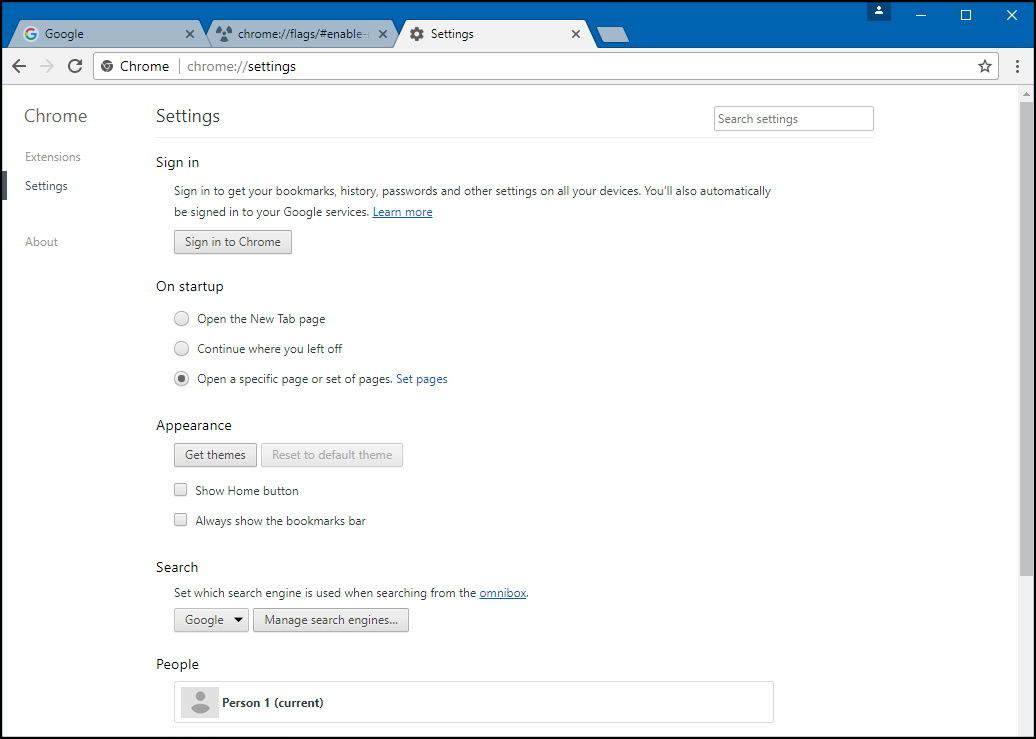 It will be interesting to see how long Google allow for the old style to be kept. Surely in a future version, they will make Material Designs compulsory. So it's one of those things that might be worth getting used to, as much as we don't like it. 
This new change also coincides with Google's new design layout for Youtube which also went live in the last few days (depending on your region) If you would like to revert the Youtube layout back to its old design all you have to do is click on your Profile Picture and select the option from the bottom of the menu. If it has recently been moved to another location you should still be able to find it in the profile menu somewhere.

Important Note: Unfortunately as of Chrome version 60 onwards the ability to revert back to the old settings menu has been disabled. If we find a new solution to this problem we will update the article. The only other way to revert back to the old Material Design version now is to downgrade your version of Chrome to 59. You will then need to disable Chromes auto updating system.

Download Google Chrome Version 59 32bit.
Download Google Chrome Version 59 64 bit.

How to Stop Google Chrome From Automatically Updating. 

As much as we all enjoyed the ease of use and familiarity of the old layout of the Google Chrome settings menu, it might be time to let go and try to embrace the change. With time they too will become familiar.