Although Firefox has tracking protection enabled by default in private mode, it isn't the same situation when browsing from a standard Firefox window. Even though there are several ways to enable tracking protection for all Firefox sessions, this guide will teach you how to enable tracking protection in Firefox using the Windows Group Policy Editor.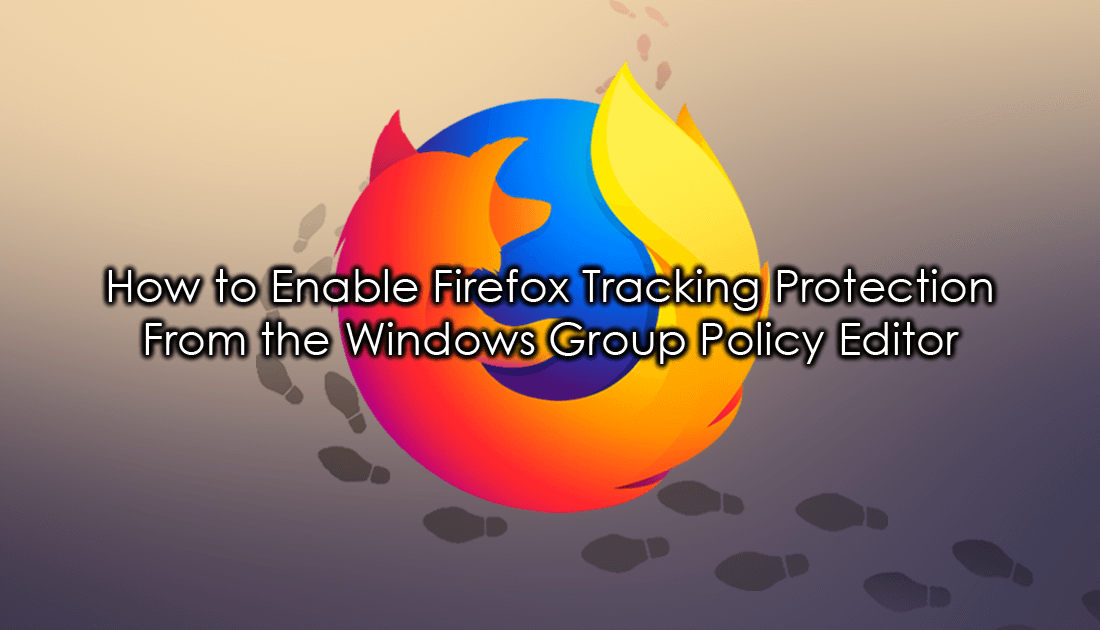 How to Add Windows Defender Protection to Google Chrome.
Getting tracking protection which reduces the chances of advertisers and companies tracking you around the Internet usually requires you to download special extensions for your browser. Extensions like Ghostery and Privacy Badger are the most common extensions used and provide very good protection for Chrome and Firefox users. However, they aren't the only options you have available, at least on Firefox anyway.
Firefox comes with tracking protection as standard in Private Mode, reducing, if not eliminating online tracking from most websites. Unfortunately, this isn't the case for standard Firefox sessions, which operate without tracking protection. If you are wondering why Mozilla has done this, it's simply for compatibility reasons as tracking protection does occasionally cause websites to behave poorly or fail to load.  
Related: How to Add Two Factor Authentication (2FA) to Your Firefox Account.
Enabling Tracking Protection on Firefox From the Windows Group Policy Editor.
Before you can jump in and enabled Tracking Protection using the Group Policy Editor on Windows, you'll first need to add Firefox to the tool. If you're unsure how to add Firefox to the Windows Group Policy Editor, the link below will show you how.
How to Add Firefox to the Windows Group Policy Editor.
Once you have Firefox listed in the Group Policy Editor, do the following. Press the Windows Key + R to open the Run tool, type gpedit.msc, and press Enter. This will open the Group Policy Editor where you need to navigate to the following locations:
Computer Configuration > Administrative Templates > Mozilla > Firefox
When you get to this location, find Tracking Protection in the center pane and double-click on it.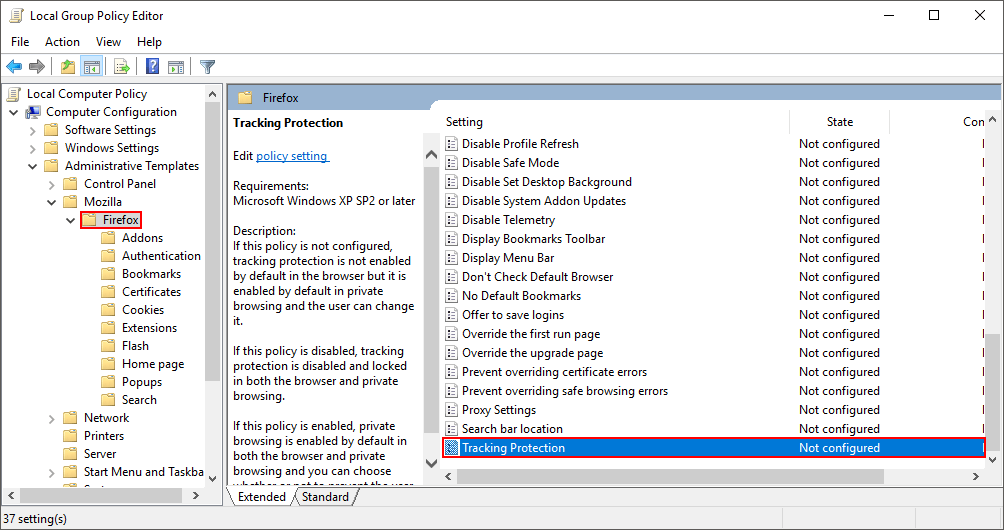 In the new window that appears, change the setting in the top left-hand corner to Enabled and make sure the tick box Don't allow tracking protection preferences to be changed is ticked. Once done, click Apply, then Ok to save the changes.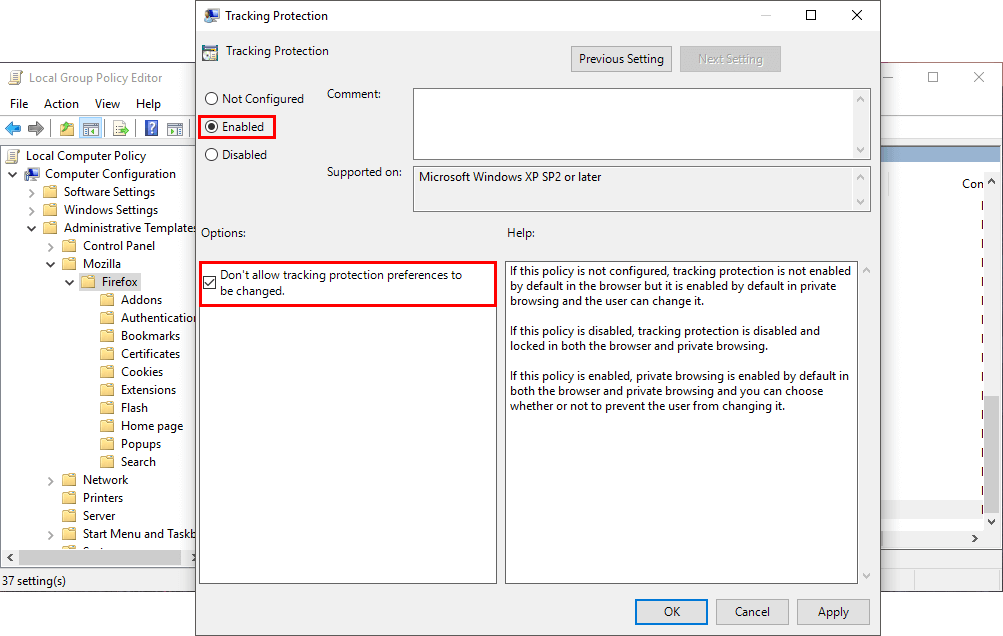 Although you can easily make this change from the Firefox settings menu, making the change from Group Policy locks in the change and prevents anyone from deliberately or accidentally changing the option. While you have the GPE open, make sure you check out our Firefox Group Policy guide which shows you how to block access to a variety of other features, profiles, accounts, extension etc.
How to Block Access to Profiles and about:config Among Other Things On Firefox Using Windows Group Policy.