Having Two-Step Verification active on your WhatsApp account is another way to secure your account from unauthorized entry. If someone tries to use your phone number to access your WhatsApp account from another phone, they will be unable to unless they enter a second code which is sent to your Mobile device as well as the security code you have preset.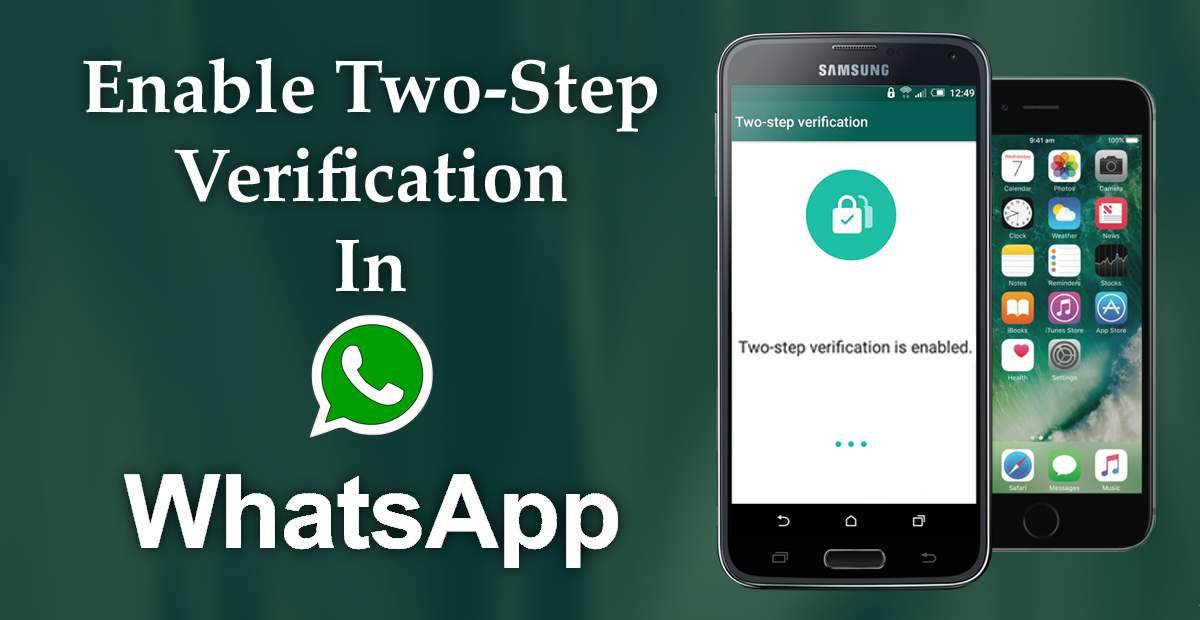 How to Hide Your Birthday and "Became Friends With Posts On" Facebook.

WhatsApp is the world's most used instant messaging app followed closely by Facebook Messenger, in the western world anyway. It's quite easy to see why, it's free, pretty easy to use and offers a ton of great features and functions. However, it's not perfect, last year several security gaps were identified, WhatsApp was one of only a few apps that did not encrypt messages end to end. Moving forward, to 2018 and that issue has now been fixed and they have also decided to add Two-Step Verification to the app across all operating systems, Web, iOS, and Android.
Two-Step Verification has been proven as one of the simplest and most effective ways to prevent unauthorized access to accounts and services. Admittedly it is a little more fooling around when you are logging in from a new device but the end result is well worth a few minutes of your time every so often. With the basic run down out of the way let's begin
How to Activate Two-Step Verification on WhatsApp.
Enabling Two-Step Verification on Android and iOS is quite simple so long as you know where to look. The first thing you will have to do is make sure that your App is fully up to date, as only the latest version has this function. Just open the App Store or Google Play to check if an update is available.   
When your app is up to date, launch it, then tap the settings option in the top right-hand corner of the screen. From here select Account, you will then be brought to a new screen showing a few different options. Here select Two Step Verification. At the bottom of the screen, you will see a green box that says Enable, tap it to continue.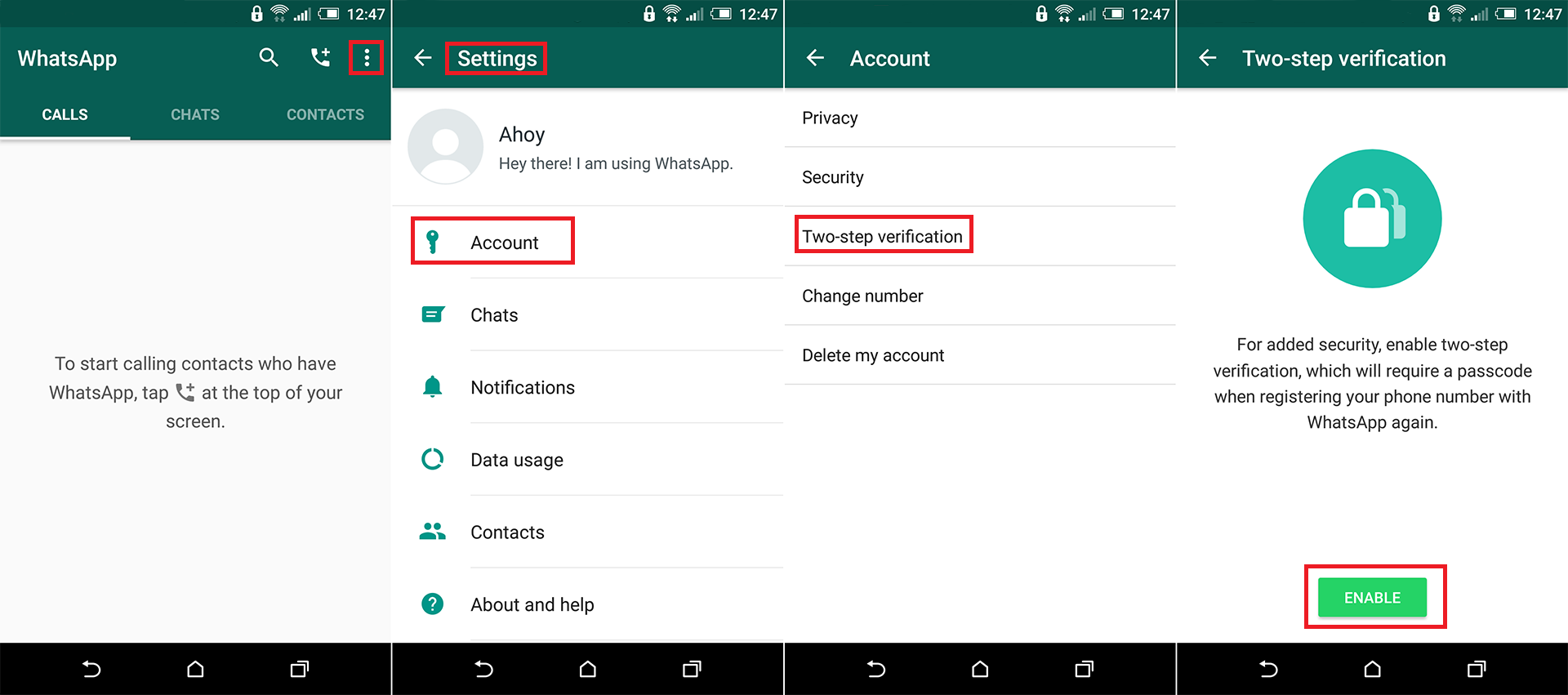 As this is the first time that you have enabled Two-Step Verification the setup process will be a little more prolonged. The first thing you will encounter is a screen asking you to enter a 6-digit passcode which you'll be asked for when you register your phone number with WhatsApp. Enter the 6 digits you would like to use, just make sure they aren't something stupid like 000-000 etc. Do this again to confirm on the next screen.
Next, you will be asked to add an email address to your account which will be used to reset your passcode if you forget it. (it's basically the backup plan) Again you will need to enter this a second time to confirm everything is correct. That's pretty much it, you have now activated Two-Step Verification on WhatsApp. The final screen will show you the option to turn it off, change your passcode or change your email address.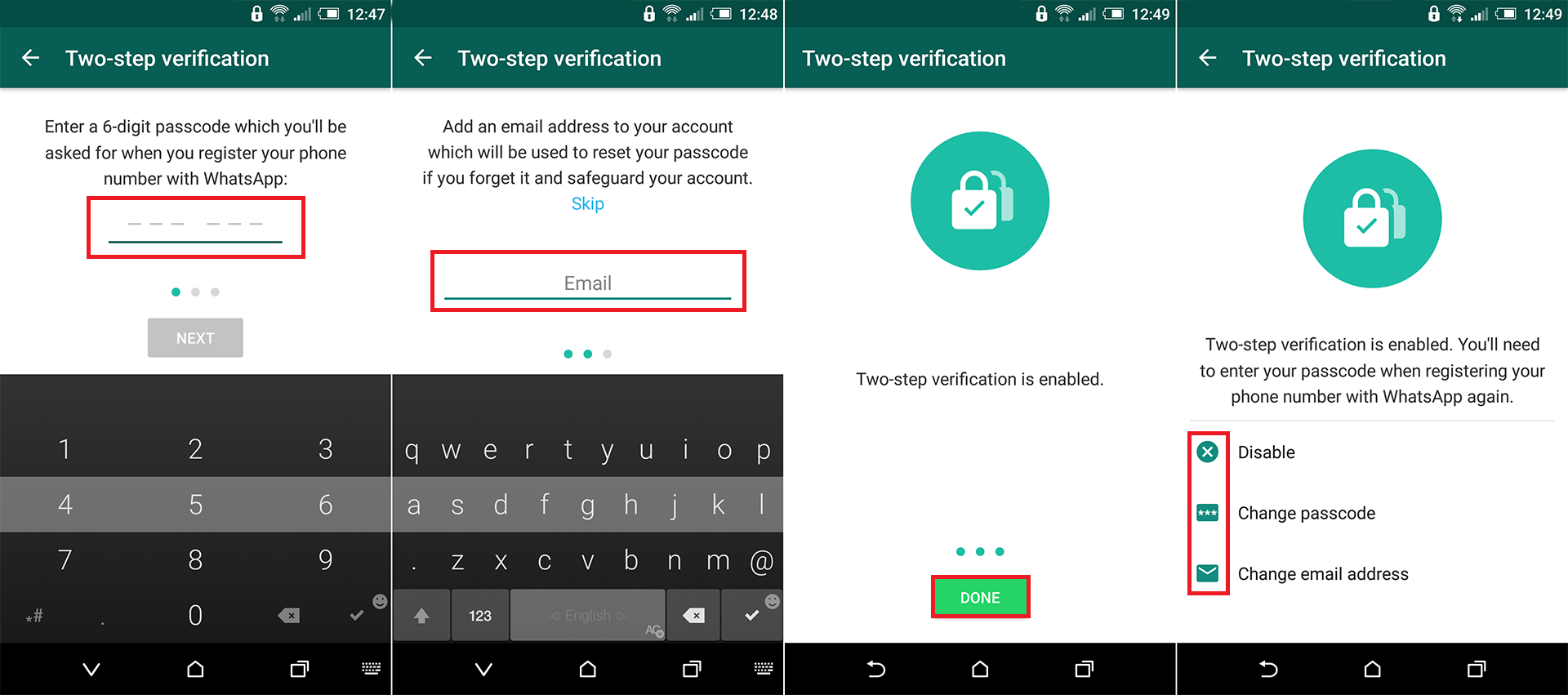 From now on when you enter your phone number on a different device, you will get an SMS notification. Don't worry though this isn't going to happen every time you log into your account, only when you log into it from a new phone, tablet, or web browser.