How to Export Passwords From Microsoft Edge. (Transfer Save Passwords From Edge)
Author

Publication date

08.06.2020

Ilość komentarzy
If you have recently started using the new version of Microsoft Edge and would like to know how to copy, 'aka' export stored passwords. This guide will show you how to save, copy or export your passwords from Edge to another browser, location or file type.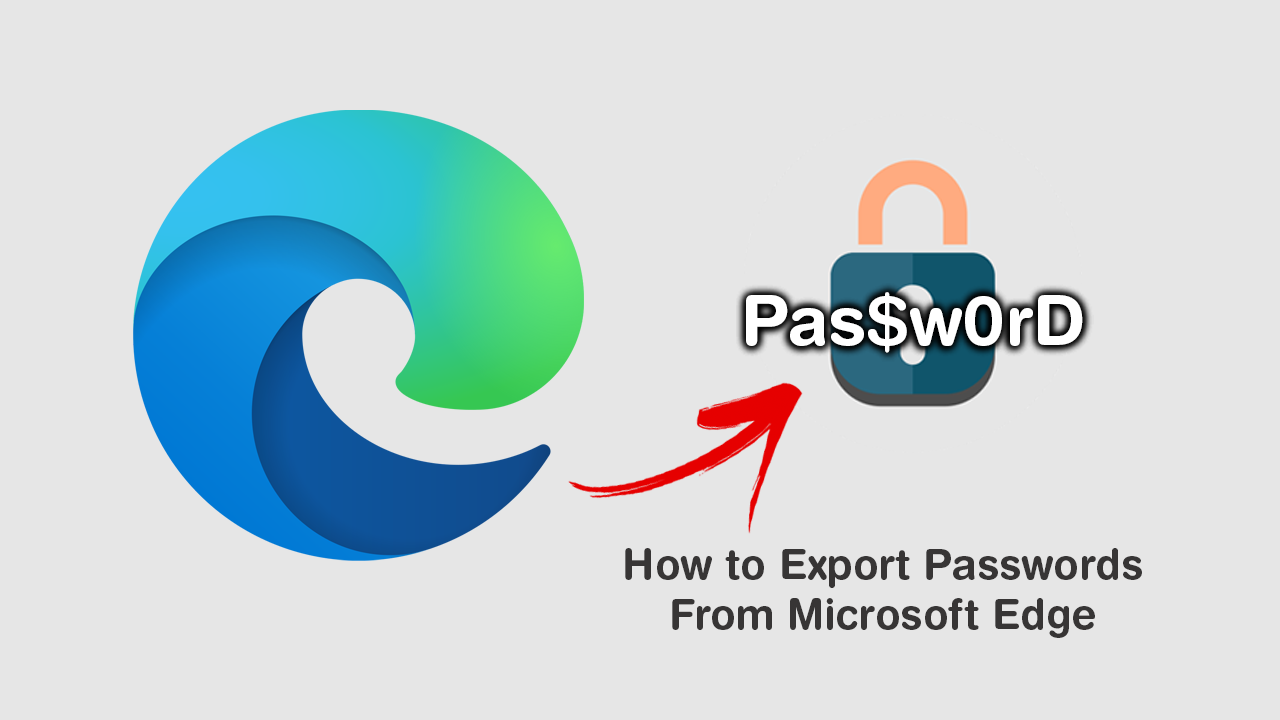 How to Copy Facebook Photos & Videos to Google Photos. Backup Facebook Photos & Videos to Google Photos.
The new version of Microsoft Edge running on the Chromium engine is a vast improvment on its predecessor, with super-fast Internet browsing and efficiency at its very core. You may not believe it, but the new version of Edge is considerably faster than Google Chrome and is already sporting some unique features you won't find anywhere else. One feature that has made a triumphant return, however, is Edge's ability to save and export stored passwords.
Using Microsoft Edge's password export feature, you'll be able to quickly and easily manage all the passwords you have stored in the browser. For example, you'll be able to move passwords between browsers or save them as a CSV file for safekeeping or later use. Just remember that you should take extra caution with the CSV file once you have created it. 
Related: How to Enable Link Doctor in Microsoft Edge. (Link & Search Correction Tool)
How Do You Copy or Export Passwords Stored in Microsoft Edge Chromium?
To begin the process of extracting passwords from Microsoft Edge Chromium, you'll need to do the following. First make sure Edge is up to date, then open the browser. Next, click the settings dots in the top right-hand corner of the browser, then select Settings. Now click Profiles then Passwords.
On this page, you will see a small heading called Saved Passwords along with a list of passwords you've opted to have Edge save, along with a list you have opted Edge not to save. To the far right of the Saved Passwords heading you will see three dots, click these, then choose Export Passwords. Clicking this will bring up a warning message stating that :

"Your passwords will be visible to anyone who can see the exported file."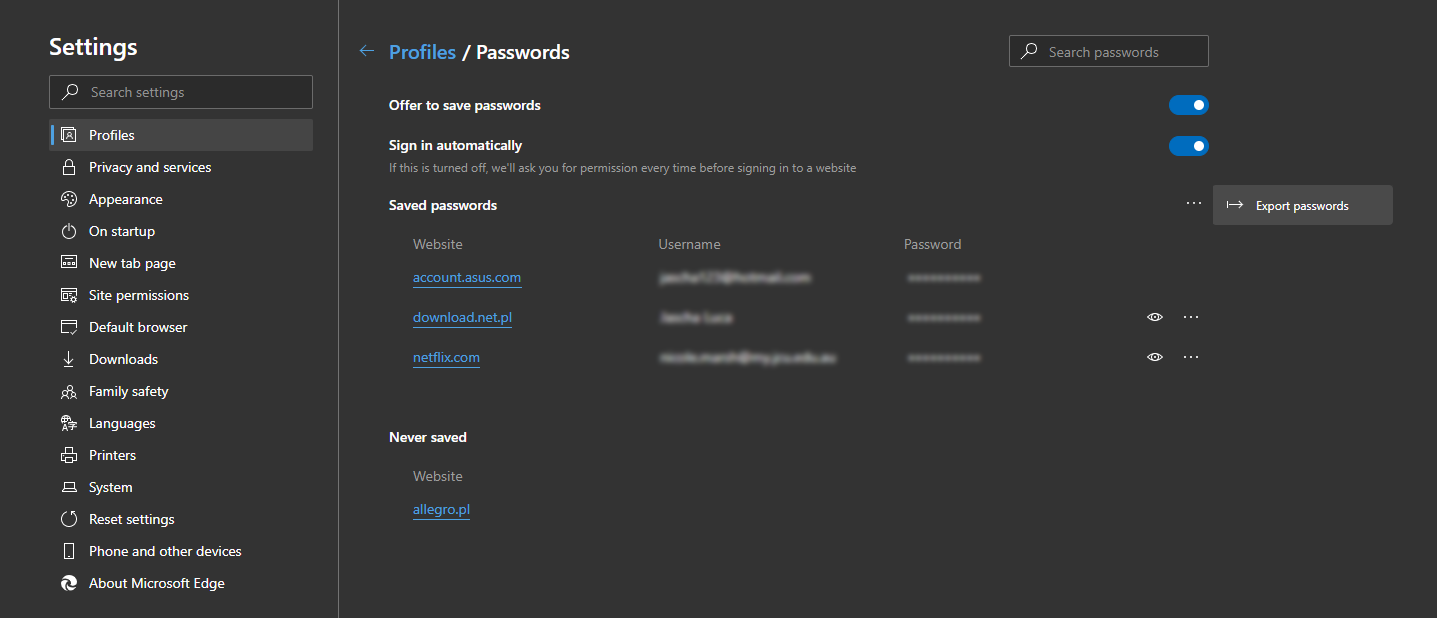 Finally, confirm the extraction process using your password, or PIN, then follow the steps to get the format you desire the output data to be in. If you choose a .csv file you'll be able to open it with Microsoft Excel or any password manager that supports .csv file format uploads.
Speaking of password managers, if you don't already use one, I strongly suggest using one to keep track of usernames and passwords for a variety of different websites. The beauty of password managers like LastPass is that they can be accessed from just about any device that has Internet and browser access. Even though store passwords in LastPass is said to be 100% safe and secure, I'd still take the side of caution when saving banking details etc. 
On a Side Note…
If you also use Facebook Messenger Rooms from time to time, you'll more than likely be looking for a way to blur backgrounds during video calls. Although Facebook Messenger Rooms isn't focused on a professional user base you never know when this feature may come in handy. This guide will also show you how to get custom backgrounds for Facebook Messenger Rooms.