If you recently opened YouTube and noticed that all your playlists are gone and refreshing the page doesn't do anything to fix the problem. This article will show you where you can find all of your YouTube playlists. Thankfully this issue is a temporary glitch that doesn't have any long term effects on your YouTube channel and YouTube playlists.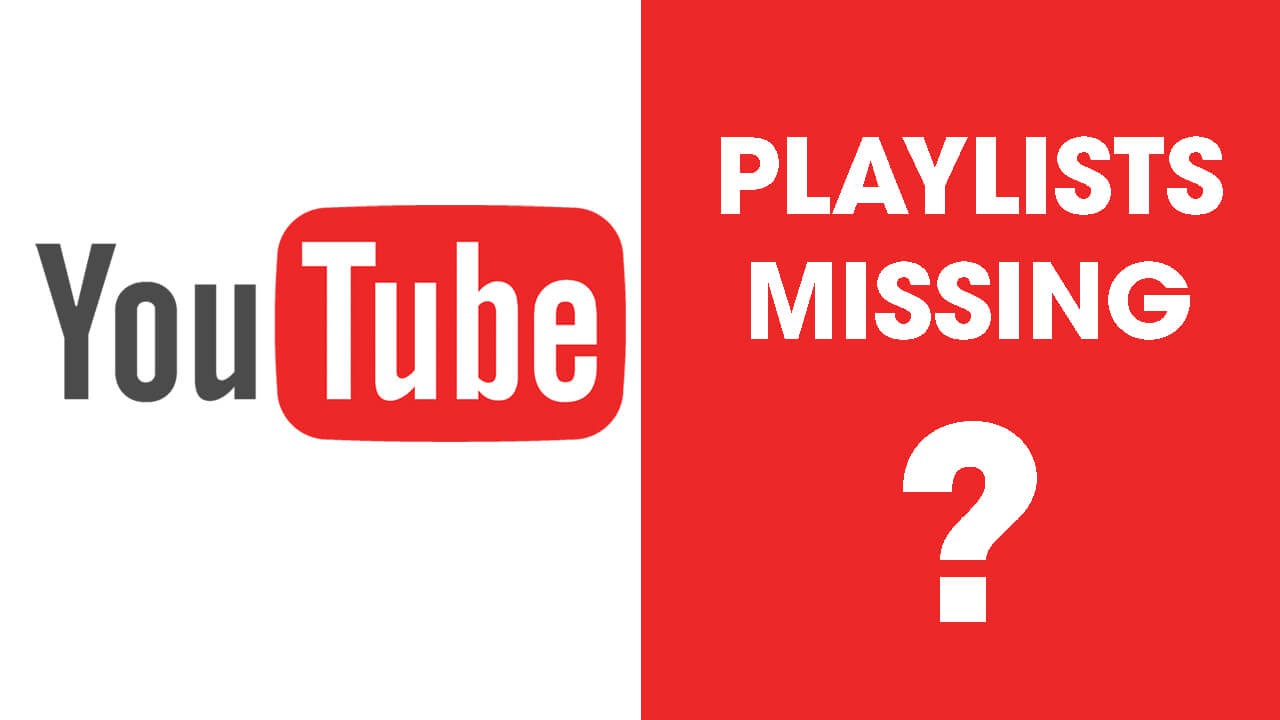 Related: How to fix can't stream to Twitch using OBS, Streamlabs, Restream after the hack.
Channel playlists are some of the most important components on YouTube, allowing you to direct viewers and subscribers to the specific content they may be interested in. For example, the Downloadsource.net YouTube channel has a range of different playlists from Windows 11, to Windows 10, right through to games, apps, Internet browsers, and mobile devices.
When we visited our channel recently and discovered the issue of no playlists, YouTube was only showing recent uploads. The rest of the channel page was black. Quiet a scary and frustrating thing to happen. Thankfully this is only a glitch and all of your hard work hasn't been lost. Your playlists are still safe exactly where they should be. As this is a Glitch on YouTubes end there's nothing you can do about it but wait for them to resolve it or switch browsers and repeatedly refresh the page until something appears.
Quick steps to find Missing YouTube Playlists:
Open YouTube and sign in to your account.
Click Your Profile icon (top right corner)
Click YouTube Studio.
Change to the Playlist tab on the left.
Here you will see that all your Playlists are safe.
As this is a YouTube bug there's nothing more you can do but wait for them to fix the issue. But it's nice to know that everything is ok.
Where to find missing YouTube Playlists? Solving missing YouTube Playlists.
If you really need to view your YouTube Playlists in their natural state right now, the only real option is to use a different browser. I've personally found that Firefox and Brave seem to have the best results, however, feel free to try whichever alternatives you have installed. Otherwise, you can do the following to find your YouTube Playlists.
First, open YouTube (make sure you're signed in) then click your profile picture in the top right-hand corner and click YouTube Studio.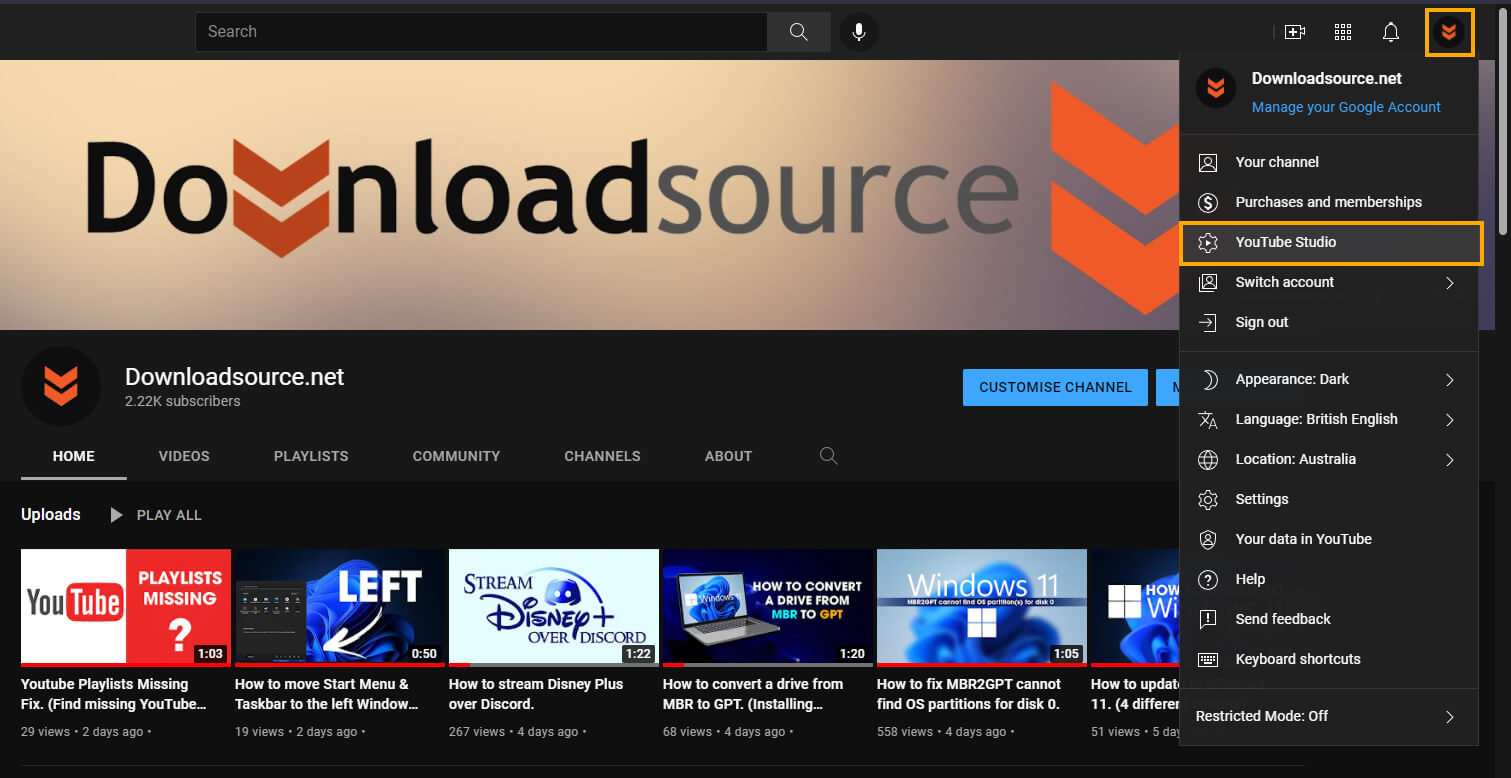 This will take you to the main YouTube Studio page where you can view the overview of your YouTube account.
In the left-hand pane, you'll see several different options. Click Playlists and you'll be taken to a page where you can view and edit all of your YouTube playlists.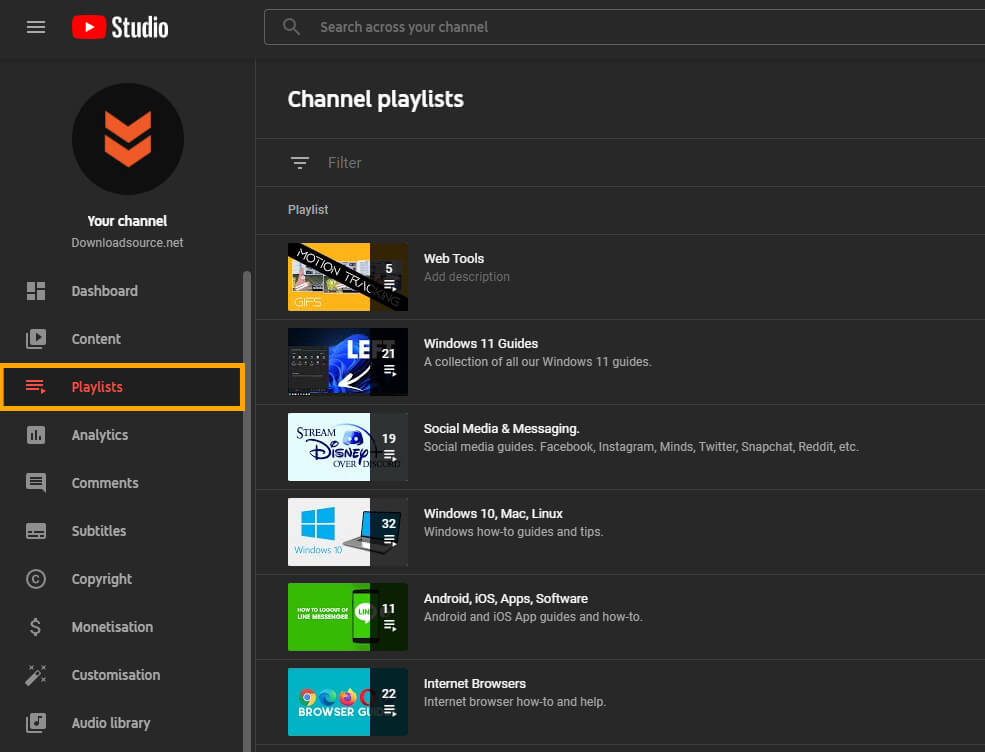 Although there is nothing you can do about Missing Playlists on YouTube it's reassuring to know that everything is still where it is supposed to be.
As we mentioned above this is a temporary glitch that has been reoccurring from time to time over the last few months, however, it isn't one to stress about. You may also notice the glitch on other YouTube channels as well. For example, if you visit your favourite YouTube channel and notice they no longer have playlists, this is the reason. While you're here, make sure you check out all of our Discord gaming guides.