If you are trying to open a file in Adobe Illustrator but keep getting the following error message The File Could Not Be Read Due To An Error. This article will show you how to quickly and easily solve the problem so that you can open the file in Illustrator without getting the file reading error message.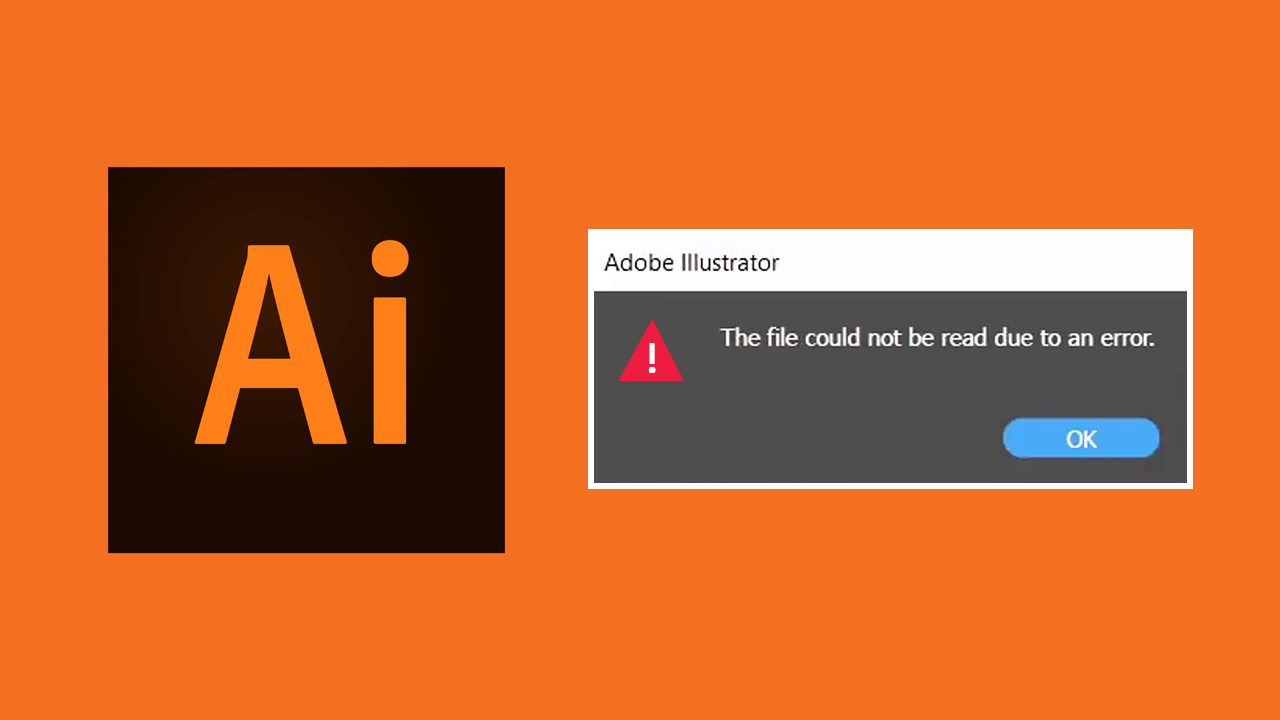 Related: How to Fix Adobe Illustrator: The Operation Cannot Complete Because Of An Unknown Error [CAN'T]
Adobe Illustrator is a powerful tool for creating stunning graphics and vectors, but it's not the most user-friendly and does have the occasional problem. A classic example is "The File Could Not Be Read Due To An Error Illustrator". This error typically occurs when attempting to open a file in Adobe Illustrator and is almost always a tiny problem with the file or file format. It's not quite a file corruption but there is enough of a data issue to cause Illustrator to get confused and display the error message.
The good news is that this issue isn't a major one so you can fix it really easily without having to restart your project or without having to do any other major troubleshooting. You'll also have all the tools you require to solve The File Could Not Be Read Due To An Error in Illustrator.
How do you fix Adobe Illustrator error: The File Could Not Be Read Due To An Error?
Fixing Adobe Illustrator error The File Could Not Be Read Due To An Error is thankfully one of the easiest error messages you will ever fix. At least if the file you are trying to open isn't a total write-off! This error message is caused by an error in the file you are trying to open. However, it is not a big enough one to ruin the entire file. As a result, you can fix the problem and get it to open in Illustrator.
First, make sure Illustrator is closed.
Next, open Paint on Windows, then open your file inside of Paint.
When your file is open simply click File > Save, without making any changes.
This will fix the minor corruption/error in the file and allow you to open it in Illustrator again.
What if this doesn't work?
If this method doesn't work for you I suggest that you try doing the exact same thing using another image editor. Photoshop, Gimp, Paintshop Pro, etc. Basically, any other program that will allow you to save the file without making any changes or saving it as a different format.
Still no luck?
If nothing has worked so far the file might potentially be beyond repair. If that is the case there is not much else you can do to solve this problem. Perhaps reverting to a backup or older version of the file might work for you. Alternatively you could try using a slightly different version of Illustrator, either newer or older.