If you have an AMD based system and are currently having problems with blue screen of death (BSOD) error AmdRyzenMasterDriver.sys crashing your computer. This article will show you several different things you can do to solve the problem and get your computer working without AmdRyzenMasterDriver.sys anymore.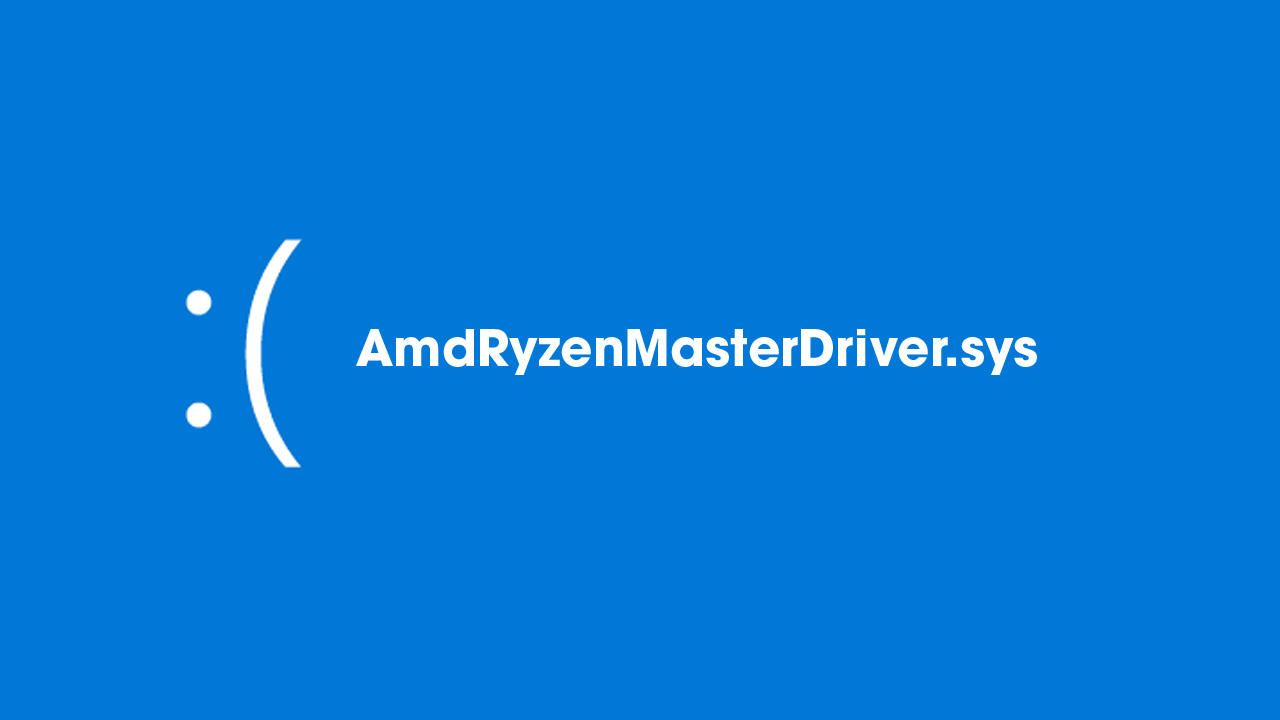 Related: How to fix Your channel options will be limited error in the Windows Insider Program.
Blue screen of death errors are some of the most common and annoying errors that occur on Windows operating systems and although Microsoft claims that Windows 11 is better than Windows 10 in every way, there are just as many BSOD issues on Windows 11 as there were on Windows 10. Unlike traditional error messages that you will come across on Windows, BSOD errors need to be taken a little more seriously as they are often caused by hardware problems.
Another problem with BSOD errors is that they can be a little vague and only offer up an error code to diagnose the issue. However blue screen of death error AmdRyzenMasterDriver.sys is pretty straightforward and hints at an error with your CPU or the software that is managing it. So how exactly do you fix this problem? Well, there are several things you can try.
How do you fix AmdRyzenMasterDriver.sys blue screen error on Windows?
To begin, the first thing you need to do is uninstall and reinstall your AMD software and drivers. You can find all of the latest drivers on the support page of the AMD website. Once you have uninstalled your current software download the latest versions and re-install them. After a system restart, you shouldn't have any more problems. If you do, continue with the next set of steps.
Update your system BIOS to fix AmdRyzenMasterDriver.sys BSOD crashes.
If reinstalling all the AMD software on your machine didn't solve AmdRyzenMasterDriver.sys crashing you will need to download and install the latest BIOS version for your computer. You can find the latest updates on your computer manufacturer's website or your motherboard manufacturer's website.
Uninstall the last Windows update that was installed.
If you noticed this issue started not long after a Windows update you should uninstall the latest update. This option may not be available for everyone but If you still have the option to uninstall the latest Windows update that was installed on your computer do that.
How to uninstall a bad Windows 11 update. Rollback a Windows 11 update.
Install the latest Windows update to fix AmdRyzenMasterDriver.sys BSOD crashes.
If you can't uninstall the last update you can try updating to the latest version of Windows instead. To force check for an update to go Settings > Windows Update and click Check for update. Once any updates have been installed you may be lucky enough for this problem to go away.
Run the SFC and DISM tools to fix AmdRyzenMasterDriver.sys error.
Run the SFC tool to check for and fix any corruption. Once the SFC tool has been completed you will also need to run the DISM tool.
First type CMD into the Start menu then right-click Command Prompt and choose Run as administrator.
When you have Command Prompt open type the following command into Command Prompt and press Enter.

If any errors are found they should be repaired automatically. If it doesn't complete properly Restart your computer in Safe Mode and repeat the process. If the SFC tool returned an error message, open Command Prompt as Administrator, then enter the following commands in order.
DISM /Online /Cleanup-Image /CheckHealth
DISM /Online /Cleanup-Image /ScanHealth
DISM /Online /Cleanup-Image /RestoreHealth