If you are playing Baldur's Gate 3 and have encountered the bug with Astarion becoming encumbered even if he isn't carrying anything. This article will show you how to quickly and easily unencumber Astarion in Baldur's Gate 3. Thankfully this issue can be solved really easily!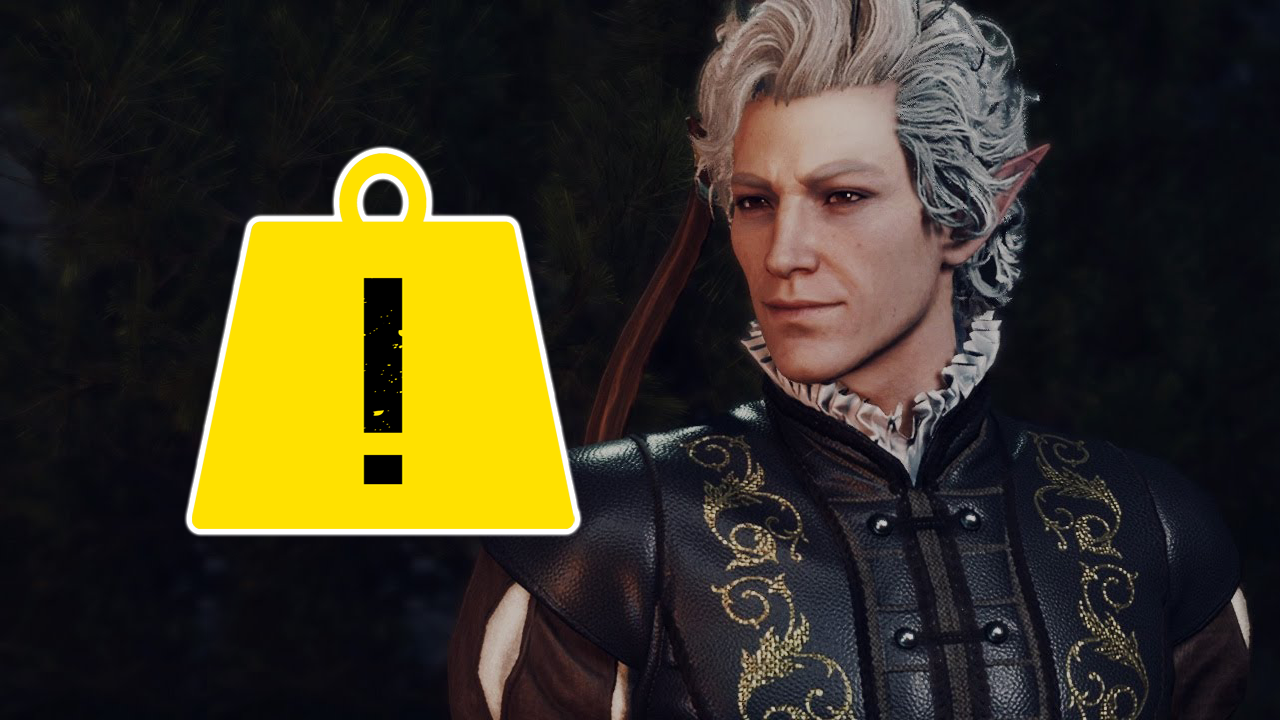 Related: How to Fix Mods Not Working in Baldur's Gate 3.
Baldur's Gate 3 is easily the best game release of 2023 so far and in my personal opinion will probably remain the best game release for a very long time. Why? Well, the game's developers aren't money-hungry trolls who made a game that looks amazing, runs amazing, and above everything else is super fun to play. It's also got a super deep story with a range of different characters and personalities.
Early on in the game, you will come across Astarion, an odd fellow who proves to be very valuable. The only problem with Astarion is that he has an annoying little encumbered bug where he gets stuck encumbered even if you take all of the items he's holding away. The most annoying part is that you probably think this is because of an ailment or an injury… I know that's what I thought, so I spend ages at camp resting and looking for an in-game solution… But it turns out Astarion being encumbered is just a silly bug. So what's the solution?
Astarion Stuck Encumbered Solution in Baldur's Gate 3? How to unencumber Astarion in BG3.
Thankfully, this is one of the very few bugs in Baldur's Gate 3 and the only one that I have personally come across so far. It's also the easiest bug I've had to fix/solve. So what do you do?
Select Astarion then load him up with gear until he is heavily encumbered (red icon).
Then unload him until he is below his encumberment level again. As soon as you drop back below his carry capacity Astarion won't be encumbered anymore.
If this doesn't work for you the first time try doing it from your camp. Uncumber him, encumber him then unencumber him again and the bug will be fixed.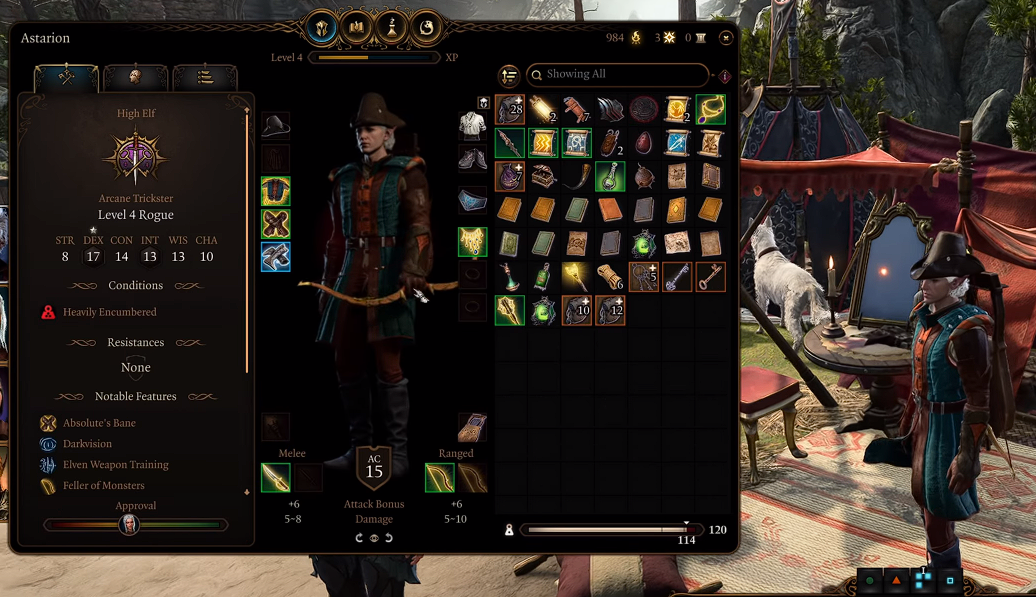 That's all there is to this entire process. At this stage, I haven't seen it happen to any other character but I guess it is possible. Theoretically, this fix should work for any character in Baldur's Gate 3 who gets stuck encumbered.
Fixing some of the other issues in Baldur's Gate 3?
If you are one of the very few unlucky people that is having problems with the game's performance or crashing check out some of the guides below. They will guide you through all of the steps to get BG3 working again.
How to Fix Mods Not Working in Baldur's Gate 3.
How to Play co-op Multipayer in Baldur's Gate 3
How to Fix Black Screen Issues in Baldur's Gate 3
How to Fix Baldur's Gate 3 Not Launching on Windows.
How to fix Baldurs Gate 3 Crashing on Windows 11.