If you are using mods with Baldur's Gate 3 but have started having issues with them not working or causing the game to crash randomly or not to boot at all. This article will show you several different things you can do to solve the problem of mods not working in BG3 on Windows pcs.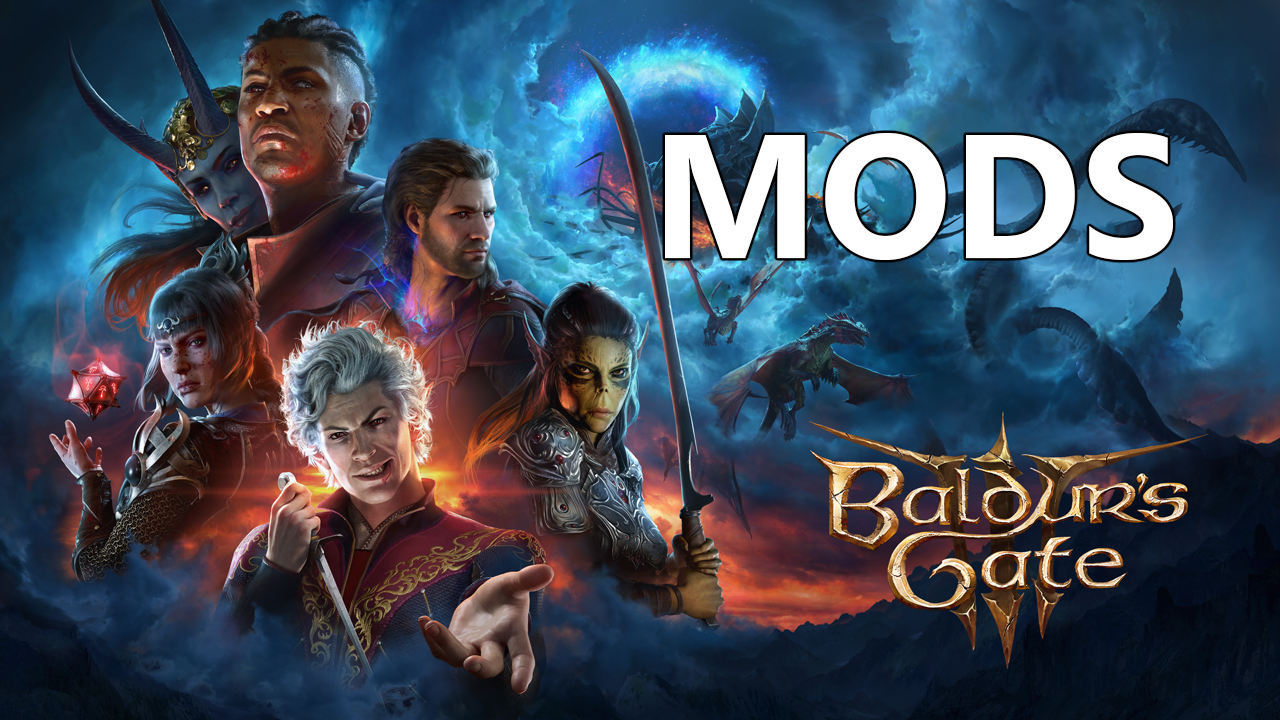 Related: How to Play co-op Multipayer in Baldur's Gate 3
Baldur's Gate 3 is proving to be the most popular game release of 2023 and while Hogwarts Legacy was a tough game to beat, it still falls short in a lot of areas! What exactly do we mean by that? Well, while Legacy was great it had a lot of performance issues, Denuvo, and content hidden behind pre-order bonuses etc. In comparison, Baldur's Gate 3 runs like a gem, looks fantastic and you get everything straight up without any hidden costs or content hidden behind extra purchases.
Apart from all those things Baldur's Gate 3 is simply a brilliant game with a brilliant story and just as importantly it's also highly modable. Something that a lot of players are going to start taking advantage of as soon as possible. However, as with all new releases using mods early on is a tricky affair as stability is almost nowhere to be found. So what's the reason for this?
The main reason using mods with games shortly after release is so unstable is because games generally get frequent updates in the first few weeks/months after launch. This means any mods that are created have a high chance to break when an update changes something the mod uses to function. As a result, it's always best to wait a little while before jumping into modding games. However, if that isn't you and you want mods for Baldur's Gate 3 right now here's what you need to do!
How do you fix mods not working in Baldur's Gate 3? | Fix Baldur's Gate mods not working after a game update.
So! The first thing you need to check for are mod updates. So head on over to the place you got your mods and download any updated mods. This will probably be Nexus mods and you probably using the Vortex mod manager.
If this is the case, open Vortex on your computer then click the Update icon in the upper left-hand corner of the screen. If you have quite a few mods, this will take some time to process. If any updates are detected, you'll get a notification. Some will auto-update, while others will require a manual update.
To manually update a mod, just right-click on the mod and select view on Nexus Mods, then download the latest file.
When checking for and updating mods, pay close attention to the primary mods (dependencies). If a core mod is broken you can expect a lot of other mods to fail.
If you aren't using Vortex Mod Manager you are going to have to update and replace all of the mod files you added manually each and every time a mod is created. This is a time-consuming process which is why most people have switched to using Vortex.
Problems playing Baldur's Gate 3? Crashing, Launch or Black Screen issues?
If you are having some issues playing BG3 because the game keeps crashing or keeps putting a black screen up randomly. Check the guides below. These guides will guide you through all the troubleshooting steps required to get Baldur's Gate 3 running perfectly on your device.
How to Fix Baldur's Gate 3 Not Launching on Windows.
How to Fix Black Screen Issues in Baldur's Gate 3
How to fix Baldurs Gate 3 Crashing on Windows 11.