If you are playing Baldur's Gate 3 and are really enjoying the single-player game but would also like to experience what BG3 is like playing with friends and other human players. This article will show you how to co-op in Baldur's Gate 3. An awesome way to get your DND fix in a super unique and amazing format.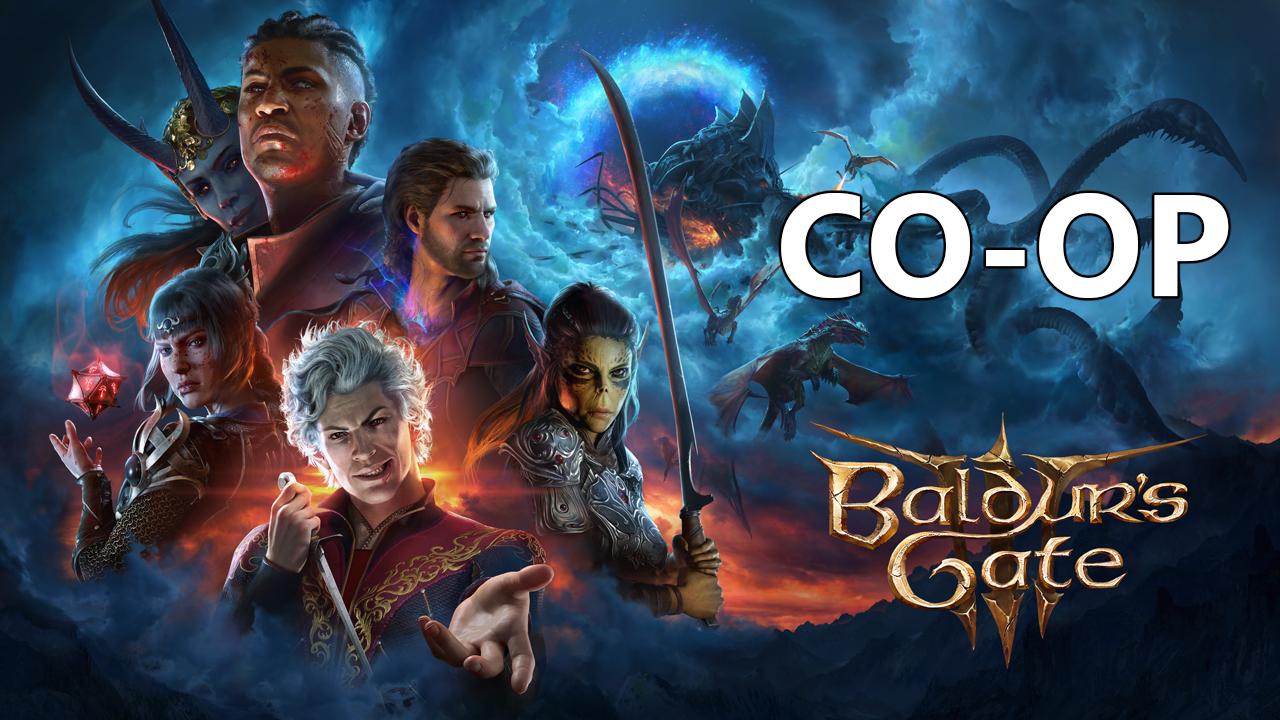 Related: How to Fix Black Screen Issues in Baldur's Gate 3
It's been a long time! And I mean a long time since a game as good as Baldur's Gate 3 was released. The last game that came close was probably Divinity Original Sin II or Skyrim. Depending on your play style and your social level you have two awesome options for playing BG3. Single-player or coop with up to 4 players. Brilliant right?!
Multiplayer and co-op in Baldur's Gate 3 allow you to experience the role-playing adventure alongside your friends, diving deep into the world of Dungeons and Dragons. Finding Co-op in Baldur's Gate 3 might not be immediately obvious, as is the case with some games Darksiders Genisis for example. Thankfully, playing coop in Baldur's Gate 3 isn't as ridiculously complicated as it is in Darksiders so follow the steps below and you'll be playing coop in BG3 pretty quickly.
Hosting or Joining a Co-op Game in Baldur's Gate 3.
For Same-Platform Players (GOG or Steam)
From the main menu, choose Multiplayer to access hosted games.
Join games hosted by your friends or invite them directly if they're on your Steam or GOG friends list.
It's that simple!
For Cross-Platform Players (GOG and Steam)
All players must have Larian accounts for cross-play and cross-save features.
Ensure Direct Connections is enabled in Settings.
The host should choose Direct Connections to generate a unique code.
Share the code with your friends to let them join your game.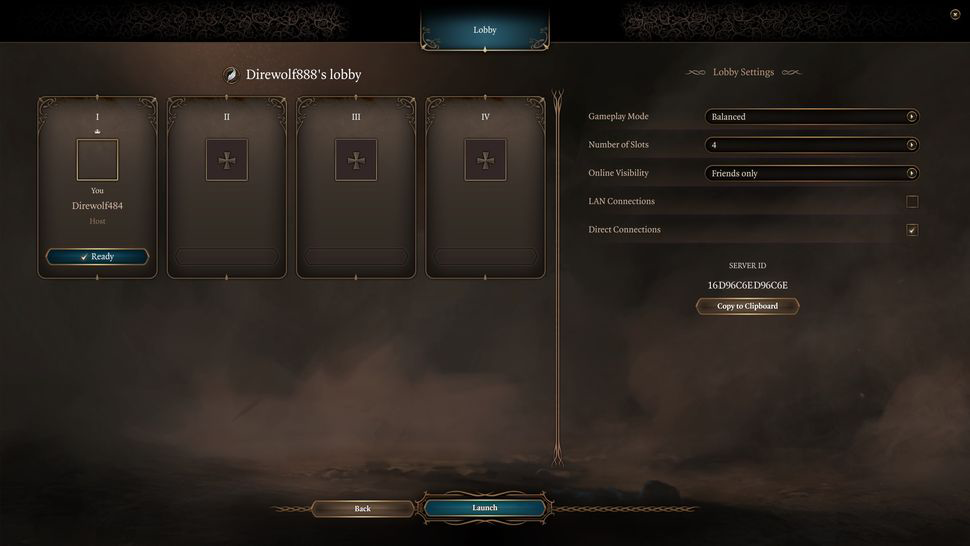 During Co-op Gameplay:
Co-op supports up to four players.
Adding human players reduces the option to have NPCs in the party.
In games with less than four human players, manage NPC assignments by pressing Escape and selecting Session.
While you've probably already guessed it's important to note that co-op in Baldur's Gate 3 supports up to four players. With each human player in the game, you'll lose an NPC in the party. If you are playing with less than 4 people in a co-op game 2 for example, you can press Escape and then select Session in order to change out what NPCs are assigned to what player. This works great with 2 player coop as each human player can have 1 NPC each.
Although these steps are for PC coop in Baldur's Gate 3. Baldur's Gate 3 is also set to arrive on PlayStation 5 on September 6, 2023 and the process should be almost identical. As for the Xbox version, fingers crossed it isn't too far away either.
Problems playing Baldur's Gate 3? Crashing or Black Screen issues?
If you are having some issues playing BG3 because the game keeps crashing or keeps putting a black screen up randomly. Check the guides below. These guides will guide you through all the troubleshooting steps required to get Baldur's Gate 3 running perfectly on your device.
How to Fix Baldur's Gate 3 Not Launching on Windows.
How to Fix Black Screen Issues in Baldur's Gate 3
How to fix Baldurs Gate 3 Crashing on Windows 11.