If you are playing MW3 online but are having major issues with lag spikes and your game connection there's a good chance you are having packet burst issues. Packet bursts lead to lag, disconnects, stuttering and even rubber banding. Thankfully, in a lot of cases they can be resolved with a few tweaks and reconfigurations so follow along as we show you how to fix packet burst problems in Call of Duty Modern Warfare 3.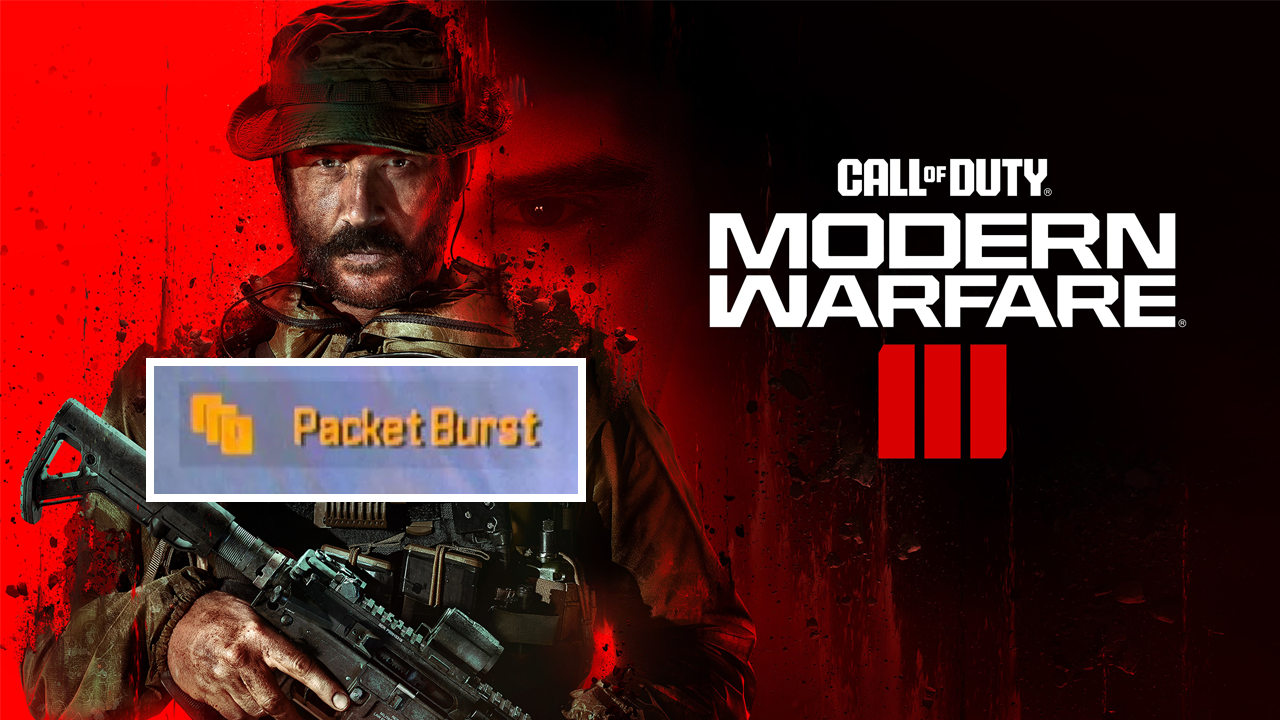 Related: How to fix Modern Warfare 3 DirectX Unrecoverable Error.
Just like every other online multiplayer game that has come before it, MW3 multiplayer relies heavily on a good stable internet connection, without any Packet Burst issues. Without a decent connection, you're going to have issues with lag, stuttering, rubberbanding and a range of other random issues. Oddly though, even if you have an amazing internet connection you may still have problems with Packet Bursts and Packet Loss. So this article show you several different things you can do to deal with them.
If you are using a WiFi network, make sure that you have a good stable connection that doesn't go from 1 bar to max bars like a yoyo. If you have a connection like all the solutions shown below won't help. If it is possible, I highly suggest that you start using an ethernet cable for maximum stability.
Adjust Internet Packet Priority to fix MW3 Backet Burst Issues.
To do this there are several different steps you will need to follow in order to get the desired outcome. We've listed them in an easy to follow way so work your way down the list in order. This is the easest method and the one that will give you the best results.
Access Device Manager
Right-click on the Windows icon and open Device Manager.
Navigate to Network Adapters, and choose the relevant device (Intel or Realtek).
Access the device's properties and click on "Advanced."
Changing Priority & VLAN Settings
Within the Property section, select "Priority & VLAN."
Set Priority & VLAN to Enabled.
Confirm changes and close the window.
Resetting Internet
Open Command Prompt as an administrator.
Enter the prescribed codes found in the description.
Additionally, reset the network in Windows settings by accessing "Network & Internet" > "Advanced Network Settings" > "Network Reset" and restart the computer.
Adding Ports for MW3 to fix MW3 Backet Burst Problems.
Configure Windows Defender Firewall
Open Windows Defender Firewall and access Advanced Settings.
Navigate to Inbound Rules and create a new rule.
Select "Port," choose TCP, and input the specified ports from the video description.
Create a new rule for UDP using the respective ports provided.
Verification and Testing
After adding the MW3 ports, check if the problem is resolved. If not, proceed to the next step.
Reset your Modem/Router.
Resetting the Modem
If the previous solutions didn't resolve the issue, perform a modem reset to eliminate potential connectivity issues.
Further Troubleshooting
If none of the solutions proves to be effective, consider reinstalling the game. If the problem persists and is server-related, it might be beyond your control.
Troubleshooting Hardware Issues (PC Only).
Close Background Processes
Shut down unnecessary apps running in the background.
Particularly target memory and data-intensive apps like OneDrive or Google Drive.
Update Drivers
Check and update all hardware drivers, especially GPU and Ethernet adapter drivers. You can find all driver downloads and updates on your computer manufacturer's support page. If you have a custom desktop you can find Ethernet and WiFi drivers on the motherboard support page.
Optimize Ethernet Settings
Ensure the latest motherboard or adapter drivers are installed.
Adjust Ethernet settings to avoid low power modes affecting gameplay.
Disable Windows QoS Packet Scheduler
Navigate to Control Panel > Network and Sharing Center.
Select Ethernet, right-click, go to Properties, and disable QoS Packet Scheduler.
Update your BIOS.
If you haven't updated your BIOS for a while make sure that you have the latest version installed. While this probably isn't going to make a huge difference it's also a very basic update that you should be checking from time to time anyway.