If you have a Corsair VOID PRO Wireless headset and have recently updated ICUE to version 3.19.120, you've probably discovered that it no longer connects to your Windows 10 PC like it used to. If so follow along as this article guides you through the solution to get your VOID PRO Wireless to connect to your PC properly.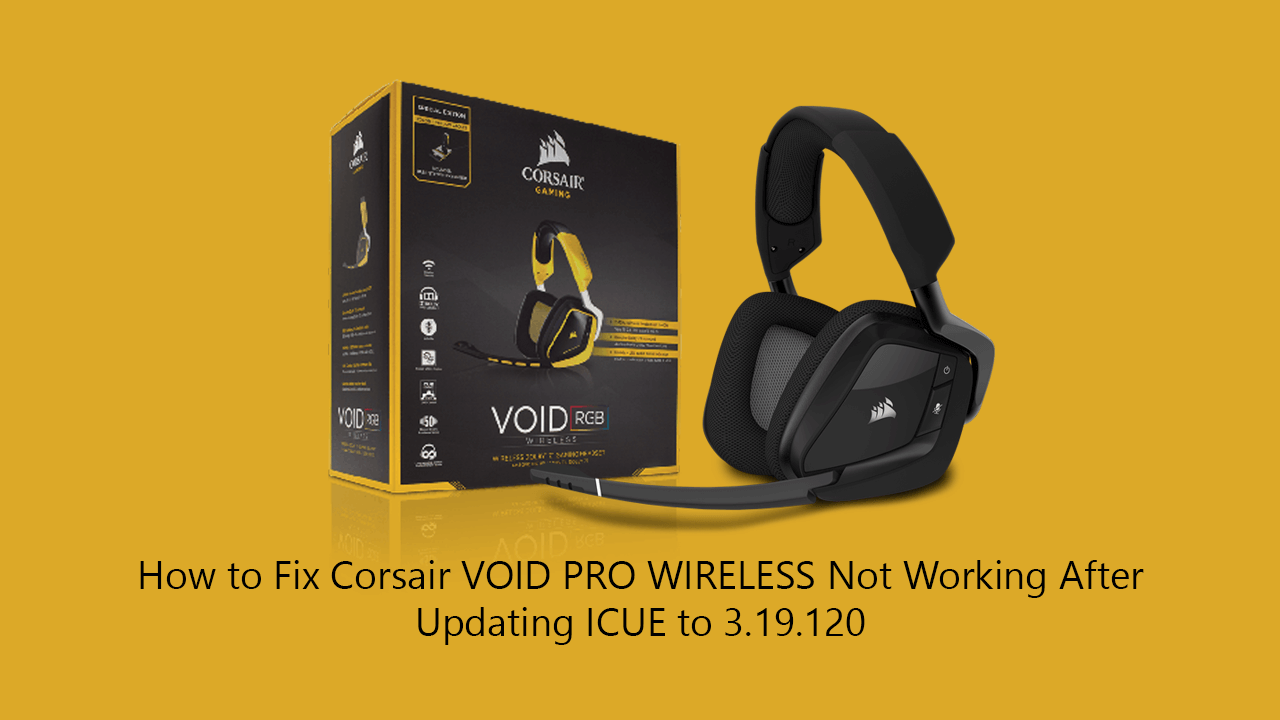 How to Fix Windows 10 Using Too Much CPU After Update KB4512941. (Windows 10 High CPU Usage Fix KB4512941)
Over the years, wireless headsets have become super popular and far more reliable than they once were. They've also undergone some massive improvements in battery life, with the average pair of wireless headphones now lasting at least 16 hours. With some brands stretching battery life out to near 20 hours… Although this is great news for consumers, there are still some things holding back wireless headphones, at least gaming varieties.
Unlike wireless headsets designed for use with smartphones and portable devices, most gaming headsets generally rely on software to manage user preferences, EQ settings, and of course RGB, if you are using a more expensive model. A classic example of this recently occurred when Corsair ICUE was updated to version 3.19.120, in turn causing most Corsair VOID PRO Wireless headsets (and other selected wireless Corsair headsets) to stop working on Windows 10. Although they remain connected for the most part, they do not play any sound.

Even though an official fix is still currently being worked on, it is possible to fix the issue and get your Corsair VOID PRO Wireless headset to connect to Windows 10 again. So follow along as we guide you through the process.
Related: How to Mute Audio From a Tab When Switching to a New Tab on Google Chrome. (Automatically Mute Background Tabs When Changing Tabs in Chrome)
How Do You Fix Corsair VOID PRO WIRELESS Headsets Not Working on Windows 10? (VOID PRO WIRELESS No Sound After ICUE Update)
In order to get your Corsair Wireless headset to connect to ICUE again after updating to ICUE 3.19.120, you'll need to uninstall and reinstall your headset drivers and/or your dongle drivers. To do this turn off your headset, then right-click the start menu and select Device Manager. Here locate and expand Sound, video and game controllers.

From the list that appears, find Corsair VOID Wireless Gaming Dongle (or whatever your Corsair device/dongle is called) then right-click on it and select Uninstall Device. Once you have done this, Restart your computer, turn on your headset, then wait for Windows 10 to automatically reinstall your device drivers. As soon as the process completes your headset will start working again and you won't have to take any further action.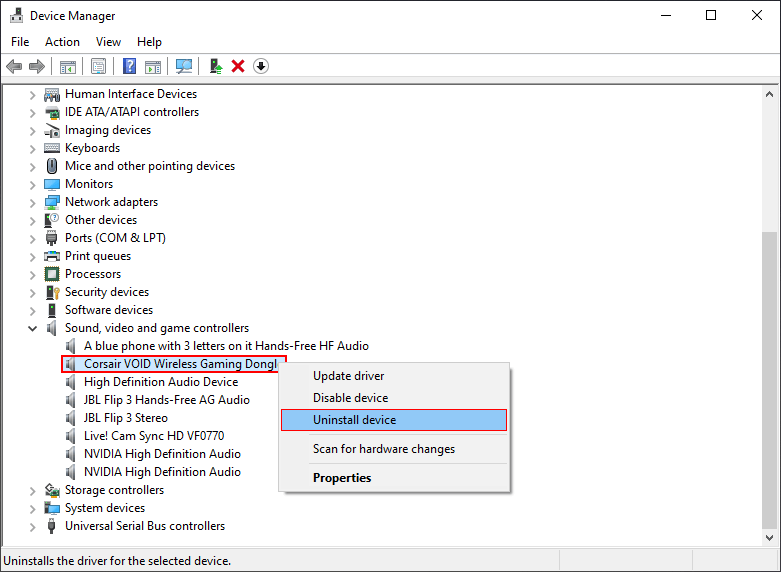 Alternatively, if you still have the download file, you can uninstall ICUE version 3.19.120 and reinstall whatever older version you have. This will also fix the problem causing Wireless Corsair headsets to stop playing sound on Windows 10.
On a Side Note…
If you are gaming from an ASUS ROG PC or a PC with an ASUS ROG Motherboard, you may wish to check out the following article which will show you how to disable the bright red Q-Code LED. An option only recently added to ASUS ROG motherboards.
How to Disable the Q-Code LED on Asus ROG Motherboards. (Disable Red Q-code LED)