If you are using Davinci Resolve on Windows 11 but are having a lot of problems with it crashing on open, crashing shortly after opening, or crashing randomly during use. This article will show you all of the things you need to do in order to stop Davinci Resolve from crashing on Windows 11.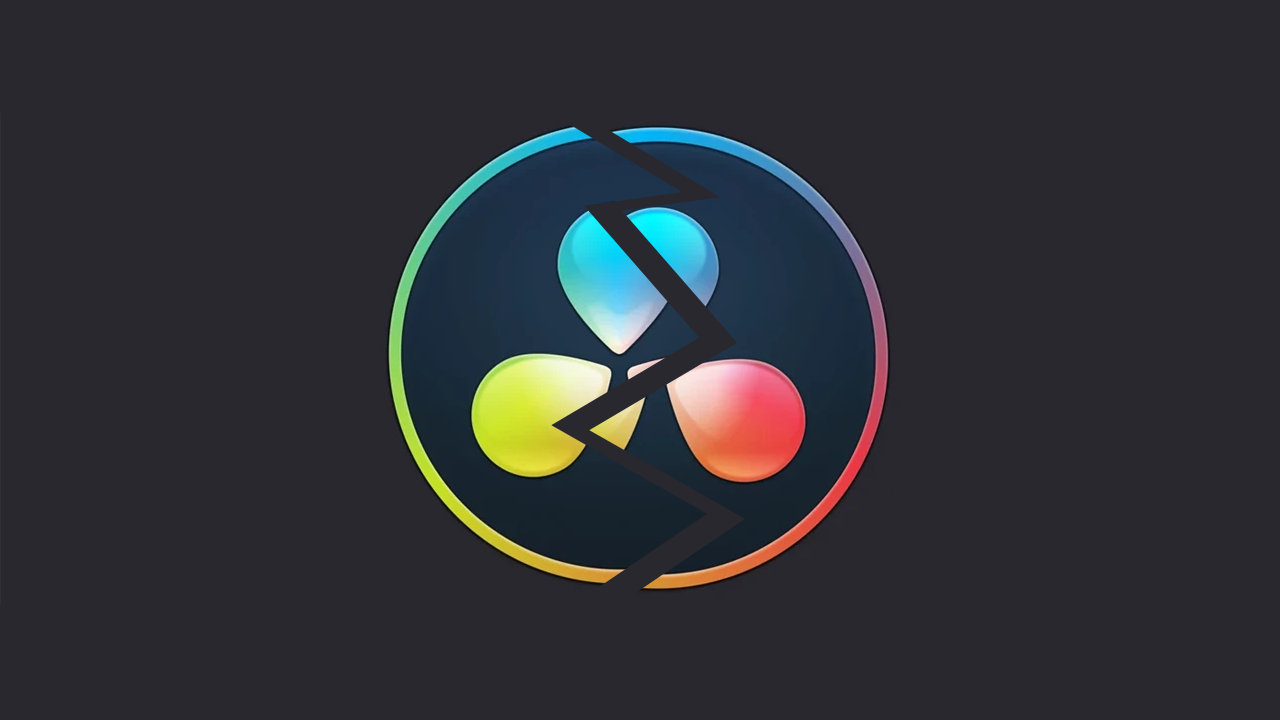 Related: How to disable Audio Forwarding in SCRCPY. Disable Audio Streaming in SCRCPY.
Program crashes and failure to open on Windows operating systems have long been familiar issues, occurring regardless of the software's reliability. Even the most robust programs eventually succumb to such problems, especially after major feature updates, like those provided by Windows.
Davinci Resolve, known for its reliability, is not exempt from these issues. It, too, can suffer from crashes and opening problems, preventing users from launching the application.
The root cause of Davinci Resolve's problems on Windows 11 usually lies in the changes made by Microsoft to the way certain programs interact with hardware. These changes are primarily aimed at making Windows more energy-efficient for laptops and battery-powered devices. Unfortunately, these performance adjustments can have a negative impact on the resources that Davinci Resolve relies on, resulting in its failure to open and function properly on Windows 11.
Before you start any of the steps shown below, make sure you have checked for any Windows updates and that your computer's BIOS is fully up to date. These are two simple things that have a high chance of solving most Davinci Resolve errors.
How do you Fix DaVinci Resolve Crashing on Windows 11?
In order to get Davinci Resolve to stop crashing on Windows 11, you will need to follow the steps shown below.
Open Windows Settings by pressing Windows Key + I.
Next, go to Display > Graphics.
On this page click the Add Desktop App button and select the Resolve.exe file inside the Davinci Resolve installation folder.
Once you have done this use the drop-down arrow next to Davinci Resolve to expand more options.
Here change the GPU preference option from Let Windows Decide to High Performance.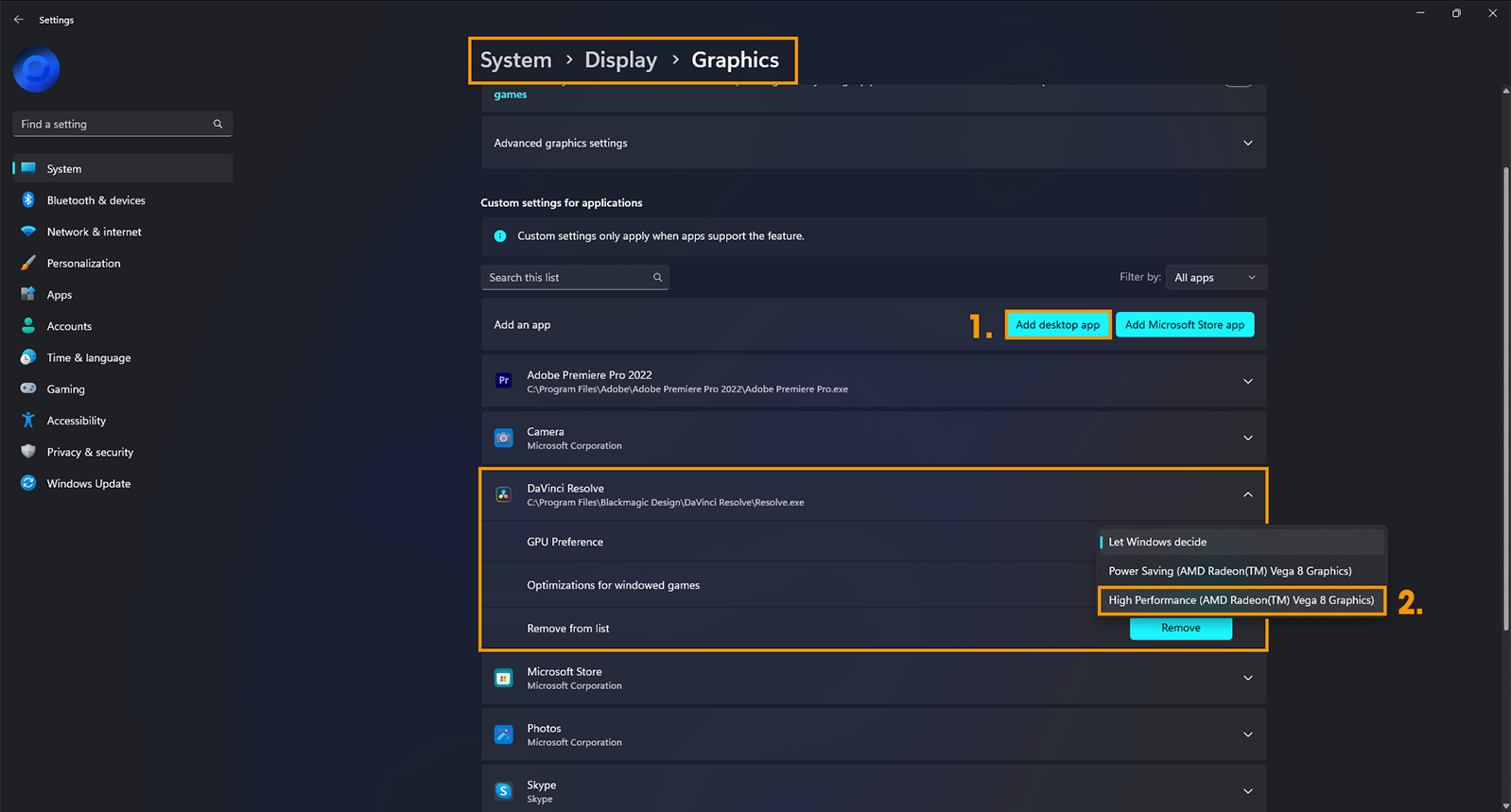 After you have made this change you can go back into Davinci Resolve and use it as you normally would.
If you are still having problems with Davinci Resolve follow the steps below.
If you have Intel Graphics & Davinci Resolve Keep crashing.
If your computer has Intel Graphics you will need to follow a slightly different process so check out all of the steps shown in this guide. Intel GPUs are a little more tricky to work in Davinci Resolve at the moment.
Still not working? Try these options as well.
Make sure that you have tried using the latest drivers available for your GPU.
If you recently updated to newer drivers and the issue started, go back to the old ones for a while.
Uninstall your GPU drivers using Display Driver Uninstaller (DDU)
Check that your GPU is supported. There are some GPUs (Intel) that aren't supported by Davinci Resolve.
If an update is available Update Davinci Resolve as well
Uninstall and Reinstall Davinci Resolve. Make sure you restart your computer before you reinstall Davinci.
Uninstall parsecc display drivers and Citrix display drivers.
Note: This process works in all versions of Davinci Resolve even the older versions that you may still be using.