A brief article showing you a number of solutions you can use to fix Google Chrome error ERR_CONNECTION_REFUSED. A unique Chrome error that prevents web pages from loading.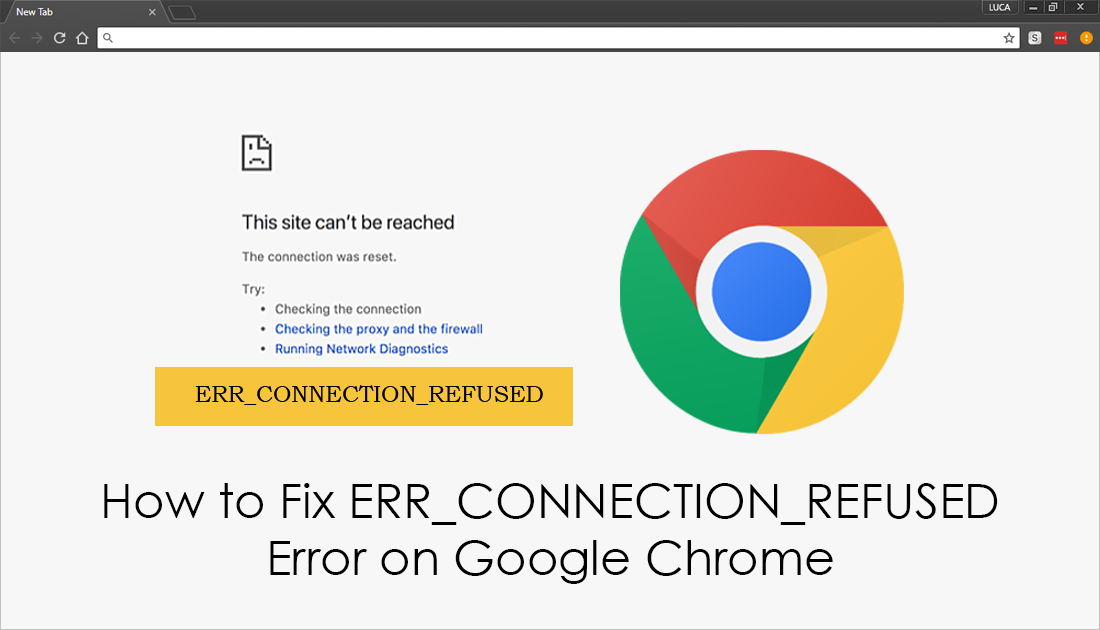 How to Fix ERR_CONNECTION_RESET on Google Chrome.
For an internet browser that boasts more than 70% of the market, Google Chrome has quite a few random error messages ready to unleash. One of the most frustrating yet not so common errors you may encounter is ERR_CONNECTION_REFUSED. Thankfully just like most other errors, ERR_CONNECTION_REFUSED can be fixed following a few standard steps.  
Note: Make sure you have the latest version of Chrome installed on your system. To force Chrome to update, go to Settings > About Chrome. If any updates are available, Chrome will download and install them for you.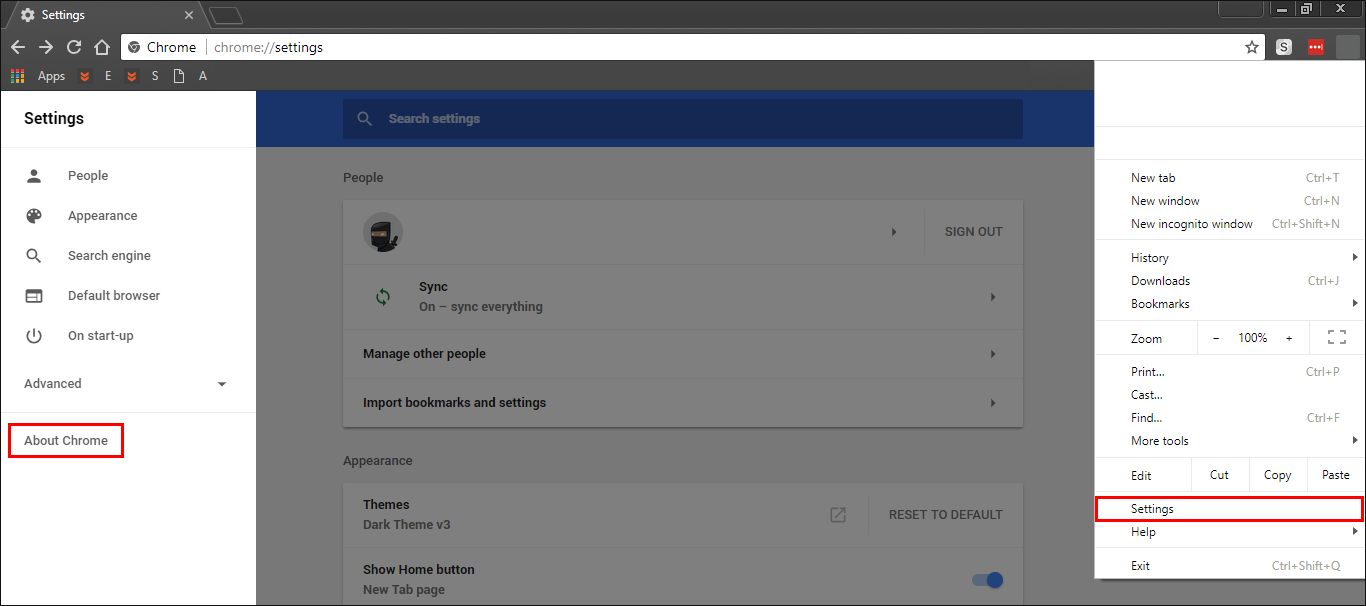 Before you start the main part of this guide, there are a few basic things you should try first. Make sure you have:
Cleaned your system registry.
Scanned your computer for viruses and malware.
Restarted your modem/router.
If you don't have a registry scanner/cleaner or good antivirus and malware programs, check out some of the popular free options available below.
Download AVG. (antivirus protection)
Download Avast. (antivirus protection)
Download CCleaner. (registry cleaner)
Download Malwarebytes. (malware protection)
You should also disable any third-party antivirus/firewall programs you are running, as well as any VPNs or Proxies, then check to see if Chrome works normally. Sometimes overprotective software and services can cause ERR_CONNECTION_RESET on Chrome. Just remember to re-enable them as soon as you have checked.
If the error isn't present when they are disabled, you need to make some changes within your chosen protection program. If you are still getting ERR_CONNECTION_RESET after all these checks, continue with the more advanced options below.
Flush Your DNS Cache and Renew Your IP to Fix ERR_CONNECTION_RESET on Chrome.
To do this open Command Prompt as Admin and type the following commands, pressing Enter after each.
ipconfig /release to release your IP

When they finish running, Restart your computer and check to see if Chrome is working once again.
Clear Chrome's Browser Cache, Data, and Cookies to Fix ERR_CONNECTION_RESET.
Clearing Chrome's browsing data (cache, data, cookies) is another quick and easy way to fix a variety of different errors messages and only takes a few moments. If you've never done this before check out our comprehensive guide below.
How to Clear Browsing Data From Google Chrome.
Reset Chrome Browser Settings to Fix ERR_CONNECTION_RESET.
Another reliable and easy potential solution for ERR_CONNECTION_RESET is to reset/refresh your browser. This is the closest thing to a clean reinstall without the work involved, if you've never reset Chrome before, check out the guide below.
How to Reset/Refresh Google Chrome.
If Chrome still isn't working... It's time for a clean installation...