If you are trying to watch Twitch from your Internet browser, Chrome, Edge, Firefox, Brave, Vivaldi, etc. But keep getting the following error message: 5000: Content not available. You'll need to run through a few different troubleshooting steps to fix the problem. However, before you get started with them, try restarting your browser. This is a pretty quick fix for the problem.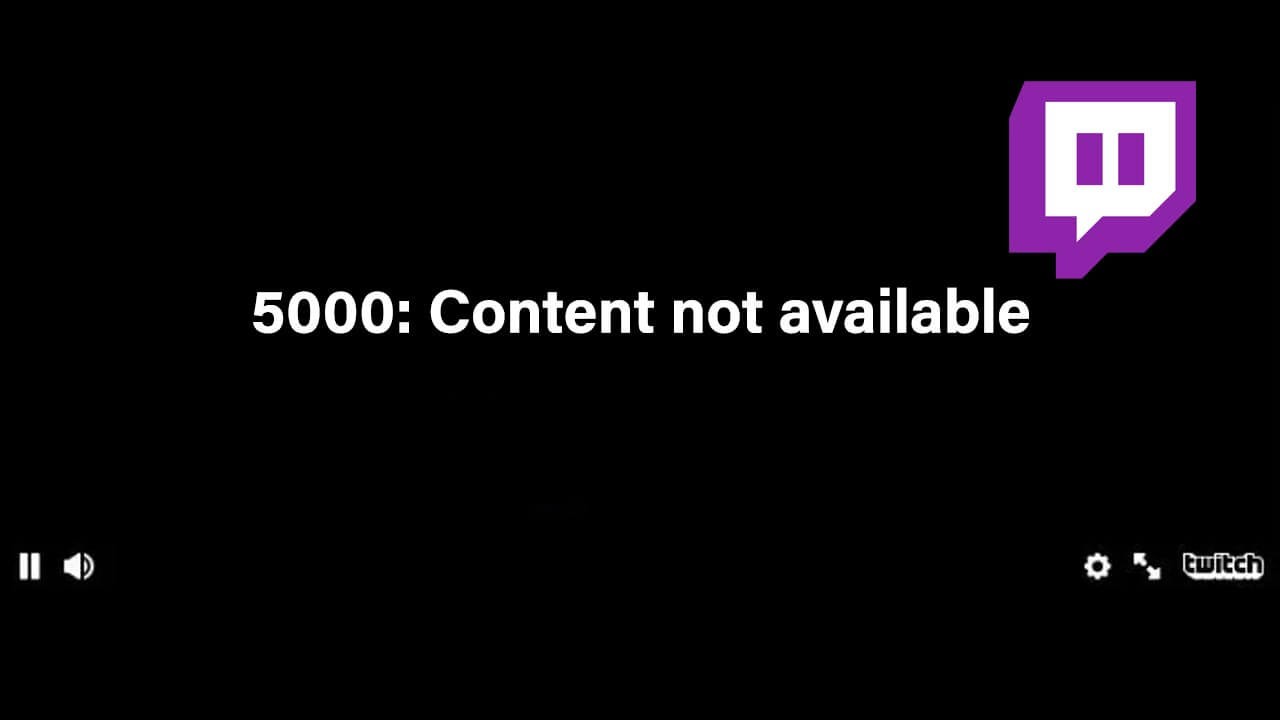 Related: How to enable Twitch Radio to stream Twitch in audio-only mode.
Twitch is almost always a stable streaming service that can be accessed from most modern devices without any issue. It's quick to load, has endless amounts of content, and playback is always very well optimised, though it is capped at 1080p still. Although the mobile app is by far the most stable and easy to use Twitch platform most people are still watching Twitch from their PC or laptop using an Internet browser. Which brings us to today's issue, fixing Twitch error 5000: Content not available.
As always, there are quite a few different reasons they may happen, so don't automatically jump to the conclusion that there is something wrong on your end. More often than not Twitch error 5000: Content not available is Twitch based. From my experience using the platform as a streamer and a viewer I can say that this error usually occurs when a stream ends because of technical difficulties, the content is deleted suddenly or Twitch goes down for some reason. Because of this, you'll want to wait a few minutes before starting to troubleshoot the issue.
If you have waited at least 5 minutes or more and the problem just won't go away, it's definitely time to start doing some troubleshooting locally, so lets get stuck into some of the potential fixes for Error 5000: Content not available on Twitch.
Quick checks to fix Twitch error 5000: Content not available.
Wait 5 minutes to see if the problem resolves itself.
Restart your browser.
Restart your router.
Restart your computer.
Disable your browser extensions and try again.
Clear your browser cache and cookies.
Flush your DNS.
How do you fix Twitch Error 5000: Content not available?
Fixing Error 5000 when browsing Twitch is usually quite an easy problem to solve and typically just requires you to wait 5 to 10 minutes for the problem to resolve itself. If a streamer suddenly ends their stream or deletes the content abruptly, this error message will be displayed. Even though you're supposed to see the blue error screen when a stream drops. If waiting doesn't fix the problem, I suggest restarting your router and starting with the other options below.
First, Restart your browser to see if the problem goes away. If it does you're done.
If a browser Restart doesn't fix Error 5000 on Twitch, try switching browsers, If a different browser plays content without any problems, you'll need to
Clear your main browser's cache and cookies.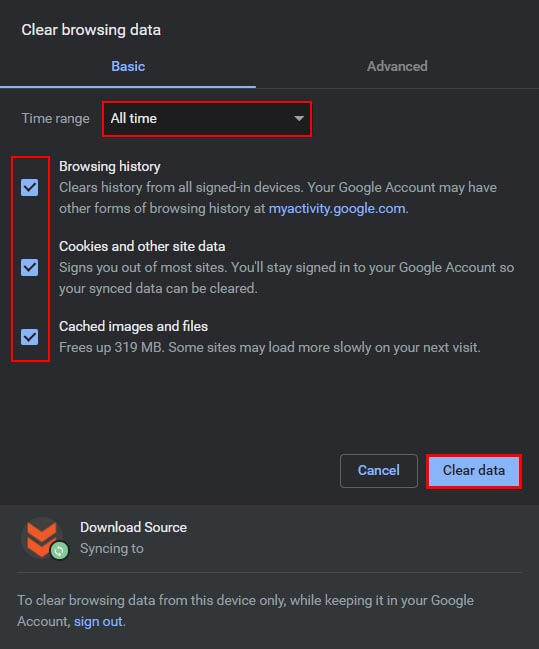 If everything up until this point hasn't fixed error 5000 on Twitch, try disabling all your extensions and checking again. Sometimes extension updates (ad blockers in particular) can cause issues, especially on Twitch.
If you're still having problems with Twitch error 500 Content not available after checking everything above, you'll need to flush your DNS. As this is a little more tricky, we'll give it its own heading.
How to flush your DNS to fix Twitch Error: 5000 Content not available.
Seeing as nothing so far has helped, you'll need to flush your DNS.
To begin, open Command Prompt as administrator by searching it from the Start menu, then right-clicking it and selecting Run as administrator from the list.
When Command Prompt is open type or copy and paste: ipconfig/flushdns into the window and press Enter. Now let the command run until you get a message that says Successfully flushed the DNS Resolver Cache.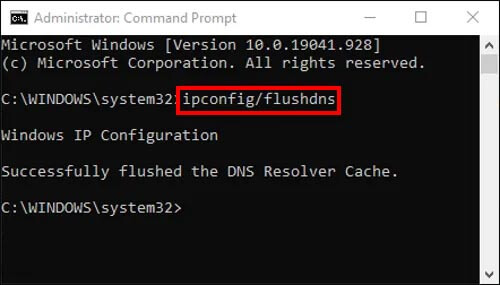 You should now be able to restart your browser and Twitch should be working.