If you are using Twitch to stream or watch content, you may have recently noticed a spike in "Failed to load module error" messages. These annoying error messages occur when certain parts of a streamer's page aren't working correctly. The good news is that there are a few different things you can do to solve the problem.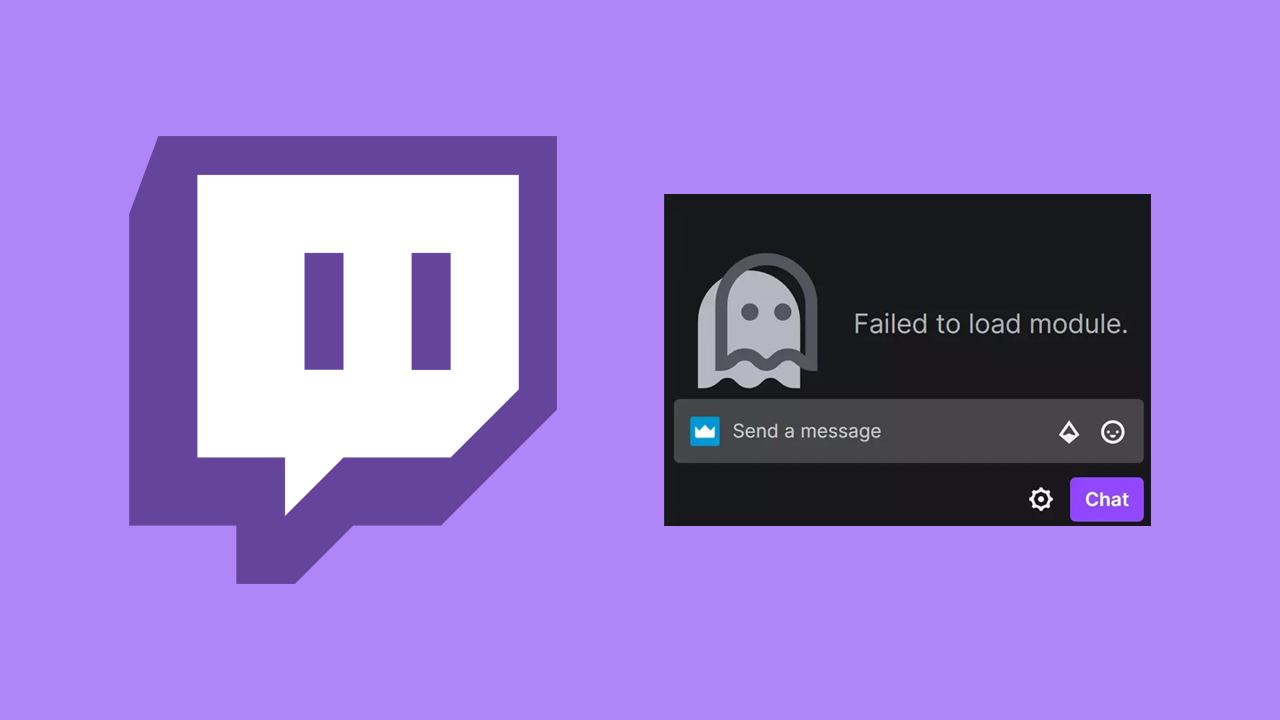 Related: How to fix Halo Infinite not working after the latest update (March 2023).
Although YouTube has tried repeatedly to knock Twitch from the top spot for content Live streaming services, Twitch is still the go-to choice for gamers, artists, musicians, cooking enthusiasts, and quite often attention-craving women to flaunt their skills and interact with their audience.
While Twitch is a booming platform that pretty much every streamer is using it isn't perfect. There are a lot of random problems you'll encounter. Thankfully, a good percentage of these issues can be resolved easily, while a lot of the others are entirely up to Twitch to resolve on their end. In the case of "Failed to load module," there are a couple of different possibilities. The first is that the asset/module being used is broken or there is a browser cache issue. The example below is pretty much what you'll see each and every time.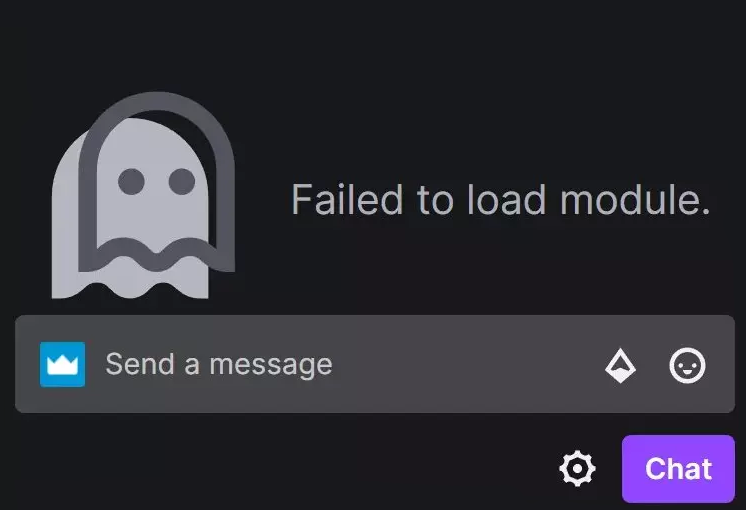 How do you fix Twitch error: Failed to load module? Clear your Internet browser cache.
The quickest and easiest way to solve Twitch Failed to load module error is to clear your Internet browser's cookies and cache. If you haven't done this before, check out the following article for all the steps for each different browser.
How to clear the cache and cookies in Chrome, Firefox, Edge, & Brave.
For most people, this will solve the issue instantly and works for any browser you may be using. On the odd chance this doesn't solve the issue you can try some of the other steps shown below.
Try Disabling Hardware acceleration to fix Twitch error: Failed to load module.
Hardware acceleration can ease the burden of load and allow your hardware to take it on, instead of the browser using it. Just keep in mind that disabling Hardware acceleration does have its benefits so there is a trade of in doing this.
Google Chrome:
Open Chrome and click 3 dots, then select Settings.
On the left side, select System.
Toggle Use hardware acceleration when available to the ON position.
Microsoft Edge:
Open Edge and go to Settings.
Select System and performance on the left.
Under System, toggle Hardware acceleration to ON.
Mozilla Firefox:
Open Firefox, click 3 lines, and pick Settings.
In the General section, scroll down to the Performance section.
Here, untick the Use recommended performance settings and make sure Use hardware acceleration when available option is enabled.
Disable or uninstall browser extensions.
Try disabling all of your browser extensions and using Twitch as you normally would. If everything is working you can slowly enable your extensions one by one until you find the one that's causing Twitch to show the Failed to load module error message.
More Twitch guides?
If you have some other Twitch issues you want to fix or just want to make some changes and improvements to things make sure you check out our collection of Twitch guides here.