Learn how to fix the problem causing Google Docs to paste copied content into a document without any formatting, links or images. Fix Google Docs Automatically removing all context and formatting from any content pasted into a document from another source, including images, and links.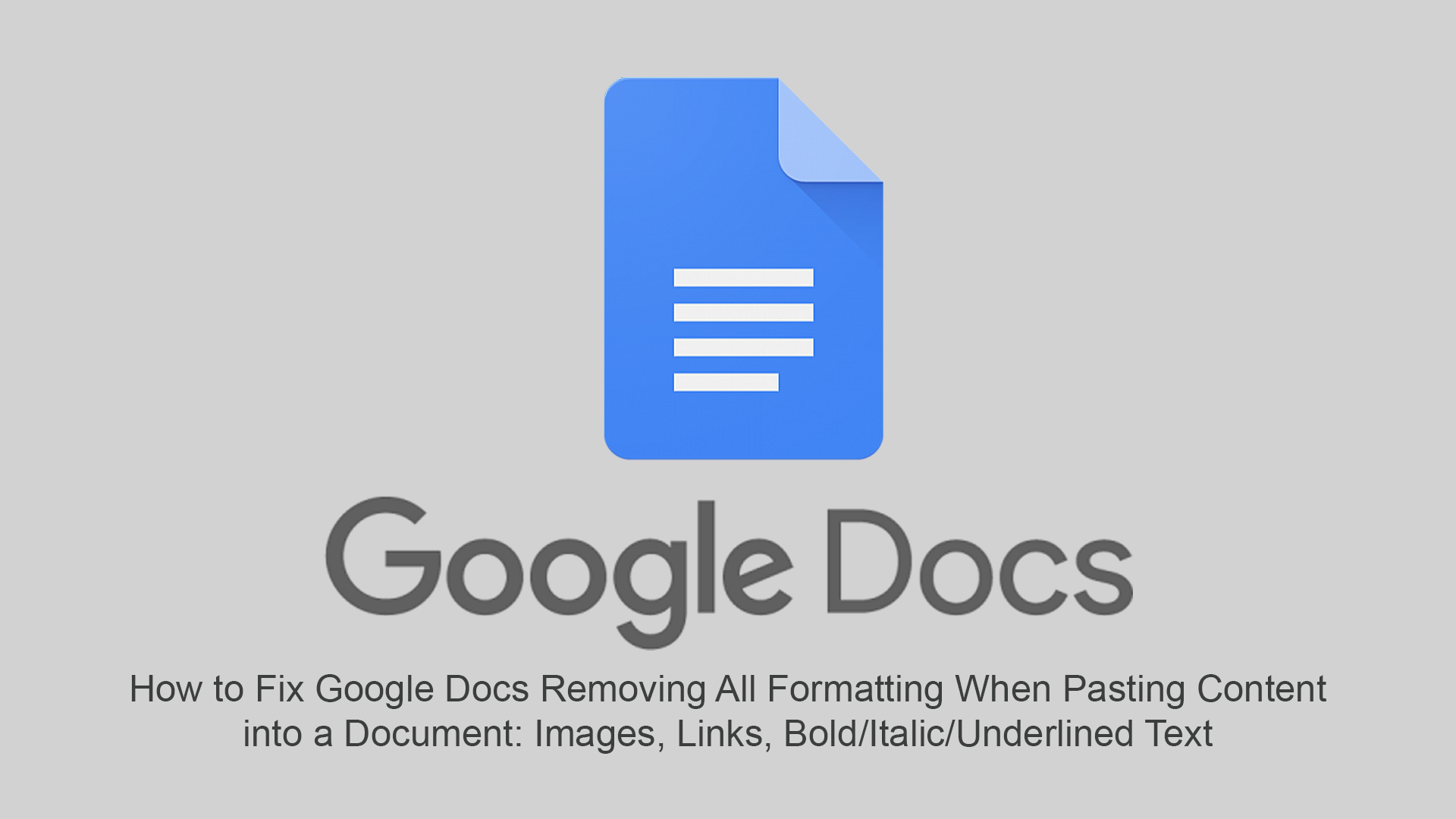 How to Send Files That Are Normally Blocked Through Gmail, Outlook, Yahoo, Etc. (exe, rar, zip, dll, etc)
Google Docs is one of Google's most useful offerings, it's free, easy to use, and can be accessed on just about any device. From Windows and Mac to Android and of course iPhones. Even though these are impressive features, Google Docs biggest drawcard is its sync ability, which allows you to access and edit documents from just about any device you frequently use.
This brings us back to the topic on hand of Google Docs automatically removing all context and formatting from any content pasted into a document from another source, including images, and links. Although you may be convinced this issue is Google Docs related, as I was at first, it's actually caused by the Grammarly extension, which has recently started its beta on Google Docs.  
As Grammarly has been working problem free on Google Docs since its release, most people have come to the conclusion that the issue was with Google Docs and not Grammarly. Typically coming to the conclusion that they may have accidentally pressed the wrong hotkey inside Docs.
After hours of searching high and low for a solution, which included a full Chrome browser reset (which was a waste of time) I managed to isolate the issue to Grammarly, not Google Docs or even Chrome browser. Thankfully, as this issue is entirely linked to Grammarly, the fix is very easy so let's begin.
Related: How to Fix the Clock on Windows 10 Not Automatically Adjusting For Time Changes. (Daylight Savings)
So How Do You Fix the Problem Causing Content Not to Paste Into Google Docs With Formatting?
For the time being, at least until Grammarly fixes the issue, the only solution is to disable Grammarly extension support for Google Docs. To do this open Chrome browser, then go to Google Docs and open a new or random document you have saved to your account. Next, find and click on the Grammarly extension icon in the extension area and flip the toggle that says: Check Grammar and Spelling on Google Docs to Off.

This will stop Grammarly working within Google Docs and restore all copy and paste functions. Before it takes full effect, however, you will need to Restart Chrome browser for the change to take place properly. After a restart, Google Docs will be working normally again and Grammarly will be working on all over services except Google Docs. As more and more people start to come across this issue, Grammarly will surely fix the bug and have the extension working issue free again. However, until then, this is the best you can do.