If you have recently updated to Windows 10 version 1803 (April Update) and are now facing your microphone not working in a variety of different apps and programs, this guide will show you how to fix this issue.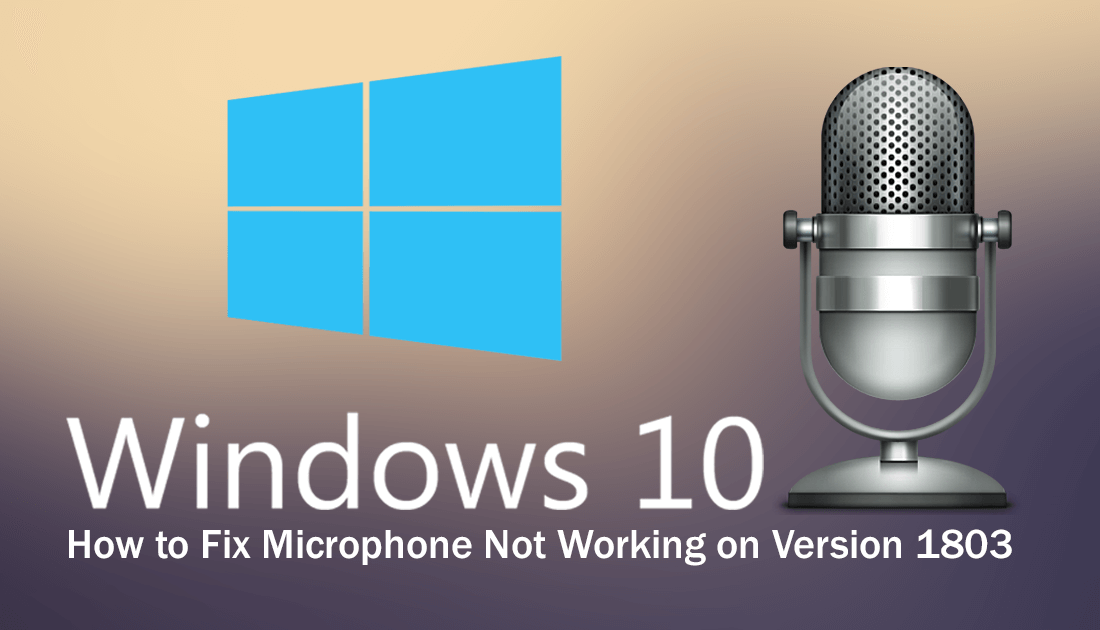 How to Bypass Google Drive Shared Content Download Limits.
The Windows 10 April Update formerly, Spring Creators/Redstone 4 brought with it a ton of new features and tweaks that increase the overall functionality of Windows 10. Unfortunately, as always, it also brought with it some new bugs and errors. One of the more noticeable and thankfully easily fix bugs affects microphones connected to your system.
Although the cause is the same on all PC's, the apps and programs it affects may differ a little. Thankfully, regardless of which apps and programs are affected, you can easily fix the problem one universal solution.
How Do You Fix Microphone Issues on Windows 10 After Updating to Version 1803?
Unlike a lot of other Windows 10 issues and errors, this problem is one that can be fixed relatively easy and doesn't require you to use Command Prompt or the Registry Editor. Your Microphone settings prior to the April Update "should" remain unchanged when you install the April Update, however, this isn't always the case, which is part of the reason for microphone problems.
To begin open the Settings app, go to Privacy, then select Microphone in the left-hand pane. Next, enable the toggle below Allow Apps to Access Your Microphone, then find any programs you are having microphone issues with from the list below and enable the toggle next to them.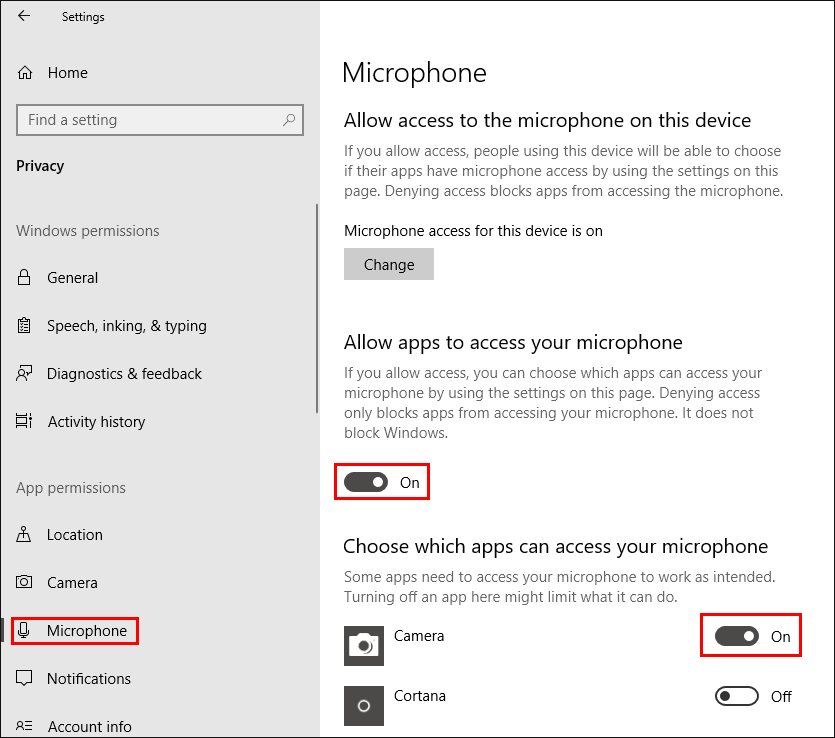 If you have followed the above steps and still don't have a working microphone, enter the same location once again and click Change below Allow Access to the Microphone on this Device. When the toggle appears, make sure you set it to On.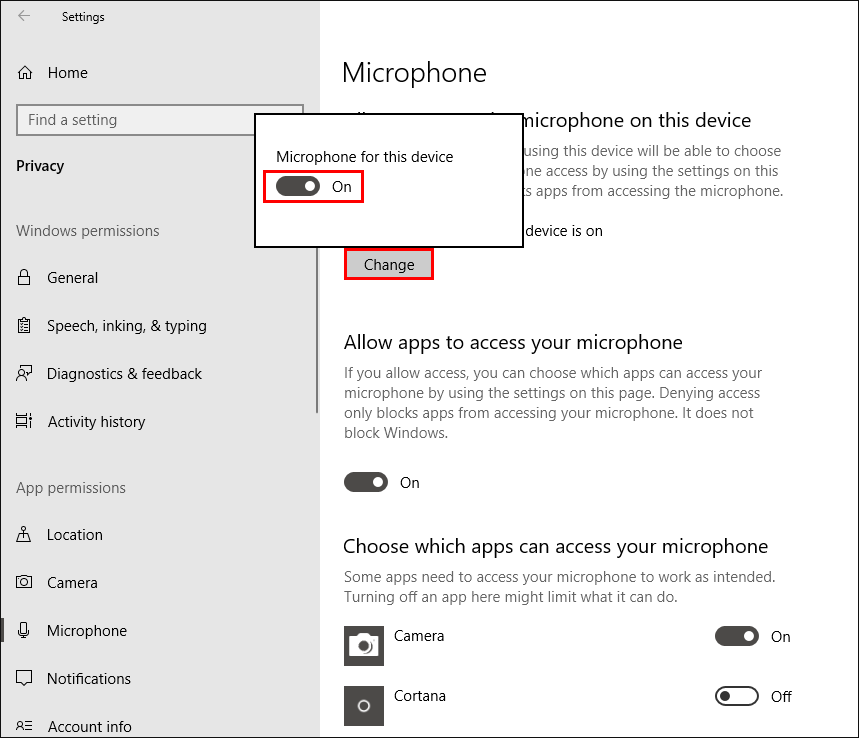 Any programs and apps that aren't shown on the list will need to be managed from within their own interface. Generally, you will find the option under Settings/Option. If you have recently updated to version 1803, it's worth spending some time browsing through all the subsections of the settings menus, quite a few older options have been moved/changed, with just as many new options added. You will also find most options that were move have now been re-enabled.
Related: For Mail app users on Windows 10, you may also find that it the April Update has caused it to stop loading your inboxes. If this has happened to you, check out the following two articles which will guide you through the repair process.
How to Fix the Windows 10 Mail App Not Loading Inboxes.